Our
user statistics page
has been updated again, and it should now happen at the end of every month automatically.
Here we can see that Ubuntu, is clearly the most popular Linux distribution amongst our Linux gaming visitors, with Arch coming in second place again (out of 1645 users):
This time, as requested, I added in a gamepad selector along with the graph to go with it, which clearly shows right now the "Steam Controller" being the most popular. I imagine that will change with more people inputting their preference, as we only had 271 people answer it so far: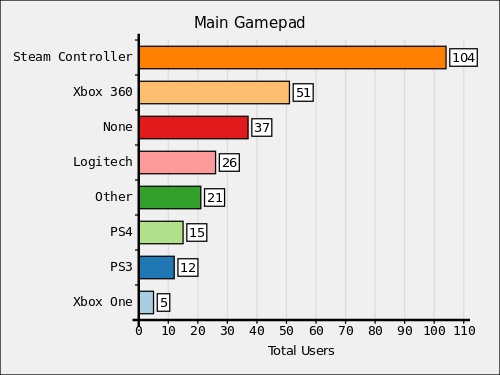 What I am most surprised about, is out of 924 users, KDE Plasma is the most popular desktop environment. I never seem to be able to personally get along with it, but it's cool to see how popular it is: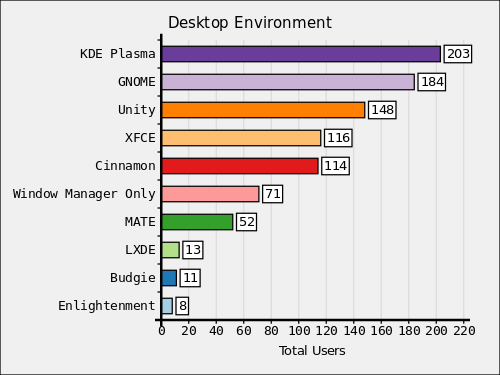 For those, and more visit the
statistics page
.
As always, if you have suggestions on how to make it all more interesting, fire away in the comments. I want to make the page useful, and it has grown quite a bit since the initial release of it.
What I would like feedback on, is how often to remind users to make sure their details are up to date, and what the preferred method would be?
Some you may have missed, popular articles from the last month: