Get ready for some crazy action platforming, because it looks like No Time To Explain will be coming to Linux. I've contacted the developer,
Tiny Build Games
, who have confirmed that we should expect to see it by the end of this year.
No Time To Explain started as a little
flash game
of the same name back in 2011. A few months later they decided to launch a
kickstarter
to expand it into a full game. Surpassing their goal they reached a nice $26,000. Unfortunately the full game was also developed in flash. It looks like now they're intending on expanding a bit more by porting it to Unity.
If you're interested in development, Alex Nichiporchik of Tiny Build Games has an
interesting article
about the porting process. Apparently porting from Flash to Unity isn't exactly a picnic. However it looks like it will grant the new build some extra graphical bells and whistles, controller support, and, of course, Linux support.
The plot of the game involves your future self coming to warn you of something before being carried off by a monstrous claw. He continues to scream humorous lines while being held out of reach on the right side of the screen.
The gameplay seems to consist mainly of platforming and some boss fights. You have a beam gun, but it's main use is to propel yourself up and around obstacles. I played the flash game and it's pretty fun, I'd like to see how they expanded it in the full game. There also seems to be a good amount of unlockables and a level editor to make your own time travelling adventures.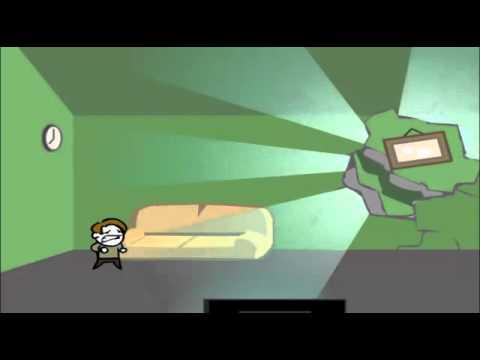 About the Game
"I Am You From The Future! No Time To Explain, Follow m-OH CHRIST!"
Chase your future self through time and alternate realities while fighting giant monsters, collecting hats, and eating cake!
No Time To Explain is a game about Time Paradoxes, Jetpack Guns and Ribs In People's Eyes. It's a comedy platformer featuring great music, voice acting and gameplay that becomes more ridiculous as you go.