The advanced open source game engine Godot [Official Site] has managed to secure funding from Enjin Coin [Official Site], which should go a long way to wards hiring a second developer.
It's not a small amount either, they're throwing $1,500 a month to help with Godot development! The folks at Godot are now getting just short of $6K a month, with their goal at $7.5K to hire a second developer. I've no doubt they will hit that within the next few months, likely once Godot 3.0 has officially released as I imagine that would give them a boost.
You can find the announcement here about Enjin Coin supporting them.
On top of that, right before the Beta Freeze for Godot 3.0, thanks to one developer Godot will now have a feature called 'Onion Skinning'. It's a feature that allows you to essentially see a ghost of previous frames of an animation, so it gives you a good idea of what it's doing. This feature will work in both 2D and 3D and here's an example: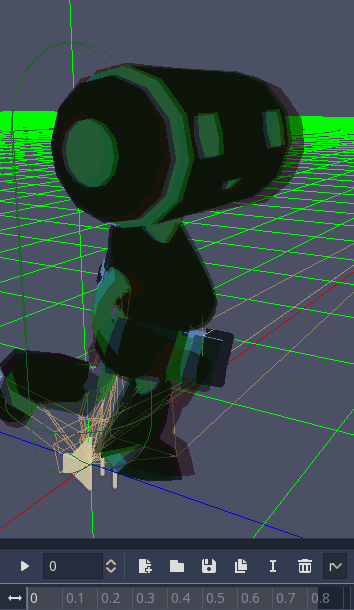 See the blog post here from the developer who developed this for Godot.
Finally, they also need help with translations. If you're keen to help out, but don't know a lot of programming, this is a fantastic way to get involved and bring the game engine to more people. You can see their hosted translations site here, where you can dive right in.
The final 3.0 should hopefully be before the end of the year, with a Beta due sometime soon.