Fancy building a vehicle and exploring a hostile alien landscape? Or perhaps you're more into building a vehicle and battling others online. TerraTech [Humble Store, Steam] now allows you to do both.
The developer recently announced that they're planning to leave Early Access this summer, so they've been pushing hard on updating the game. Since then, they released a huge 0.8 update at the end of last week which promoted their multiplayer from the unstable builds for everyone to play.
I tested out the online mode and I have to admit it's quite amusing. It's nothing like Robocraft that's for sure, as you can re-build you vehicle at any time during a match. Destroying an enemy will allow you to take any remaining blocks and attach it to your own vehicle, so if you're any good you might end up with a bit of a monster by the time the match finishes.
Naturally, most of the time I ended up as a pile of blocks as someone utterly annihilated me like this: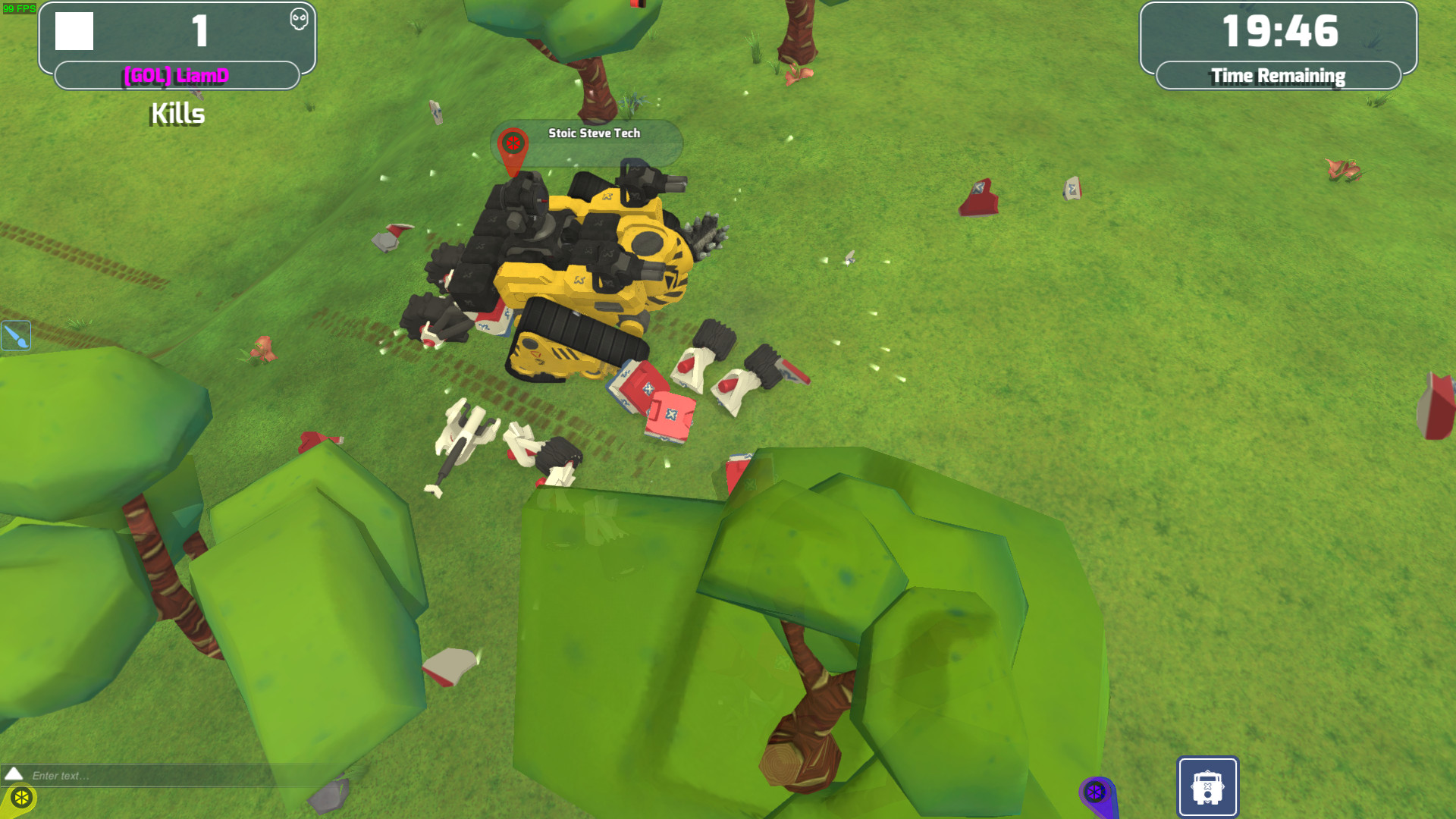 It has two online modes, standard deathmatch and a team deathmatch. I've not had trouble joining a game, with the quick join working out fine. Seems the update did some good for player numbers, as it hit a new peak of 1.6K people online only a day ago.
It's not just the multiplayer addition that's good about this update, as they've added a bunch more blocks and they've optimised it quite a lot too. The game used to perform a little poorly, but it is much smoother with this update. Good stuff all around!
Grab it now on Humble Store or directly from Steam.
Some you may have missed, popular articles from the last month: