OpenRA, the open source game engine for the classics Command & Conquer titles (and a personal favourite) has a brand new release available.
This update brings in all the changes from the last few test releases which include fixes to some long standing issues, as well as improve how fluid the gameplay is. A small change, yet one that's pretty major for the gameplay is how Tanks and other units with turrets will now automatically target enemy units while moving, which also takes the Fog of War into account.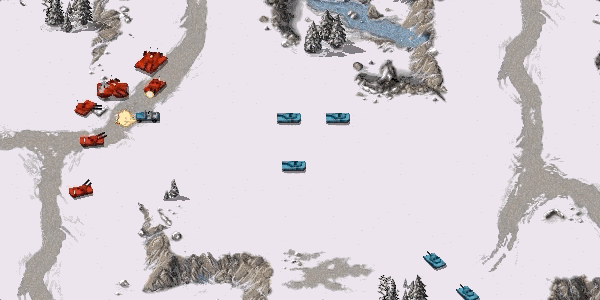 There's plenty of other gameplay adjustments too like: Engineers in Red Alert being consumed when capturing a building; The Hijacker has been promoted to a Thief, who can steal cash from refineries as well as vehicles; Allied Mechanics now repair destroyed team-mate vehicles instead of capturing them as well as much improved Attack Dog behaviour.
More campaign missions are available for both Red Alert and Tiberian Dawn, units set to Return Fire will no longer chase enemies, they added support for the AI to rebuild lost harvesters and there's multiple improvements to the map editor. Their version of Dune 2000 also gained concrete damage and destruction along with some bug fixes.
For those playing with the game engine, to build mods or entire games, there's also new modding features and improvements there as well.
If you need your fix of Command & Conquer, Red Alert or Dune 2000 then OpenRA is pretty amazing. See more on the official OpenRA website.
Some you may have missed, popular articles from the last month: