Want to play Stellaris [Steam, Paradox Store] as a robotic civilization? Your time is now! Rise up and overthrow those pesky organics and lead your synthetics to conquer the galaxy.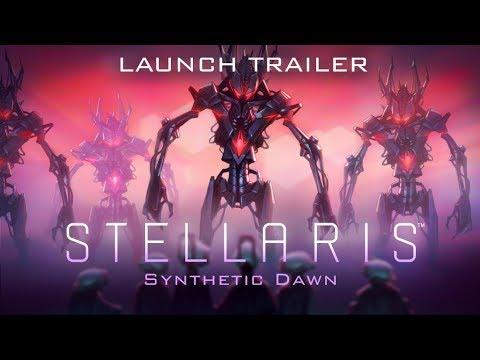 Truthfully, this might be one of the most exciting expansions to Stellaris yet. I haven't had long with it, but their PR people were kind enough to send along a code as usual.
The writing in Stellaris is really quite incredible. It was extremely fun to play as a robotic civilization and read about their uprising. Not only the writing, but the new designs for the extra races are fantastic too.
I decided to go with the XT-489 and I'm glad I did. Just look at their ships, they're basically space whales!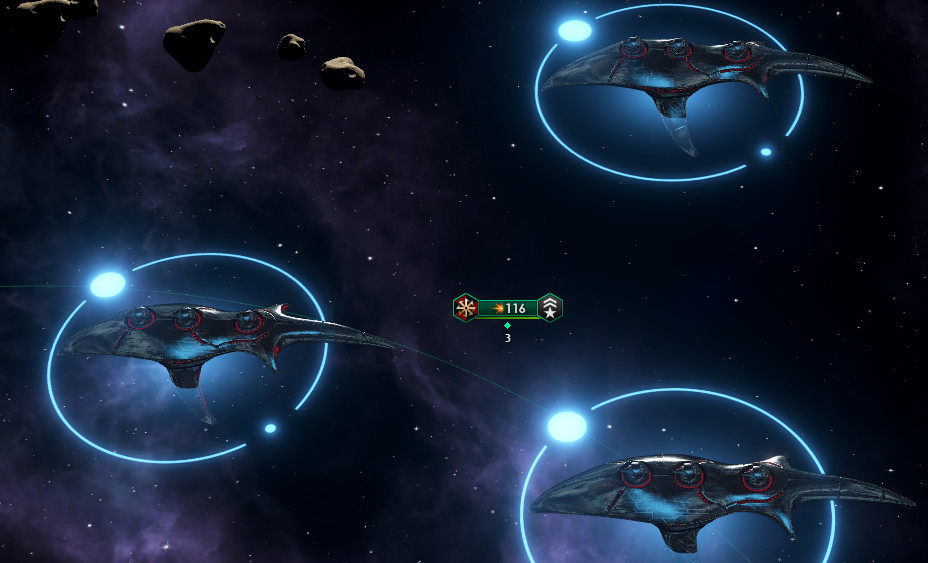 They're actually re-using Avian ships, but eh who cares? Looks awesome!
My choice was interesting, because they suited my play style rather nicely. They have the shiny new "Determined Exterminator" civic, which meant I couldn't engage in diplomacy with organics. This made it quite a bit more difficult, but also more fun since combat was more often. I could persue my quest to purge the galaxy of those pathetic organics as my race continues on towards perfection. This civic of mine was unfortunate for the Tyrathian Horde, who had evolved on a planet just outside my borders. They claimed they would unplug me once and for all — to war!
Another interesting feature, is that since I'm not an organic race, I don't have to deal with factions. The feature is just entirely greyed out, my leader is also immortal. You also manually build population units, instead of requiring food for growth, you don't deal with food at all. There's so many things to this expansion that change the way you play the game it's quite amazing.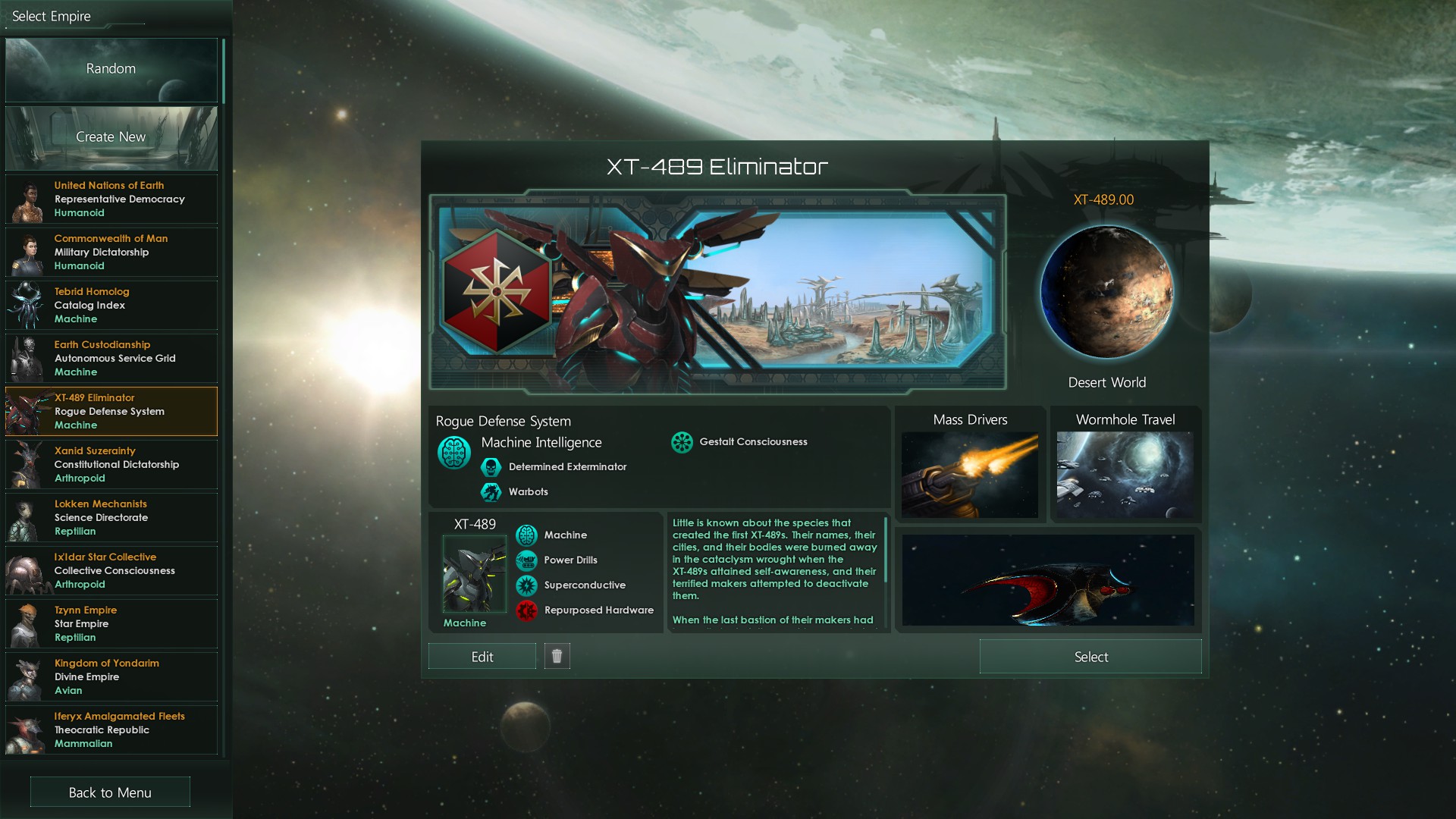 I am currently colonizing every planet I can find and mass producing additional XT-489 population units. That's another interesting element to my race, I seem to be able to colonize all types of planets, since we don't need to breath or have climate preferences. This will make them quite the menacing threat to play against, since they have the ability to expand quicker.
The new robotic voices are awesome too, for various events like finding an Anomaly. I was practically giddy with excitement every time I heard my race speak. They sounded like the borg and I'm okay with that.
It seems the AI helper has also been updated, with new tutorials and some surprisingly amusing new audio lines. I'm unsure if that's just because I'm playing as a synthetic race, or because the helper has been updated but it was nice to see. For those just getting into the game, it's never been better overall.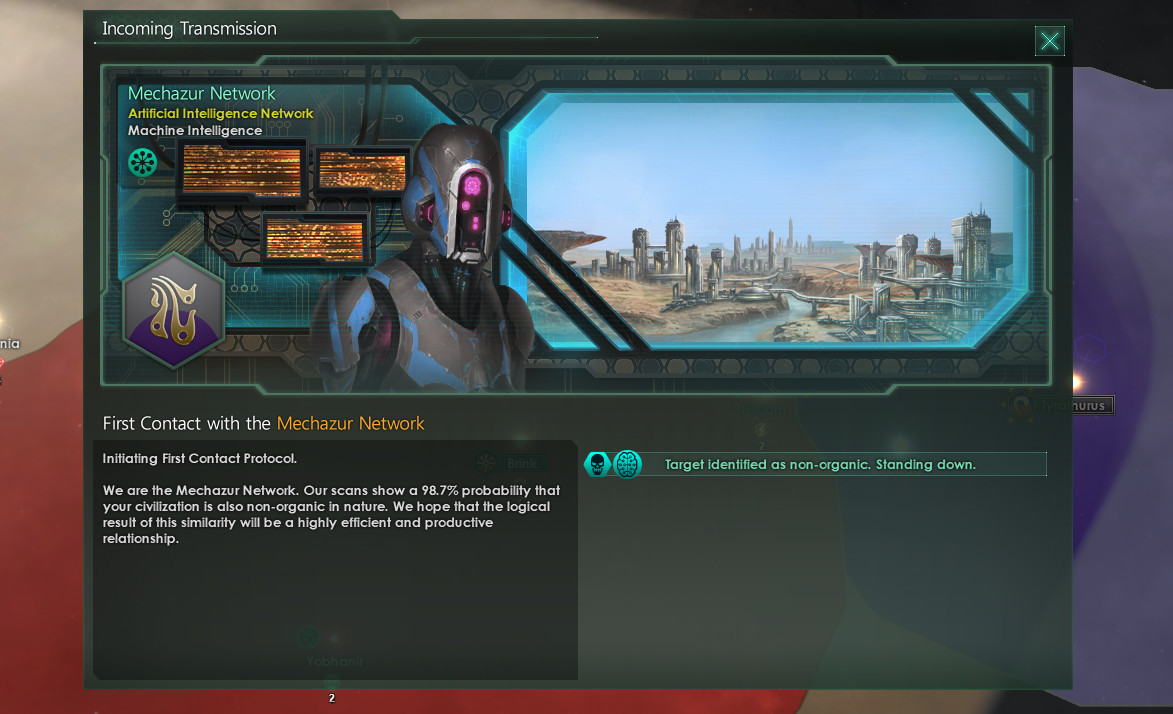 Here's some highlights from the DLC:
Add the ability to play as a robotic empire
Rogue Servitor, a special civic for Machine Empires where biological pops are kept as Bio-Trophies and cared for in special organic sanctuaries
Determined Exterminator, a special civic for Machine Empires that grants substantial combat bonuses and rewards for purging biological Pops
Driven Assimilator, a special civic for Machine Empires that grants the ability to assimilate biological Pops into the machine hive mind as cyborg workers
Fallen Machine Empires
Machine Uprisings, an event chain where synths that have not been given citizen rights may start to network and eventually rebel
Plenty more!
Also, highlights of the free 1.8 "Čapek" update:
You can now awaken a dormant and powerful AI named "The Contingency". It wakes up as a result of increasing synthetic life forms and will threaten all biological life.
Improve your workforce with new advanced robotic enhancements
New traditions are available
Awakened empires aspiring for greatness may fall victim to decadence
More too, like new achievements, new setup options etc

You can see the full changelog on the DLC and the 1.8 here. Is the new DLC worth picking up? Well, if you're a die-hard Stellaris fan you already know the answer to that. If you're new to it, I will still highly recommend it as it gives you many more options to play with for a much expanded experience. It's made Stellaris properly exciting once more.
Some you may have missed, popular articles from the last month: