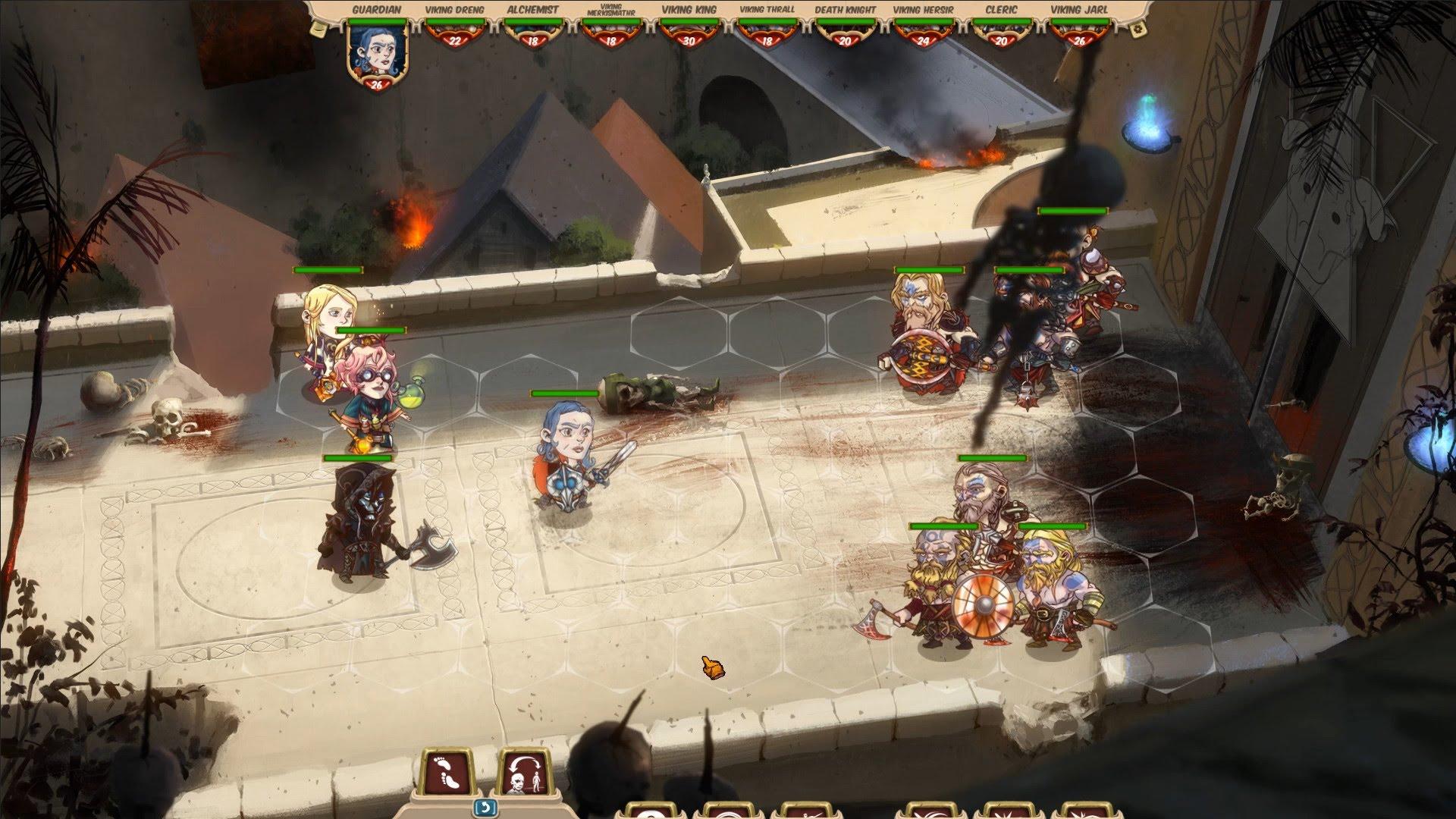 I had a chance to take a look at Overfall, a very interesting mix of rogue-like exploration, RPG and strategy mechanics wrapped up in a funny looking shell.
Disclosure
: Key provided by PR peoples.
I am pleased to say that the Linux version seems to work great, and I have only come across one issue mentioned below.
I must say, this has to be one of the most surprising games I've come across for quite some time. The character designs almost remind me of how Don't Starve characters look, the style of them is somewhat similar but Overfall is obviously much more colourful.
Sadly, my first run of the game ended as quickly as it started as I encountered a game breaking bug. I sailed into an enemy ship for a quick first encounter, and then the game just wouldn't progress. I tweeted it to the developers. It's Early Access, so things like this are to be expected. The developer got my log:
@gamingonlinux We are sorry for this! We just got your crash log(Linux 4.4 Ubuntu 16.04). We are inspecting this, thank you for reporting.

— Overfall (@OverfalltheGame) March 1, 2016
And they fixed it:
@gamingonlinux Fixed! Its going to be ok with next build. That was wrong encounter setup. Thank you so much! pic.twitter.com/8fmIofAeTi

— Overfall (@OverfalltheGame) March 1, 2016
My second run went a little bit better, and my first encounter was with a Goblin who thought he was some kind of comedian: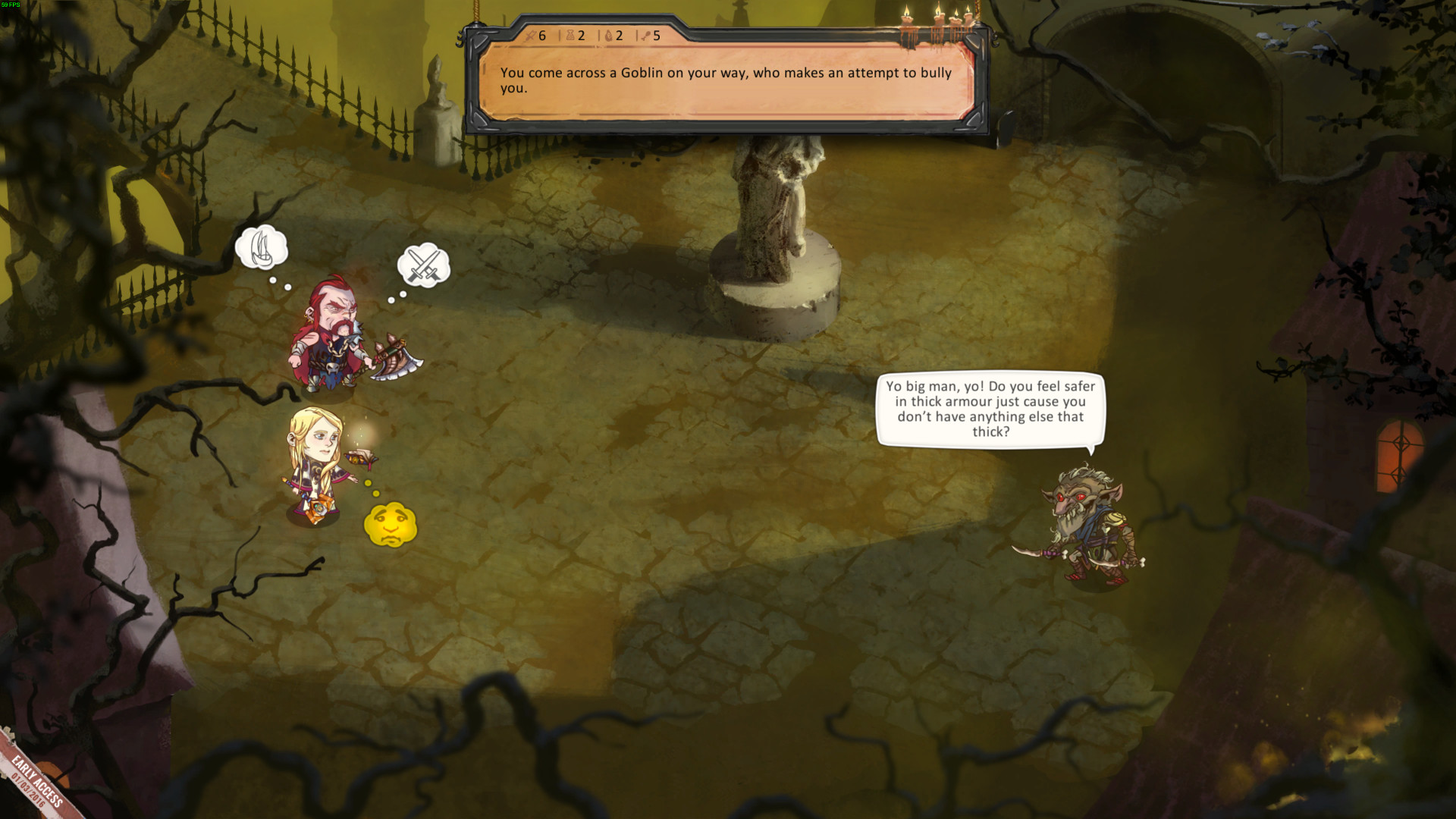 I decided to be nice to him (I could have taught him a lesson), and that was pretty cool that I didn't
have
to attack him.
Seems like it has some pretty good humour to it, and the dialogue is certainly keeping me entertained: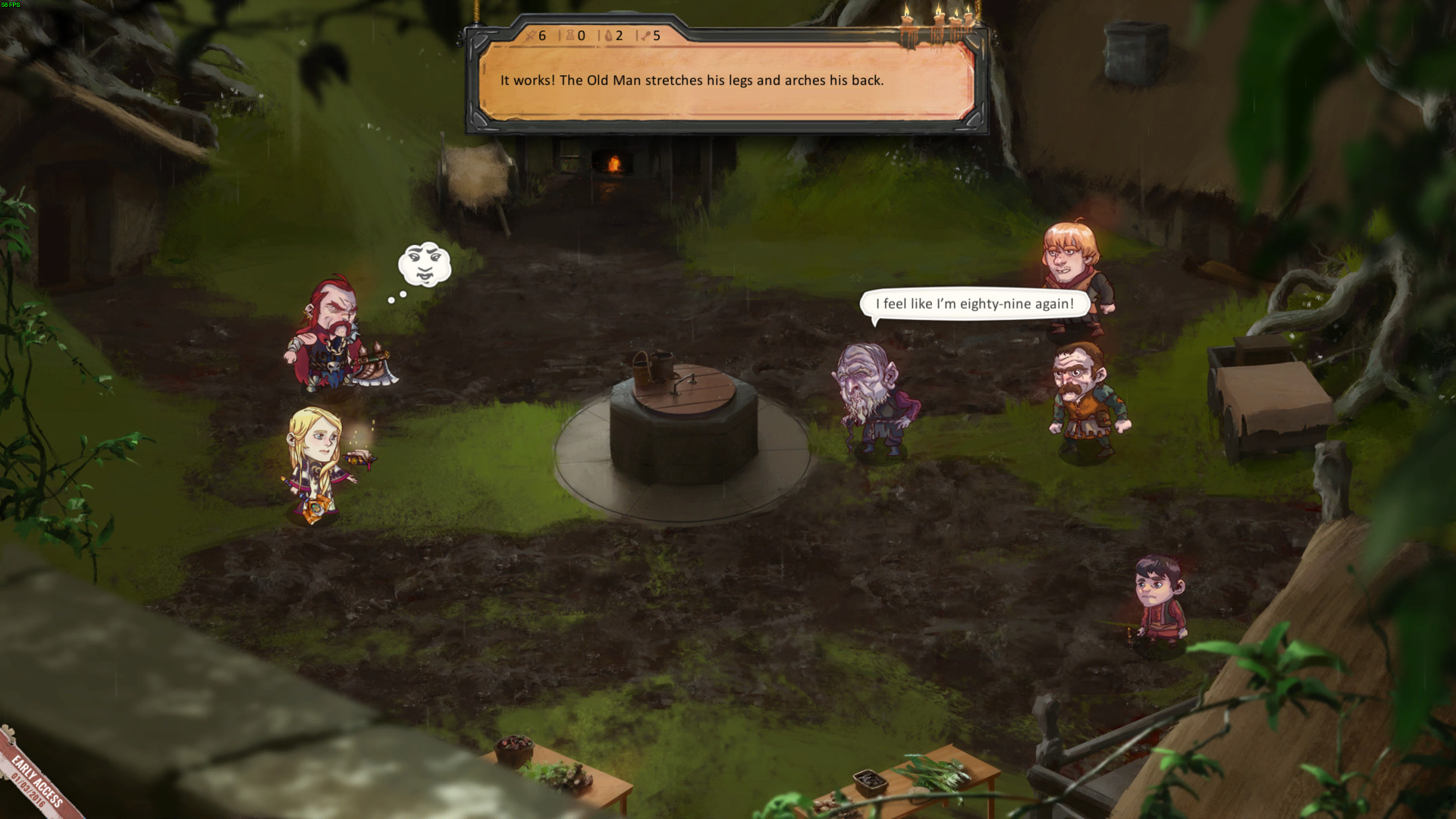 It seems like a game you could easily lose hours of your life just exploring the islands, speaking to all the different and amusing characters and picking up quests as you go.
I really do like how it seems that each event can go either a nice way, or a bad way. One encounter I came across had a starving child run into me who had stolen a fish to eat, I decided to hide him from the merchant instead of turning him in. Afterwards I still had the option to nick his fish or let him go. Lots of options, I love it.
The combat in Overfall is just as well thought out as the dialogue, and that's really pleasing to me as I love strategy games like this. You have an array of different skills, you can apply buffs to yourself and de-buffs to enemies and there's a surprising amount of thinking involved in it. The animations are top notch stuff too, I love the skeleton popping out when you beat someone.
I really enjoyed what I saw, and can't wait to see it progress.
About the game
(Official)
Overfall is a fantasy role-playing game of rough diplomacy and tough action. Explore, negotiate, and fight your way across the high seas!
You will lead two heroes on a journey across the high seas in search of their lost king. You will encounter people of all breeds and all creeds; ally with them or crush them without mercy. You will face many dangers; survive them and you may unlock new characters, weapons and skills. In a world where death is permanent, you must return to the beginning and make a fresh start. The heroes you choose, the weapons you unlock and a world that is randomized mean that no two adventures will ever be the same.
Check out
Overfall on Steam
. Remember it's Early Access, it will have bugs.
Some you may have missed, popular articles from the last month: