Like the idea of rabbits that walk, talk and kick ass? Overgrowth [Official Site] has finally left Early Access and I've got a few thoughts on it to share.
It's been a long, bumpy road with it being in development since 2008. It's good to see it come to an end though, as I'm sure some people thought it would never get finished. I was personally sceptical, but each new update sounded quite interesting. So what do we actually have after so long in development?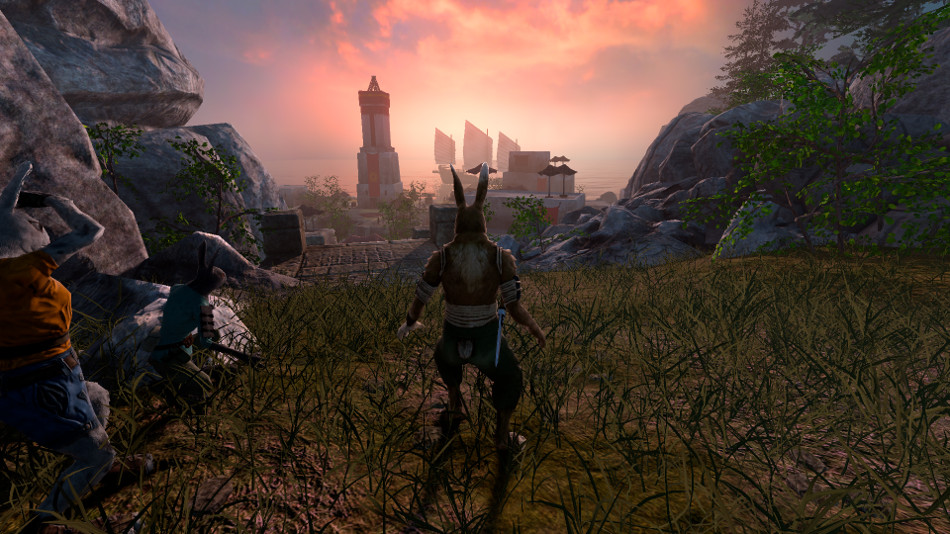 I will admit, when I announced the final beta I had jumped the gun a bit when talking about the combat system. Since then, I've put a lot more time into it and I've come to appreciate it quite a lot. It's fast, really fast and it can end up quite difficult due to this. If anything, it might be a little too fast as the fights can often be over rather shortly after they start.
It's nowhere near as simple as it seems on the surface. There's no traditional health system, including no health bars and damage counters. Instead, damage you do is based on how your attack connects and what type of attack it is. A quick kick to the face might not do a lot, but a jump and kick at speed could snap their neck instantly if you get a good hit in. Quite a number of things change the type of attack you do, like crouching down will take out their legs.
Also, you can counter enemy attacks as well, with you being able to catch an enemy during their attack and roll them and then turn around for a quick strike. It won't always work though, as timing is key and miss-timing a counter can be fatal.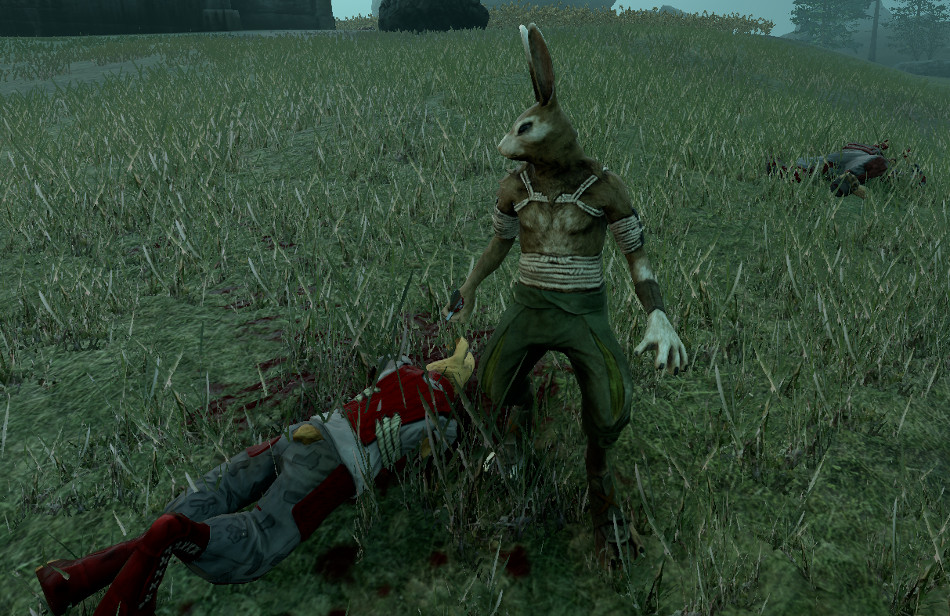 You can also sneak up behind enemies, if you manage to get the drop on them you can take them out quickly and quietly. You can grab them and snap their neck, or if you have a weapon be a little more brutal with a quick slice. Be sure to drag their body away though, as if a body is spotted enemies will quickly run over to see what's going on.
There's also the weapon system, where you can knock an enemy weapon from their hands and pick it up to take them down. However, if they knock away your weapon you can be sure they will grab it, which could make things difficult for you. If an enemy manages to stick a sword into your head, it's lights out.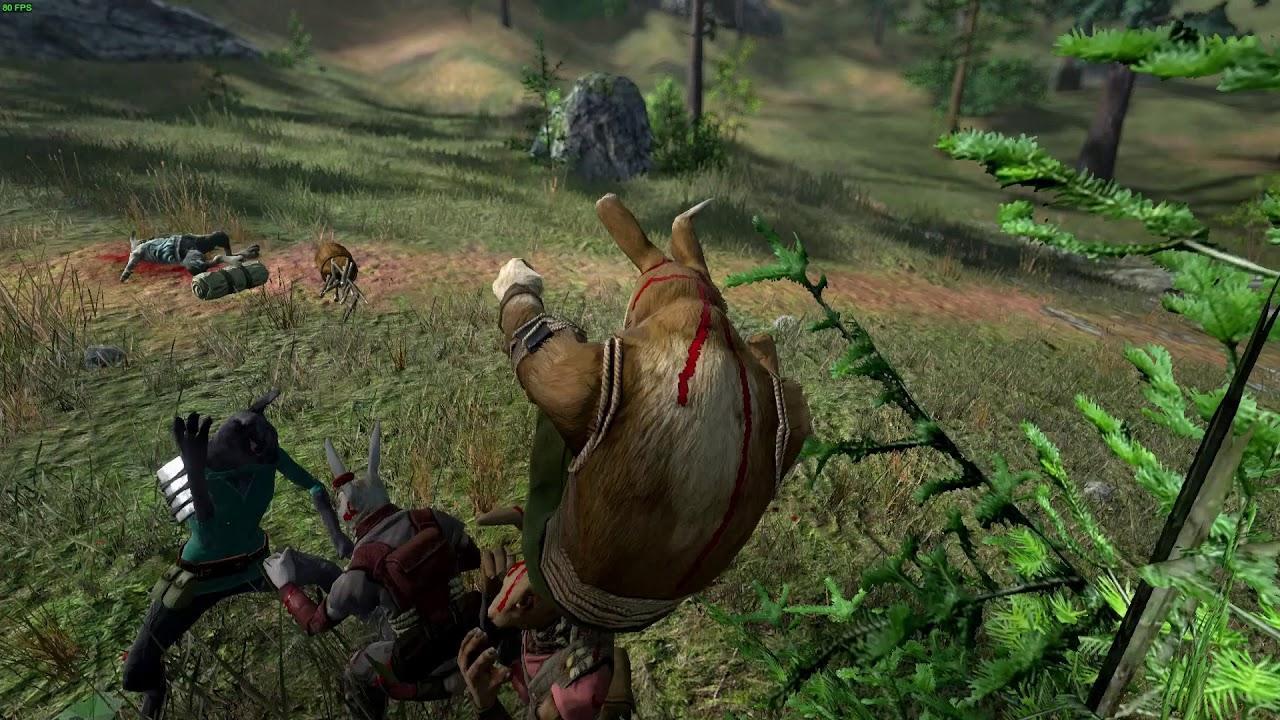 The part I really didn't like, was the wall-running and platforming. Considering just how powerful your rabbit legs are, it became a nuisance. In all these sections I was frustrated, constantly grabbing the wrong thing, kicking off the wall instead of grabbing it and falling to my death—a lot.
There's a lot to appreciate in Overgrowth, especially with having both the Overgrowth and Lugaru campaigns to play through. On top of that, it comes with an Arena battle mod you can quickly enable, if you want to test out more of the combat with increasing challenge. I really do wish they properly put more time into the Arena mod and made something great out of it though.
There's also an issue of performance. Turning on even 2xAA made certain areas of the game drop from a smooth 80FPS, down to 20-30FPS. Keeping AA off made it run beautifully.
Overall, it's pretty good. The fighting is enjoyable, but the story isn't much to write about. Worth the money? I would say so.
Some you may have missed, popular articles from the last month: