Paradigm [
Steam
,
Official Site
] is, and I don't say this lightly, possibly the strangest adventure game I think I've ever played. It starts weird, then it gets weirder and it doesn't let up.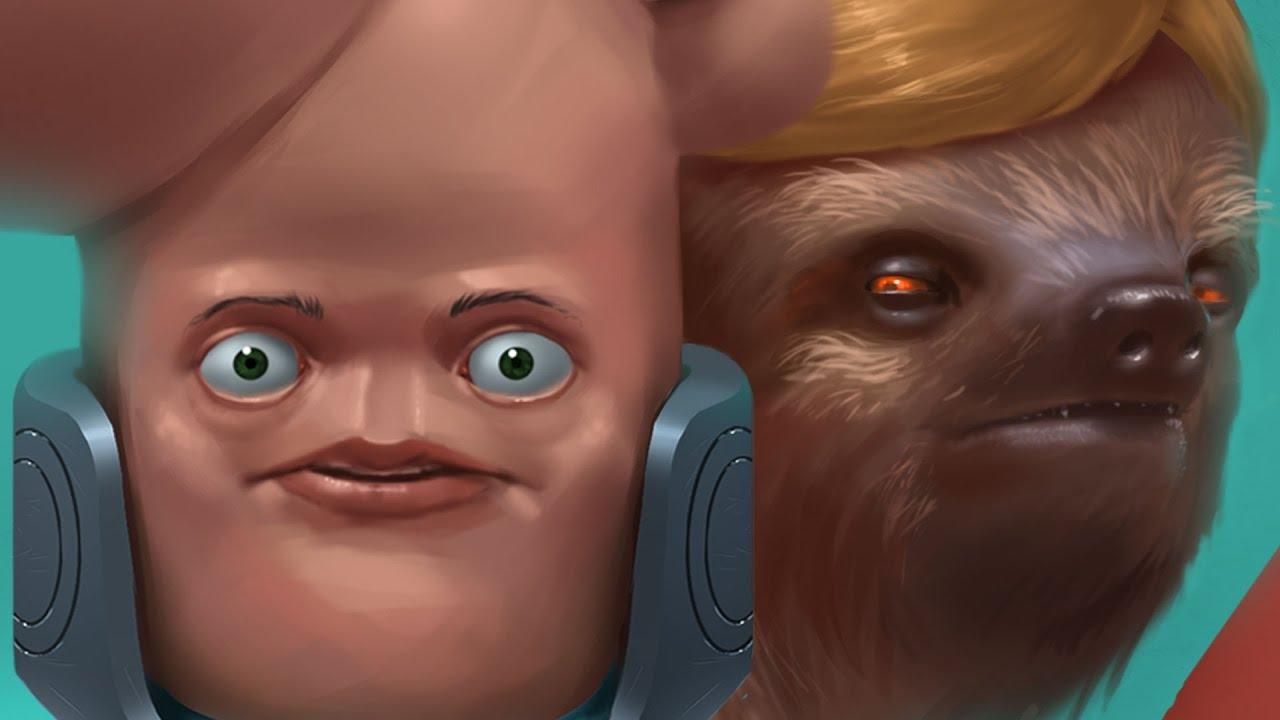 Disclosure: Key provided by the developer. Also, I would keep the kids away from this one.
You are Paradigm, a mutated failed experiment from DUPA Genetics with grand dreams of finishing an EP full of your phat beatsies. With the help of your trusty and hilariously Australian computer John-3000, who seems to have a fetish for the sounds of old modems, you set out on a quest to save the world.
The world in Paradigm is utterly twisted, depicting a rather bleak future. From the moment you start, it begins to make you question life. The short, but interesting intro talks about genetic engineering to produce the perfect child. Something to certainly make you think, is this a sign of things to come from the ruling class in future? So many questions already, but hey, here's a sentient talking Tumour to help you forget!
The game will offer up a tutorial, with two choices. A dog tutorial, or a normal tutorial from a talking Tumour. Pick the dog tutorial, you won't be sorry. Okay—so I might have lied about not being sorry. Still, if you chose the dog tutorial, you probably got a good chuckle for a moment like I did. The tutorial isn't really needed if you've played adventure games before, since it's a point & click with simple controls. The talking Tumour was quite amusing though, as was being told about your Tumour sense (to show hotspots to click). There are various difficulty levels, some of which remove various options to make it easier.
The comical approach Paradigm takes is extremely refreshing. Interacting or attempting to interact with anything will generally give you an amusing response, which really helps keep me interested considering point & click adventure games aren't my usual go-to. The fourth-wall breaking, utterly crass humour is something that amused me all the way. I love how it makes a joke of basically everything. From drug deals, rap, to fast travel systems, it covers so much in such a short time it's quite impressive. The scene about a child wanting to be an "artist" made me laugh too, especially the bit about the special latte, an amusing piss-take of current trends with people drinking their fancy named coffees.
The humour in Paradigm won't be to everyone's tastes of course. A box-collecting drug addict offering blow jobs? Yes, this game has it all. There's a pretty wide variety in the characters you meet, which is where the game becomes truly memorable. The voice acting is really quite amazing, which really helped the overall humour of the game. I rather enjoy dark humour, so the game did make me chuckle quite often. The threat Paradigm uses of setting Internet Explorer as the default browser was both horrifying and amusing, especially as a Linux gamer.
One of my favourite small jokes was aimed at the movie/game industry as a whole, using trademarks and copyright and so on in their names. You come across a superhero named "The Cone TM". Every time his "wife" speaks, she calls him "The Cone Trademarked" and I chuckled at that more than I probably should have.
The game isn't particularly innovative, pretty standard as far as point & click games go, but the funny and engaging story is worth checking out. Paradigm's main gameplay is inspired by classic adventure games, which clearly shows with references to other games like Day of the Tentacle. Much of your time is spent simple going between locations, solving minor puzzles with the use of items you picked up from other locations. There were multiple times I had to hunt down particular items though, so a keen eye for items to pick up is a must to prevent frustration.
The only issue I've had with the game is that it's a bit funny with two monitors. It opens on my secondary monitor, requiring me to move it over. It then weirdly leaves a duplicated part of the game on the second monitor, even though it does fit perfectly on my main screen. I've had no issues playing it, so even with these minor multi-screen annoyances it wasn't really a problem.
What makes the experience a breeze is that you can save literally anywhere. Too many games offer only checkpoints of some sort, but I'm pleased to say it's not an issue here. No more losing progress because you need to leave mid-session while trying to solve a puzzle.
It's funny, the style and presentation is fantastic and you will end up seeing a little of Paradigm in yourself. Just don't let anyone see your browser history. The utterly twisted and comical take on the genre in Paradigm is one not to miss out on. It's also on sale for 20% off!
Also, let's all appreciate the Paradigm styled Tux from GOL contributor Cheeseness: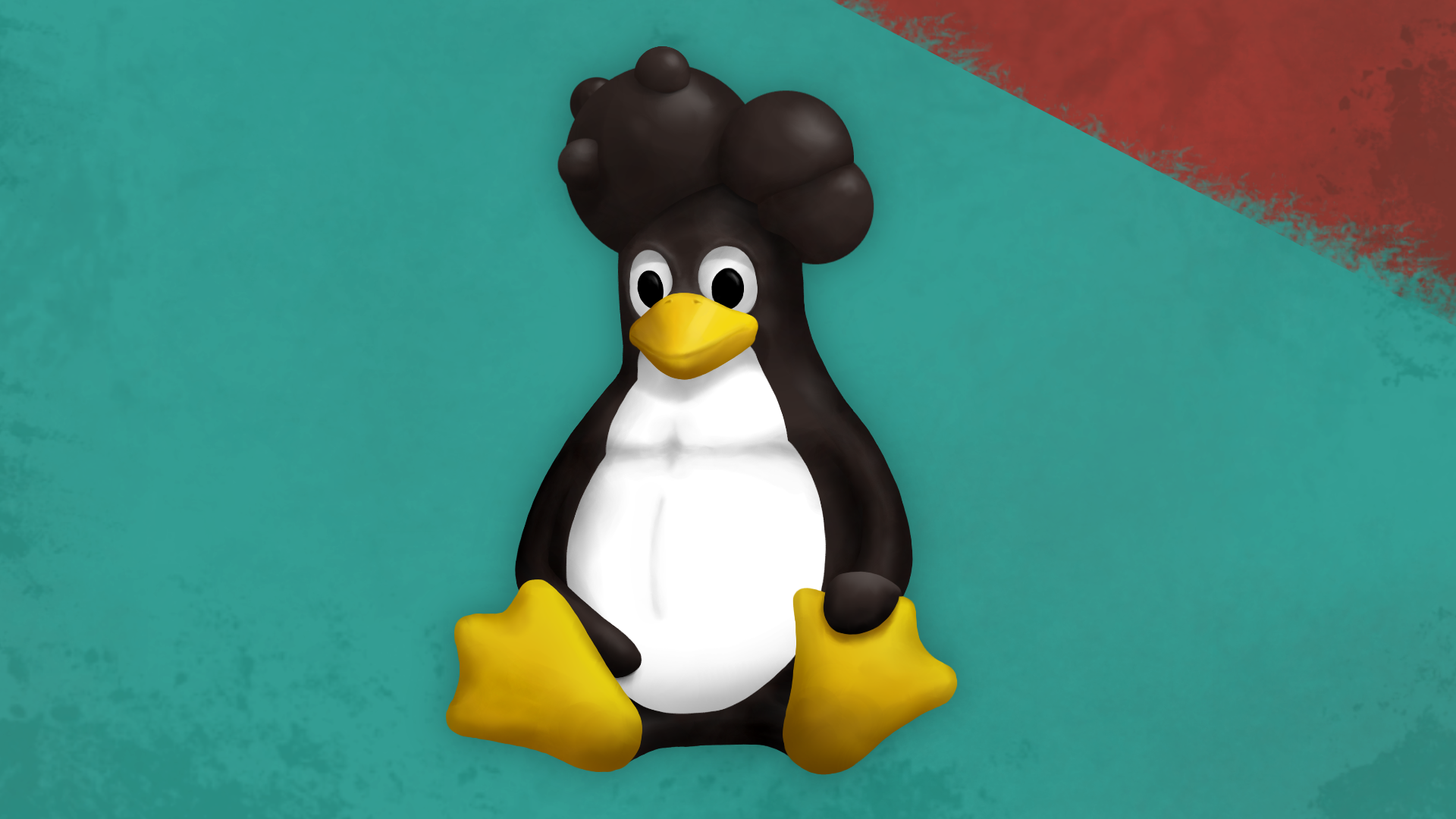 Some you may have missed, popular articles from the last month: