Stellaris continues to evolve, with Paradox almost ready to put out their latest expansion and free update. Both are set to release on Thursday, December 6th.
For the MegaCorp expansion, we already knew the majority of what was coming since they had announced a lot of it previously, however they also recently put up a new overview video: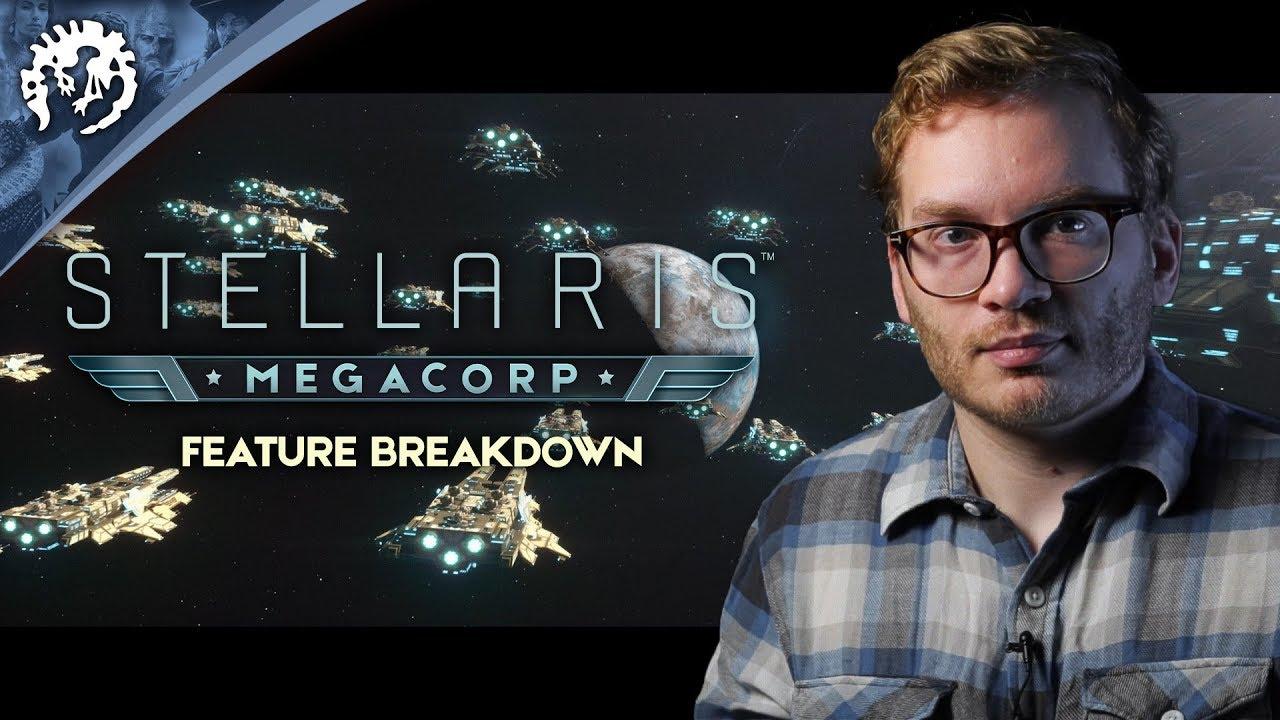 In short, you will get access to:
Megacorporation empire type
Arcology Project ascension perk to transform a planet into one massive city
Hive Worlds is another ascension perk like the previous but for the Hive Minds
A new Xeno-Compatibility ascension perk to allow for cross-breeding between species
Universal Transactions is yet another new ascension perk which allows for Megacorporation empires to establish branch offices and commercial pacts
Caravaneers which are space traders
New Megastructures
A galactic Slave Market
New music and more.
As usual, they will also release a massive free patch which makes Stellaris go through another evolution. There's entirely new features, old features have been reworked and so on. They're calling the 2.2 patch Le Guin. This is going to change the game quite a lot, there's far too much to cover in a single article.
One of the biggest changes, are the removal of tiles on planets. Instead, they're going with a system split across Districts, Buildings, and Jobs. This is a pretty big change to how you setup your planets and it does look pretty good. Additionally, there's a new Internal Market allowing you to convert resources at a cost along with a Galactic Market allowing you to buy and sell between different empires. There's tons more, but those are pretty big by themselves.
See the full notes on the expansion and patch here on the Paradox forum. We do have a key to the patch and expansion, so we should have some basic thoughts on how different it is at release or a few days after.
For those who don't own Stellaris, you can grab a copy along with various DLC from Humble Store, GOG and Steam.
Some you may have missed, popular articles from the last month: