Once again, another beta of Parkitect is out further refining that already rather good theme park building sim.
They added two new rides this time, with the Hyper Coaster being a high-capacity ride that can do some huge drops and a sweet Plane Carousel for guests wanting a more relaxing experience. Check them out: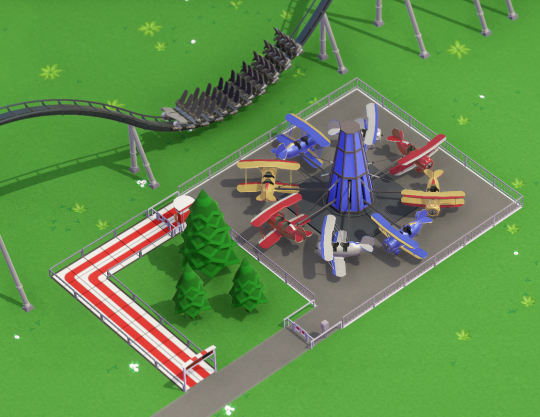 You will also be able to buld some new fences, they added a deco score graph to market research, a deco score scenario goal, inner glass roof corners, new sound effects to please your ears and a new lowest transparency setting when hiding objects.
There's also the usual balance changes and bug fixes. Full patch notes here.
I've written about the game a few times now, so I don't have a lot to add that I haven't said about it before. It's a brilliant game, one that really does give off the classic Theme Park vibe, a game I adored when I was younger. Pretty sure I spent entire days sucked into it, same with Parkitect already.
Grab it from: Humble Store, GOG & Steam.