Phantom Signal [Steam] is a new Strategy game with Tower Defense mechanics that released this week, it's actually quite good.
From what I've learnt, the basic gameplay seems to be heavily inspired by an old Flash game called "The Space Game" only with updated visuals. Even if it's not exactly unique, it's still quite good.
Disclosure: Key provided by the developer to our Steam Curator.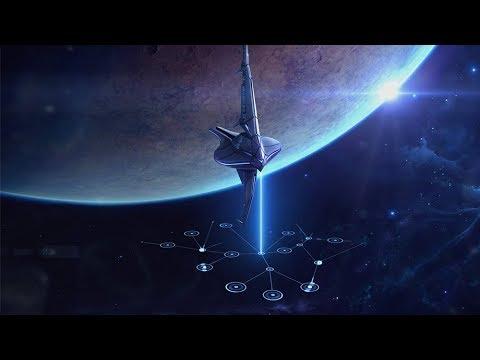 While the developer describes it as a "real-time sci-fi strategy game" it's very much like a Tower Defense game. You don't construct units and there's no exploration on your side, other than the starmap where you pick the mission.
When it comes to the actual missions, this is where the game is actually really interesting. You build up a resource network to extract minerals from asteroids and send power around. You do so by placing energy generators and linking them up with other buildings using relays. It's actually quite a fun system, as you need to have a certain amount of power built up, or else things either don't work or take forever to do their job.
At first, I thought it was incredibly easy. However, once you get to the later missions it does become apparent that you need to get your head in the game and not overstretch that network of yours. One enemy fighter slipping by could result in some serious damage. If you don't defend your resource network well enough, an enemy can slip through and destroy a relay, which could end up making a bunch of your base lose power.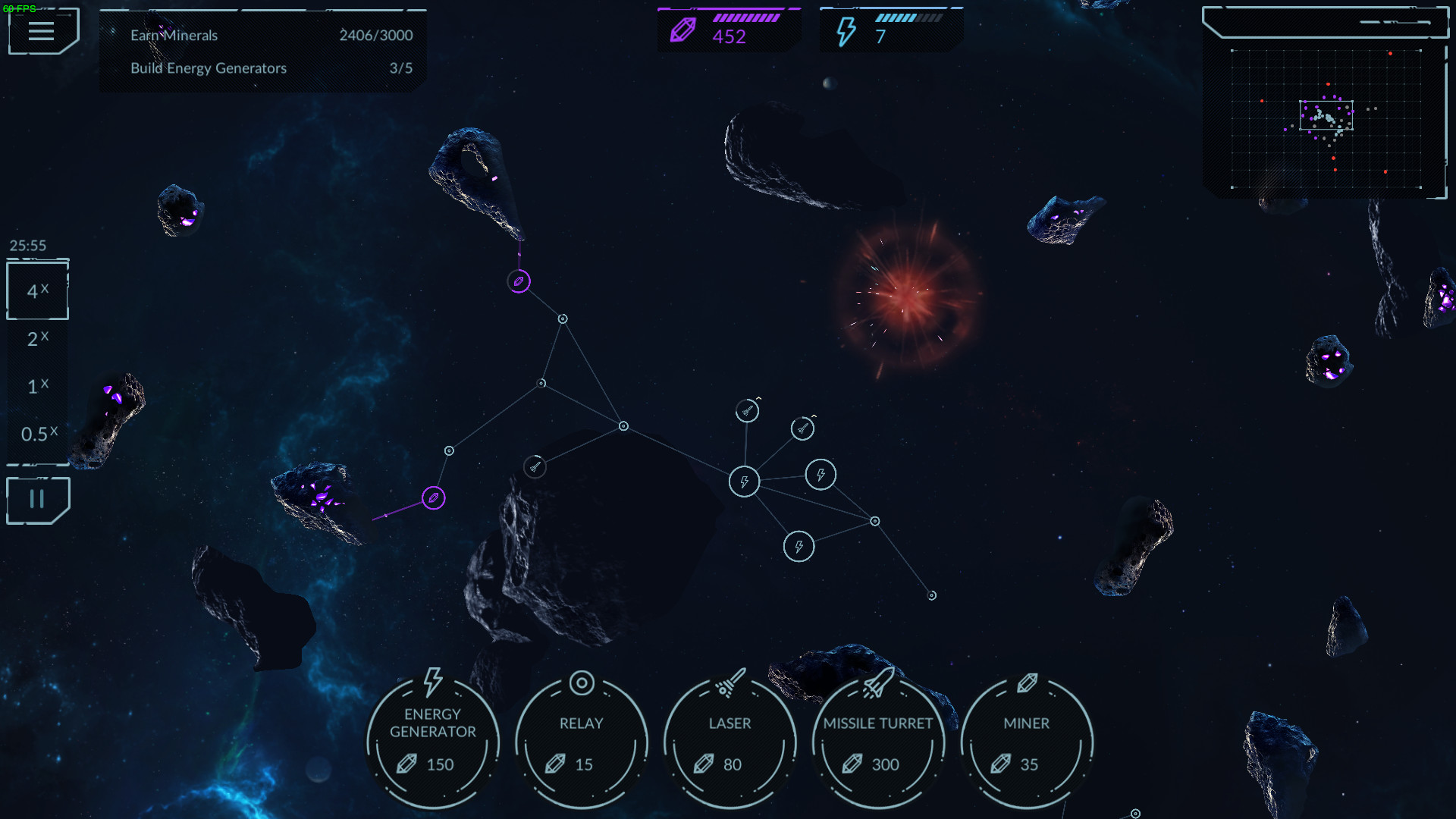 The actual missions do vary a little too. One in particular I had trouble with I took a shot of below, where instead of having to survive a specific number of waves, or build a specific number of power generators, you have to survive an onslaught for a specific length of time. It took me 3-4 attempts to actually beat it!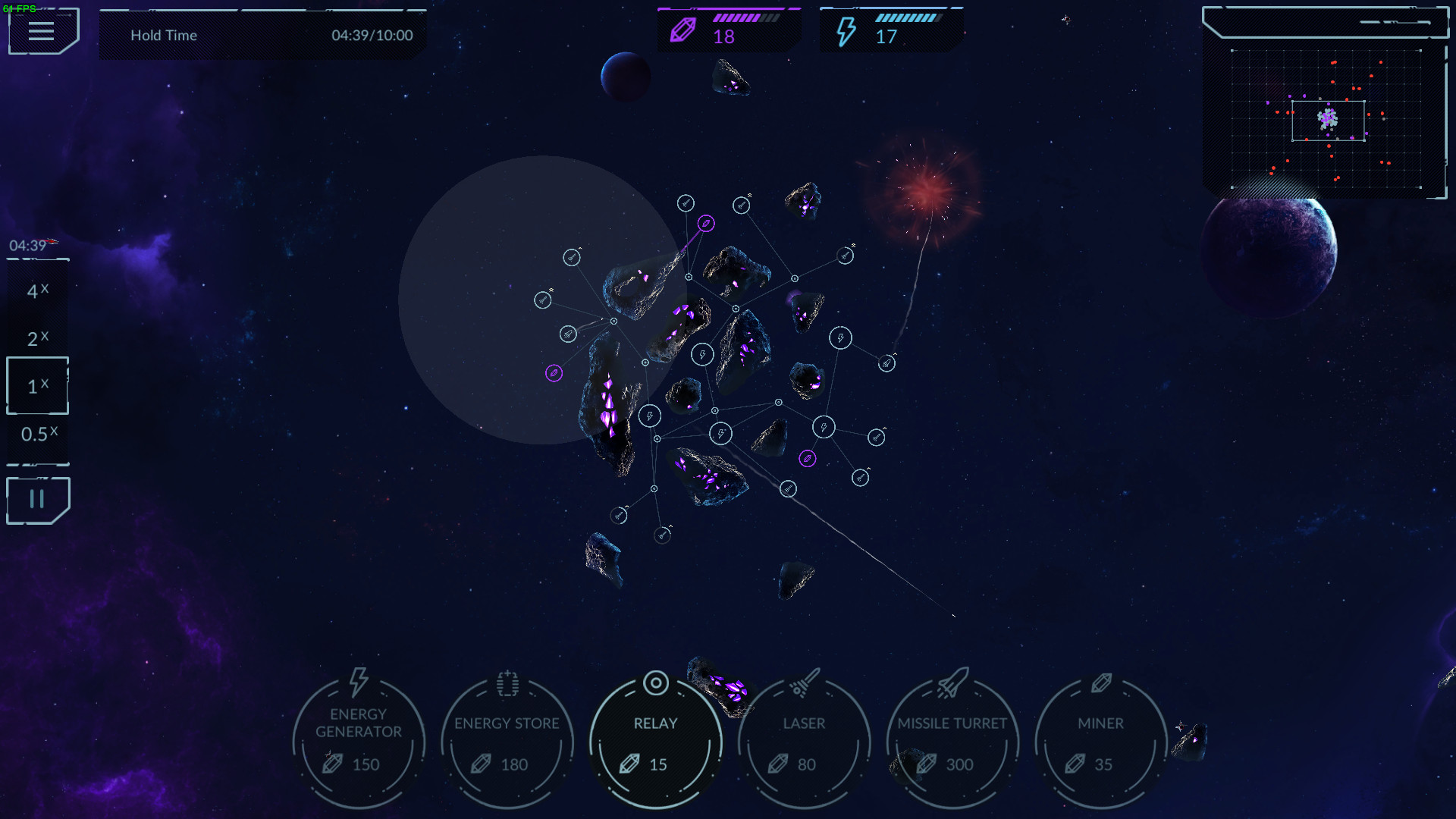 Even though the style of the game is quite minimalist, I actually think it looks really quite good. The way your buildings are designed to be flat, actually makes it incredibly easy at a glance to see what's what and keep your focus. The space background visuals, the asteroids and everything else look pretty fantastic too, as a space nerd it's been really great.
One thing I wish it had, was the ability to drag a box around a bunch of your base, to quickly recycle them. Certain missions require you to stretch a fair bit and once you've sucked a bunch of asteroids dry, it would be nice just to recycle that entire section of your base to expand elsewhere. There's also the problem of not being able to repair anything, unless you upgrade, which has limited levels. I feel like this quite an oversight considering the difficulty in some levels.
Overall, it's a pretty good strategy game. Hopefully it will get more content and some balancing patches in future. The timers, even on easy, did feel a little too punishing at times, but otherwise I enjoyed it.
You can find Phantom Signal on Steam, it's 40% off until January 23rd.
Some you may have missed, popular articles from the last month: