Building machines to destroy in Besiege is pretty fun and it's progressing towards the final release with a pretty huge update now available for this physics-based building game.
You can now actually rebind controls, two new levels were added with Mountain Barrier and Revolving Monolith, four new achievements and a new sorting system is available for those of you getting lost with tons of saved designs.
On top of that, they've done a massive polishing pass on the game. Absolutely loads of bugs were fixed in the main game, there's also been some modding fixes and improvements, better language detection, performance improvements when a lot of stuff is on fire, a bunch of improved textures for models, some font improvements and so on. Full release notes can be found here.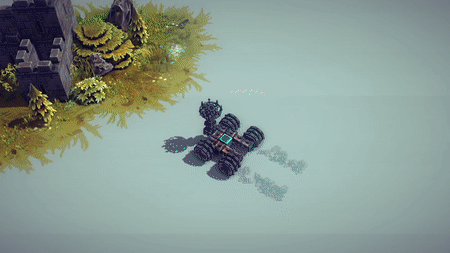 I've played it for a few hours since the new release, probably the longest I've ever played the game for to finally get a really good feel for it and it's pretty hilarious. I've set myself on fire I don't know how many times now but it's such a satisfying game once you get past the initial frustration with the controls and the camera. During one mission I was on fire and falling apart, but due to the fire my arrows caught fire too so I let off a quick volley into a building and watched as we both crumbled. I completed the mission thanks to that, which is of course the main thing…
Steam Workshop support is also awesome, so many ridiculous creations. A Guided Missile Launcher? A Star Wars AT-AT Walker? Yup, there's that and a whole lot more.
You can grab it on Humble Store, GOG and Steam.
Some you may have missed, popular articles from the last month: