The latest sprawling RPG from Obsidian Entertainment has been released with day-1 Linux support. Here's a few thoughts on what you can expect.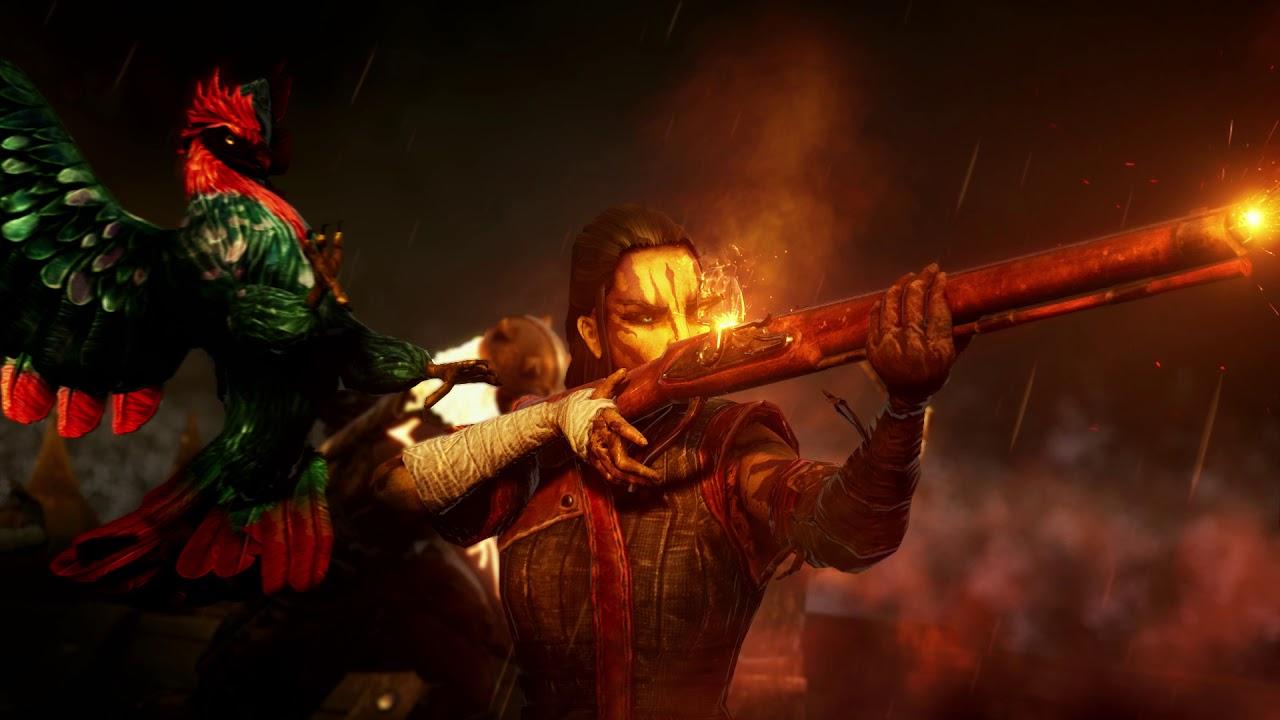 Pillars of Eternity II: Deadfire [Official Site] is a direct sequel to the first Pillars game and allows players to once again take the role of The Watcher of Caed Nua. The god Eothas, who had been thought dead, has returned to the world in the form of a colossus and has rampaged his way down to the Deadfire Archipelago. In this exotic part of the world there are numerous islands, mysteries, races and, as you might guess from trailers, pirates.
I was given a key to review this game ahead of its official launch but there were some delays in getting a Linux build for this prerelease version. As a result, I haven't had quite enough time to fully finish playing this massive RPG and have decided hold off on posting my detailed thoughts on the game for another day or two. It's a complex game but I already have a few dozen hours of playtime, so I can share a few more basic thoughts on the experience.
Deadfire is very much an evolutionary step forward in a long line of computer RPG titles and you'll find that many of the systems from the first Pillars have been tweaked, streamlined or occasionally overhauled. These changes are mostly positive, making the mechanics easier to understand and enjoy. It's easier to grasp rules for combat or classes and to tweak the game's difficulty to a fine degree. More hardcore players can tweak very specific details of party AI or multiclass characters but Obsidian has also allowed a more general audience to play without sweating the details if they want to enjoy the game's story and non-combat mechanics more.
It's no secret that Pillars of Eternity was meant to be a spiritual successor to Baldur's Gate and Icewind Dale. As a result, its setting was intended to be familiar and there was little in the way of taking risks in terms of structure and storytelling. Deadfire is much less conservative in this regard and is more confident in setting its own direction. Very soon after the game starts you're able to sail aboard your vessel to virtually anywhere in the Deadfire Archipelago. There's a degree of freedom in terms of quests and storytelling that's new and you can tackle pretty much anything you want in the order you like. The game warns you if areas and quests are intended for players of higher levels via the UI but, other than that, you're not generally forced to progress your visits to locations according to the main story line.
Likewise, the locations and types of quest you encounter tend to be somewhat different. The various islands and cities are diverse in both look and feel and the game boasts a very strong art direction. I've had a lot of fun exploring both large settlements as well as uncharted islands as you never quite know what sort of new thing you might run into. This is easily one of the strongest positive changes from the original game, which was by and large dominated by temperate forest and stone settlements. There's a lot of care put into not only the look but the layout and overall feel of the places you visit. There's a lot of small background details and things like weather effects that are just outright beautiful.
The types of quests you get are also varied and the storytelling is by and large engaging. I have a few bones to pick with the writing here and there, some of which did impact my enjoyment to an extent. But that's something I'll leave to the full review as it's not something that put me off or bored me too much. I think this reflects well on the years of experience the developer has had in the genre. This certainly feels like a game that was written with confidence in its vision. In particular, things like the gods and the general lore are handled with a deftness that was often missing from the original title. There's less of falling back on what their spiritual predecessors did more of a unique voice.
I'll leave the nitty-gritty details to a full review as the devil is in the details, especially for longtime fans of the genre. Regardless, the game gets a strong recommendation if you're looking for an isometric RPG with good storytelling and a healthy sense of fun.
I should also quickly note that I had a technical issue on my Arch install. Namely that the game failed to run properly, giving me only a blank screen. As I was pressed for time, I didn't bother to fiddle around too much with libraries beyond trying to run the game both with and without the steam runtime. From what I could tell it's possibly an issue with the version of libSDL2 that the game needs. That said, I have been playing the game on a separate Ubuntu 18.04 partition without any issues. It's likely that I'm just dumb or it's my particular Arch installation that's missing something and, if there's a problem, someone in the community will quickly figure out what library needs to be manually preloaded.
Update: This workaround solved it.
You can get Pillars of Eternity II: Deadfire on Humble Store, Steam, GOG or Obsidian's webshop. Expect a more comprehensive review sometime soon.
Some you may have missed, popular articles from the last month: