Pillars of Eternity II: Deadfire Seeker, Slayer, Survivor is the second major DLC pack coming for this ambitious RPG from Obsidian Entertainment. A combat-focused expansion, so prepare yourself. It's due for release on September 25th.
Far from the bustling trade lanes of the Deadfire Archipelego, the most ambitious warriors of Eora gather to compete for divine favor. Seeker, Slayer, Survivor is a combat-focused expansion that unlocks a new island full of challenges to overcome and quests to seek lost artifacts across the Deadfire. Your party must explore an untamed landscape, rediscover ancient relics, and relive historical battles of Eora in your quest to out-live and out-kill all who stand against you.
The teaser is pretty short: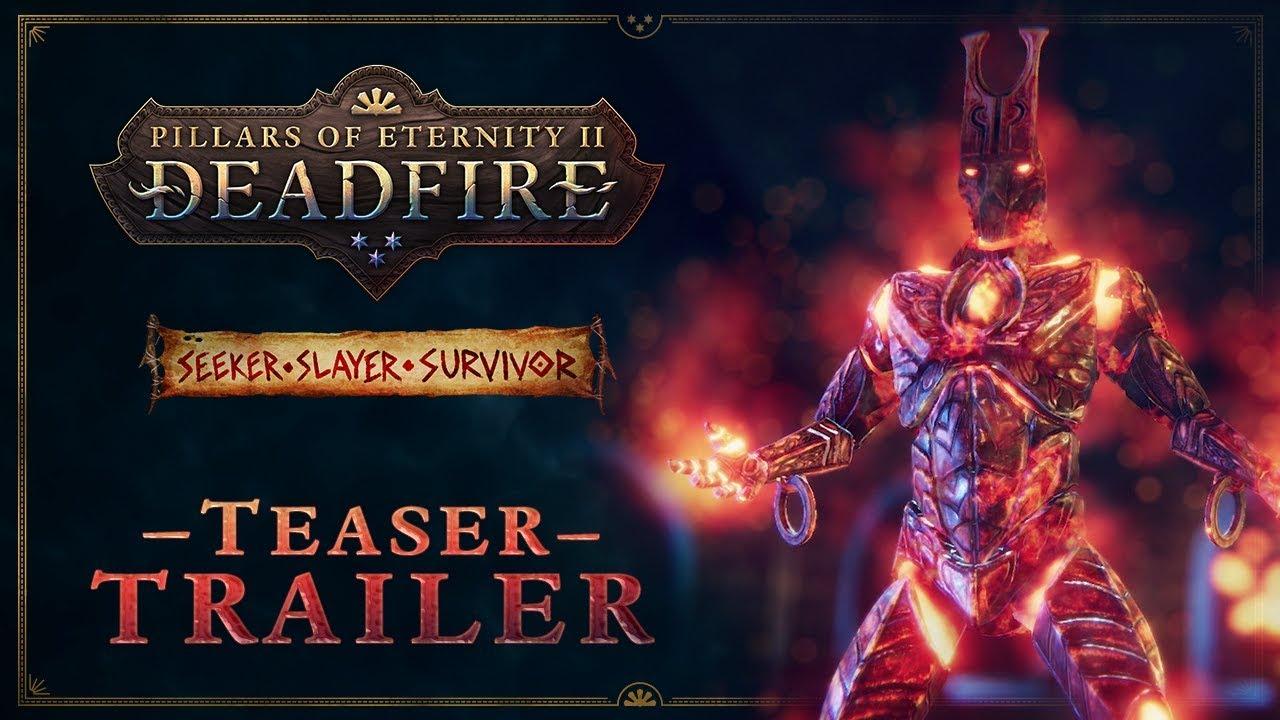 They also shared some screenshots to have a look at:
In addition, there's also a major 2.1 patch coming out which will include the "Abydon and Skaen challenges" and a Mega Boss for those who adhere to the "get good" philosophy.
You can pick up the game now if you don't own it already from Humble Store (on sale), GOG and Steam.