Planetary Annihilation
sure has come a long long way since the initial Alpha releases and it's shaping up to be something seriously awesome!
They recently released the first public version of the Planet Editor too (you fiddle a few pre set sliders and have it generate a planet and yes you can play on them!), here's a video I made myself to show you the Planet Editor running on Linux! Hopefully the next video I make I can show off playing on a saved planet!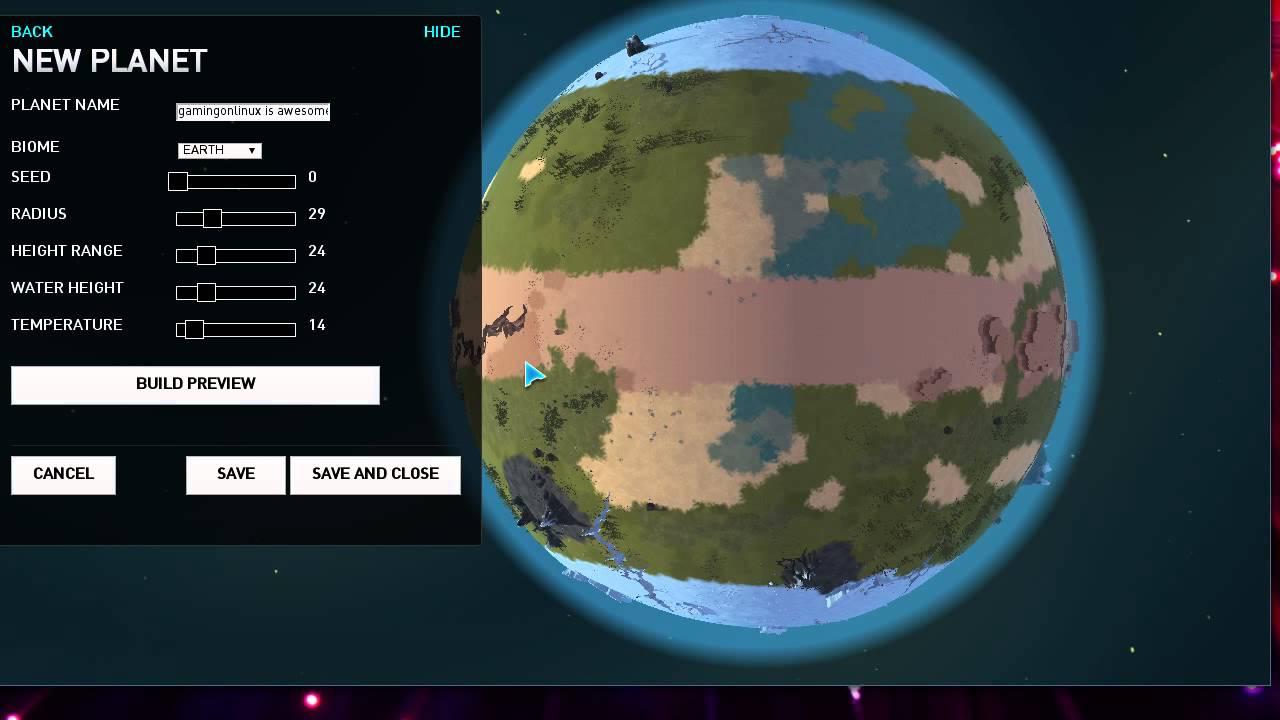 I think the Lava planets are easily my favourite looking.
Also a bit of bad news below taken from the Alpha forum to keep you informed.
Linux and Mac will not be getting 32bit versions.
Linux and Mac will not be getting 32-bit versions, at least not any time soon. Mac support for 10.6 would be needed for 32-bit, and we've already established that for the tiny number of people that are still on 10.6 and 32-bit, it's just hard to justify spending weeks of time on it when we have so many things to be working on it. As for Linux, it's basically the same. It may not be weeks to make 32-bit work on Linux, but how many 32-bit Linux users are out there? Even if it only takes a week to get 32-bit working on Linux, that's time not being spent on features and making sure the existing platforms continue to improve.
If there ends up being a huge demand, we can of course revisit this, but.. if you're running a 64-bit CPU, consider upgrading your kernel. It's been 5 years since 64-bit started to become the default shipping CPU type on almost every machine out there.
Price Drop
Lastly they also dropped the price to get into the Alpha, it's now $70 as opposed to $90 as they feel like they can handle some more testers now. It will still be $40 on release so if you can't afford it/won't pay to be in the Alpha then just wait, it will be worth it.
The game will go down to $40 at the full release (already well worth it), so don't let the current price put you off.