Demetrios - The BIG cynical adventure is the remake of an unreleased adventure game, funded on Kickstarter last year.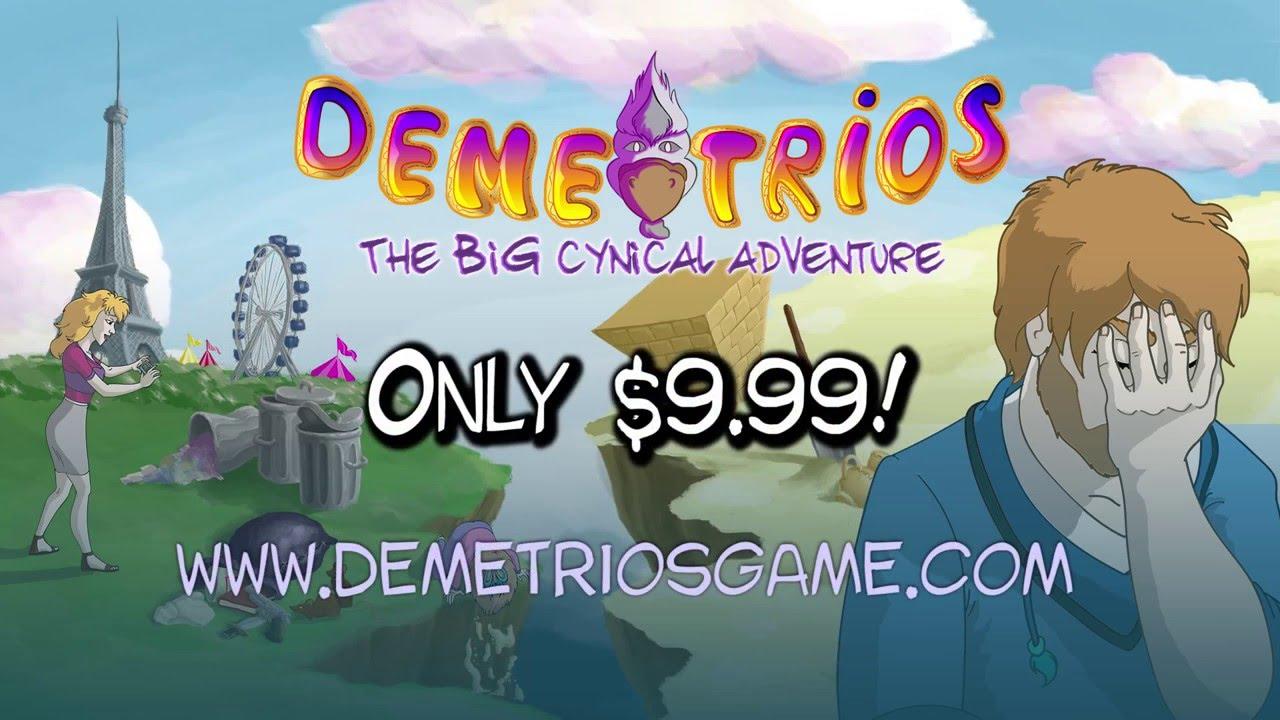 According to the developer, Demetrios was inspired by classics like Broken Sword, and it gives me a similar vibe because of its element of mystery and the prominence of a certain artifact.

Gameplay wise, Demetrios is a traditional point-and-click adventure, but there's an unusually large amount of hotspots to interact with, plus collectible cookies that are hidden away in every scene. This adds a considerable amount of complexity to the game, and after an hour and a half of playing, I've only cleared 10% of the whole game, according to the in-game progress counter.

As we mentioned when we covered the Kickstarter campaign in The Funding Crowd #51, developer Breton Fabrice has several years of experience using Linux and has been eager to provide a good experience for Linux users. Consequently, I haven't encountered a single issue yet while playing.

The game can be bought from Itch.io, Steam and several other online game stores. To buy it directly from the developer via a Humble Widget or to see a complete list of vendors, visit the developer's website.

There's also a demo available for download in case you want to try the game before you buy.

About the game (Official)
Demetrios is a quirky point and click adventure game inspired by classics like Broken Sword, packed with tons of humor!
Bjorn Thonen, a slob of an antique dealer living in Paris, is robbed one night after coming home drunk. Forced to conduct his own investigation with the help of his neighbor Sandra, he ends up involved in a murky, mysterious affair. Will these unlikely heroes be able to rise up and discover ancient secrets?
The game offers situations and puzzles for beginners and experts alike, with a high degree of interactivity. Explore ridiculous item combinations, just to see what happens!
Demetrios features Full HD, hand-painted visuals and animated characters in first person view, similar to visual novels. You might encounter a little pinch of Discworld (some of the humor), Gabriel Knight (comic cutscenes, characters heads/dialogs), Phoenix Wright (first person view investigation)...
A long, varied, standalone adventure (8 to 12 hours of gameplay)
Over 15,000 lines of dialog, filled with laughs!
Hand drawn art in Full HD
High level of interactivity. Characters react to your actions!
Fun mini-games throughout the story
Search for hidden cookies on every screen for optional puzzle hints!
Compatible with gamepads, for relaxed, television viewing!
Some you may have missed, popular articles from the last month: