Technobabylon is being released for Windows later this month, but the Linux release has been pushed back indefinitely.
The game was originally meant to be released for Linux along with the Windows, Mac and iOS versions on 21st May. However, due to health issues in the company and problems with the
AGS engine
on iOS, the initial release will only be for Windows, as noted by CCO Dave Gilbert in the comments on the
pre-order announcement
.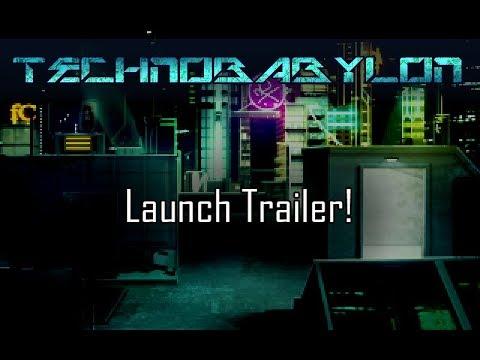 In addition to the trailer, the
game's webpage
has character case studies for the three protagonists
Max Lao
,
Latha Sesame
and
Charlie Regis
, which all come with short video teasers.
About the game
(Official)
City of Newton, 2087. Genetic engineering is the norm, the addictive Trance has replaced almost any need for human interaction, and an omnipresent AI named Central powers the city.
CEL agents Charlie Regis and Max Lao are investigating a serial Mindjacker who is tapping into the neural wiring of seemingly ordinary citizens, stealing their knowledge and leaving them dead. An agoraphobic net addict named Latha Sesame might be the next target. But when Charlie's past comes back to haunt him, he and his partner find themselves on opposite sides of the law, with Latha's fate in the crossfire.
There's more to look forward to from Wadjet Eye Games, as they have two more games currently in the works. We mentioned Shardlight and Automaticity in our
article about AdventureX
, and both look like games that should appeal to fans of classic adventure games.
Some you may have missed, popular articles from the last month: