Hi! My name is Sami, but you can refer to me with my IRC/Forum nickname Samsai or simply as Sam. I am a Finnish YouTuber with the focus on Linux gaming and I've been making videos for over a year now on my own channel.
I've been reading news from GamingOnLinux.com for some time now, but only recently I started to take part in the community by chatting in the IRC chatroom. I was really excited when I heard about GOL Cast and tried my best to help Liam create his gameplay videos for the official channel. Sadly, Linux game capturing being somewhat clunky, Liam decided to give up on actively making videos and asked the community for help.
At this point I decided to apply for the position and here I am telling you about myself.
But that's enough about me, let's get to the good stuff!
Poltergeist: Pixelated Horror is a puzzle game from Glitchy Pixel where you are the ghost and you must scare away the people living in your manor by using your poltergeist powers. But your powers are limited and you must plan ahead and use them sparingly or lose!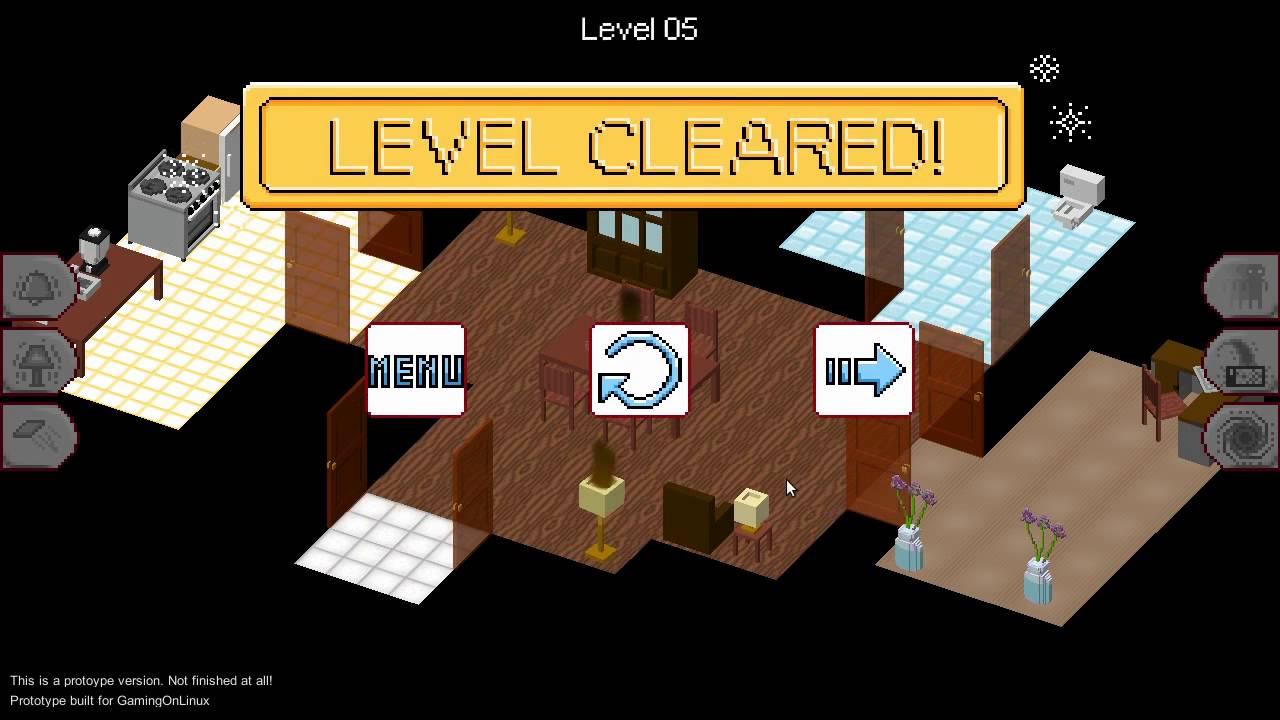 As you can see from the gameplay, the game can be quite tricky, but after few retries you'll get the level cleared and you can move to the next one. The levels keep getting more difficult after another, but the difficulty increase isn't too steep and sometimes the game throws in an easier level to teach you about your new abilities, which include shaking items around, throwing them across the house and many others.
The full game is being crowdfunded on Indiegogo and they are also trying to get it Greenlit on Steam.
The official Glitchy Pixel website:
http://glitchypixel.com.co/wp/
Indiegogo page:
http://www.indiegogo.com/projects/poltergeist-pixelated-horror-a-puzzle-videogame-for-pc-mac-linux
Steam Greenlight:
http://steamcommunity.com/sharedfiles/filedetails/?id=165573596