I'm honestly not quite sure what to make of Danger Gazers, a top-down roguelite shooter that mixes Nuclear Throne style gameplay with node-based level picking. I gave it a little shout-out last month, although it's only recently gained an Early Access release date which will be April 22nd.
Danger Gazers is a post-apocalyptic roguelite top-down shooter where you pave your own path. The choices you make will decide your fate, it will either turn you into the new ruler or... the ashes to be windswept away. Unlock new heroes and relics as you try to conquer the wasteland, master the skills, decisions and patience. Luck is not on your side.
The developer sent over a copy to our Steam Curator, so I decided to see if it's a worthy addition to our growing collection of games and our rather healthy selection of top-down shooters.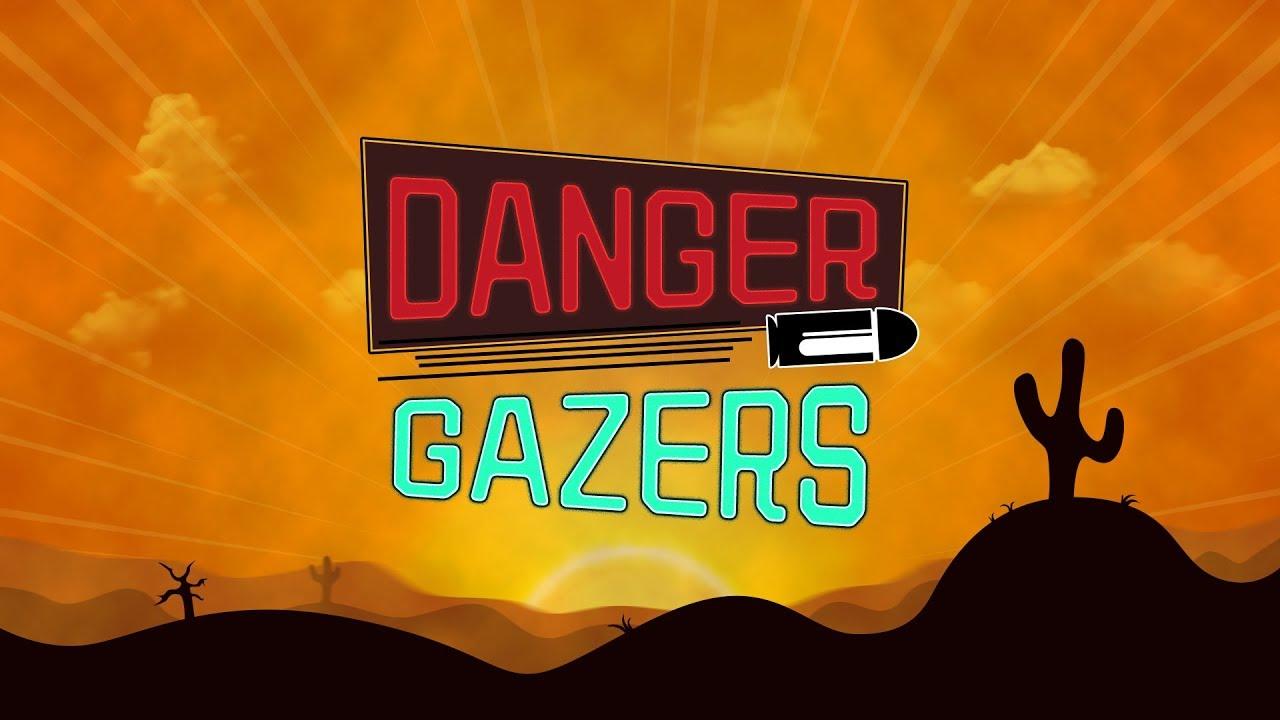 The basics are all there it just feels like something is missing with it. The gameplay should be exciting but I found it to be a little too slow. Not sluggish as in poor performance, it works really well, just the actual running around and shooting feels a bit off in a way I just can't put my finger on it.
Now I want to talk about the visuals for a moment. In terms of style, it's actually pretty good and quite quirky. I like the almost comic-book take it has with the speech bubbles and the way it introduced a boss. However, it's also very difficult on the eyes. ShotX Studio seems to have gone for some sort of retro-inspired theme here with a sort-of old and rounded CRT monitor effect. That by itself wouldn't be so bad, other games have done it quite well but the real issue here is how blurry the game is. Honestly, I had to clean my glasses and take a break to make sure it wasn't just my eyes being otherworldly tired. See below from a shot taken during my early testing, click to make it bigger and try to focus on the character and see how fuzzy it is.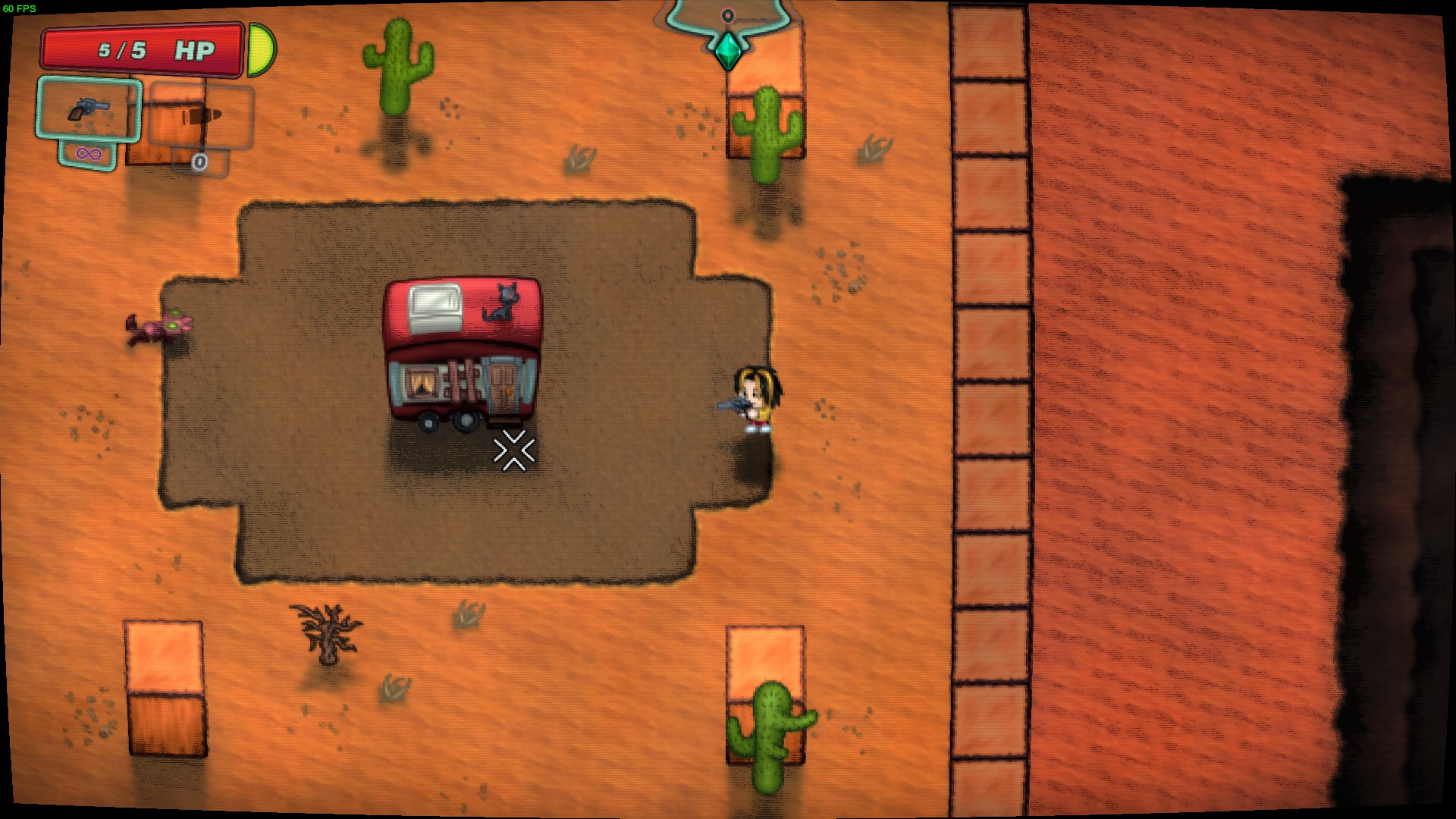 Back to the gameplay, something I'm not blind to is that not every game needs to be super fast-paced twitchy madness, so this might fill a niche for those after a shooter that isn't so utterly mental and if you go into it knowing that it might actually be quite good. It does get more interesting when you get into later levels and the first boss battle was actually pretty interesting with it firing at me and dropping boxes that spawned random enemies.
Features it will offer at release:
Pave your own path: you will have to choose your next stop wisely if you don't want your journey to turn into hell
Maximum randomization: area maps, levels, events, loot, they are all randomly generated to make every playthrough different
Local co-op: double the fun with a friend
Relics: permanent unlockables to further customize your play style
7 heroes: all with their own unique abilities, powers and weaknesses
You can wishlist and follow it on Steam for the Early Access release next week. I will likely take another look when it's finished or with any major updates, to see if it feels any better.
Some you may have missed, popular articles from the last month: