Project Zomboid
the ever awesome isometric zombie survival game has unleashed Alpha 2.9.9 onto Desura so it's an official version!
They have been releasing test build after test build quietly on their forum to gather bug reports and now the full Alpha 2.9.9 is out on Desura!
Video showing splitscreen play: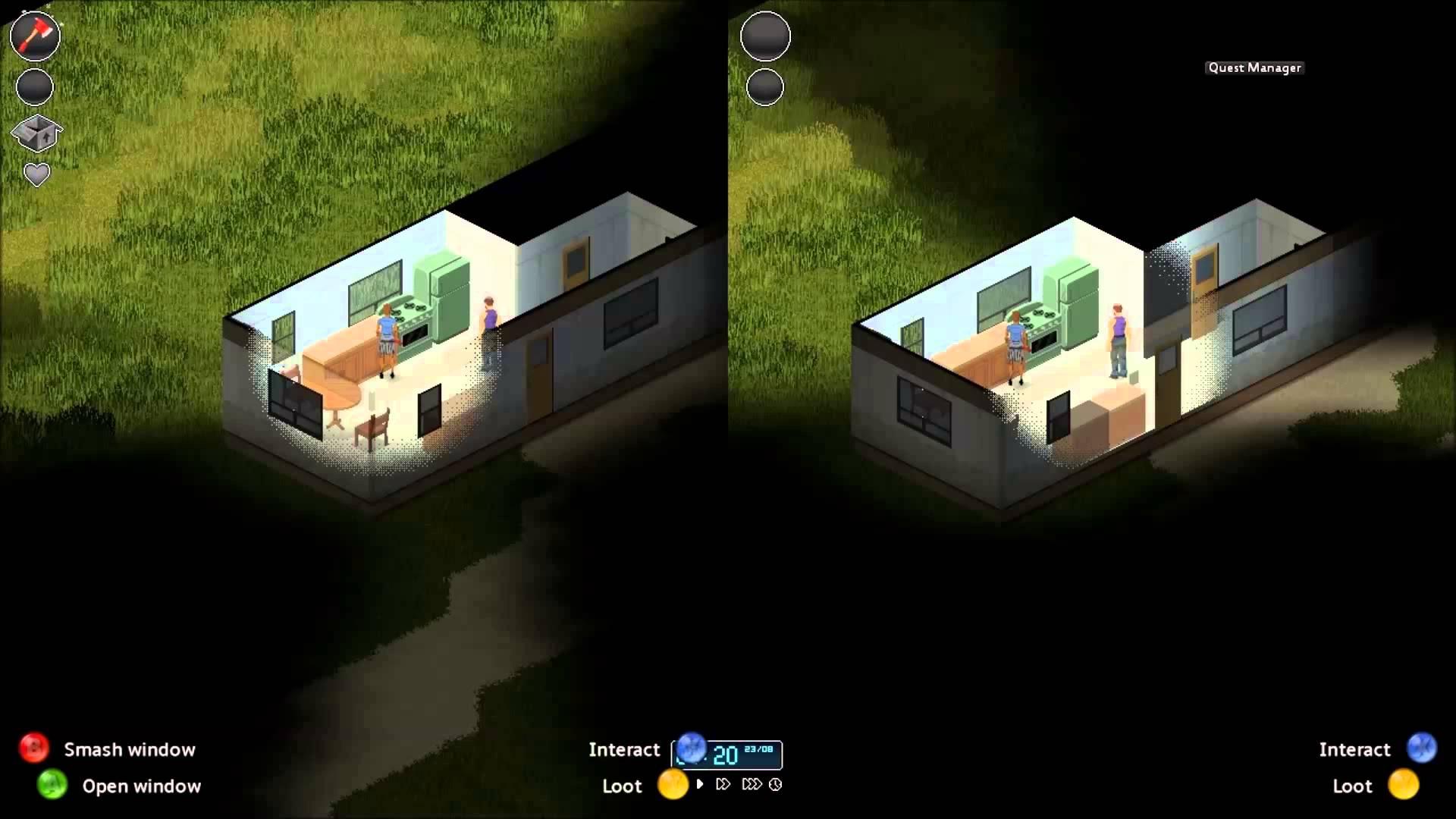 Main new features in this build:
* Farming fixed.
* Carpentry fixed.
* Updated map 
* Split-screen improvements (You can play split screen! This was added in a previous release)
* New last-stand game mode for quick frantic Zomboid fixes.
* Effects of rain re-added. As Douglas Adams would say: Bring a towel.
* Food rotting re-enabled.
The game itself is almost completely different from the original version they released including a new User Interface as well. The price is still a nice £4.99 as well!
Some you may have missed, popular articles from the last month: