Virtual Programming
have release their latest Linux port with 'Putty Squad'. It's a remake of the 1994 platformer that shares the same name, but the updated release has crispier high resolution visuals. VP provided me a copy last night, so here's some thoughts.
It's currently only available for Linux
directly from the Deliver2 store
that VP themselves run.
Note
: It requires a 64bit Linux OS, 512 MB RAM, an OpenGL 3.2+ capable GPU with the latest drivers.
First up, here's some gameplay: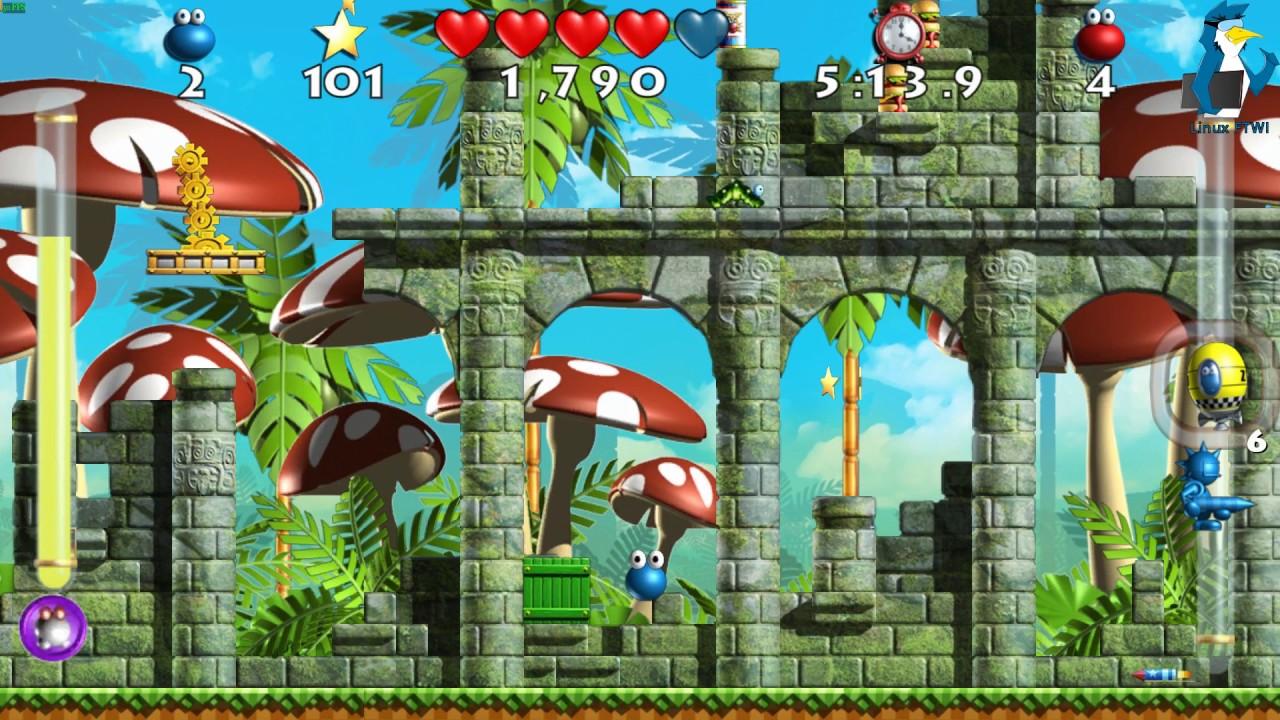 I never played Putty Squad when I was younger, so for me it's entirely new. I get that for some of you here this will probably be pretty fun to have an updated version available for Linux. For me though, there's no such nostalgia.
Thankfully, it has gamepad support with lots of different gamepads supported out of the box, so you can kick back and relax from your sofa with this little gem. To use a Steam Controller you will either need
SC Controller
, or to launch the game through Steam as a non-Steam game (great feature!). The Steam Controller worked beautifully once I had it set as a standard gamepad in Steam for the game.
What I've personally found with it is a high quality port from Virtual Programming and a surprisingly fun platformer. Performance as expected is perfectly fine, since it's not really pushing the boat out in terms of visuals. The visuals are dated and sometimes a little on the poor side, to give you an example:

Look at the pipe, see it? To be clear, this isn't a port issue, it's an issue with the original game. Still, a few issue like that did stick out, but it's a really minor issue.
Graphical issues in all versions aside, the gameplay is where Putty Squad truly shines. It has some really varied features that I rather enjoyed messing with. It's a game suitable for all ages too, so certainly one to consider buying for your kids as well! It's not violent, apart from jumping up and down on enemies, a little kick or throwing a few explosives. The explosives don't really seem violent at all, more colourful and silly than anything.
What makes Putty Squad enjoyable is the various abilities your little friend has. For example: you can inflate yourself to get above enemies and drop on them, or to reach higher platforms. Keep inflating and you will float quicker, but inflate too much and — pop. The way you progress through each level is to suck up your red putty friends to save them, which I have to admit is quite funny. You come across various crates to blow up, which can contain food for health, or power-ups. My favourite power-up has to be the rocket you fly in, especially if you have bombs available to drop on the heads of your enemies. Damn fun every time I get in one and there's plenty more silly power-ups to try too.
Overall, it's outstanding and a very welcome addition for Linux gamers interested in high quality action platformers. While it is geared toward a younger audience, some of it is quite challenging making it fun for us too. I think it's well worth a purchase.
Will be fun to see what Linux port Virtual Programming has in store for us next!
Some you may have missed, popular articles from the last month: