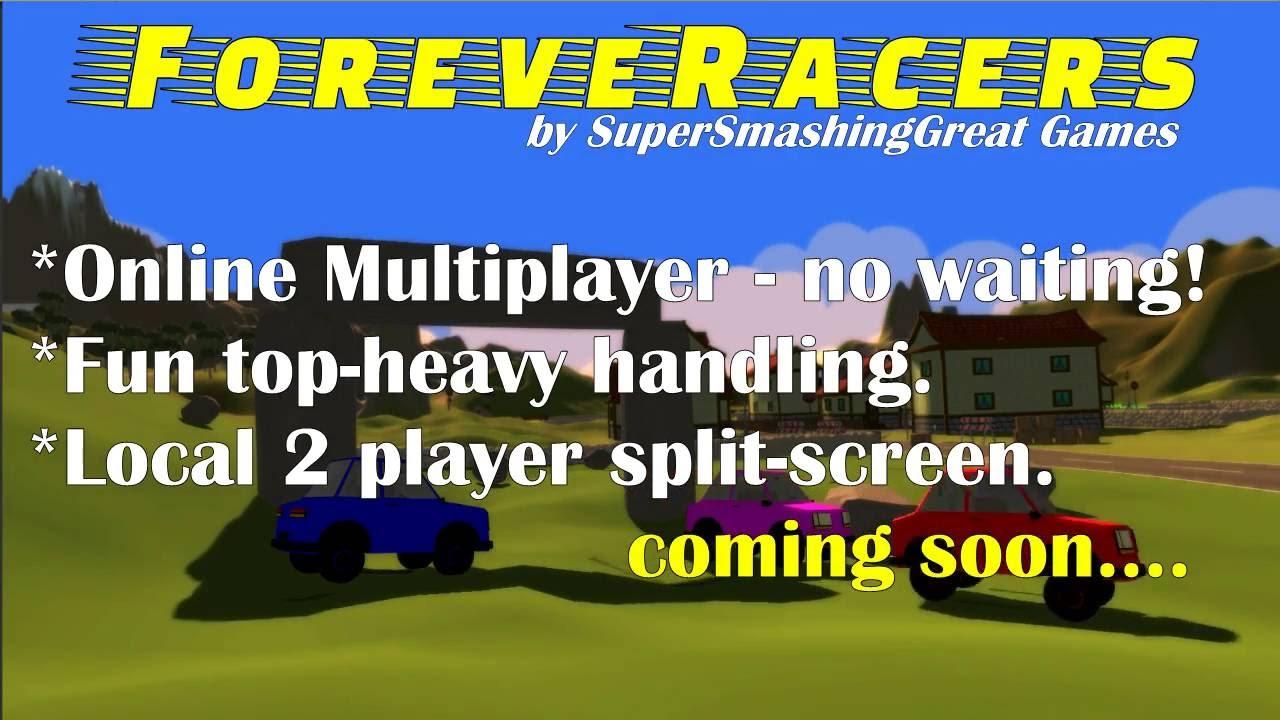 My god, Foreveracers [Official Site, Itch.io Store] might be my new favourite stupid thing. It's an online racer where the cars are all top heavy physics wobbly things.

It's a great idea, totally silly and actually damn funny. It actually works quite well considering it's still in early development and it's currently free.

Bouncing around, putting people off and crashing everywhere. Glorious. It actually reminded me a bit of our Grid Autosport tournament and how hilarious it was.

The idea of being able to just drop in online whenever you want is great, no waiting around, start as soon as you're ready. Just watch out for other drivers, they are devils and they will try to bump you off the road and into walls or the sea.

It even has a day and night cycle, what more can you ask for?

You can vote for it on Steam Greenlight too.

They will be doing a big multiplayer test session this weekend. Saturday at 8PM UTC.