Railway Empire [GOG, Steam], a game about building an elaborate and wide-ranging rail network officially released with same-day Linux support.
It did have a few issues initially, but they seem to be supporting the Linux version well with a post-release Linux-specific patch to clear up some problems. In terms of performance and stability, at least for me personally, it's been a smooth ride.
Here's the release trailer: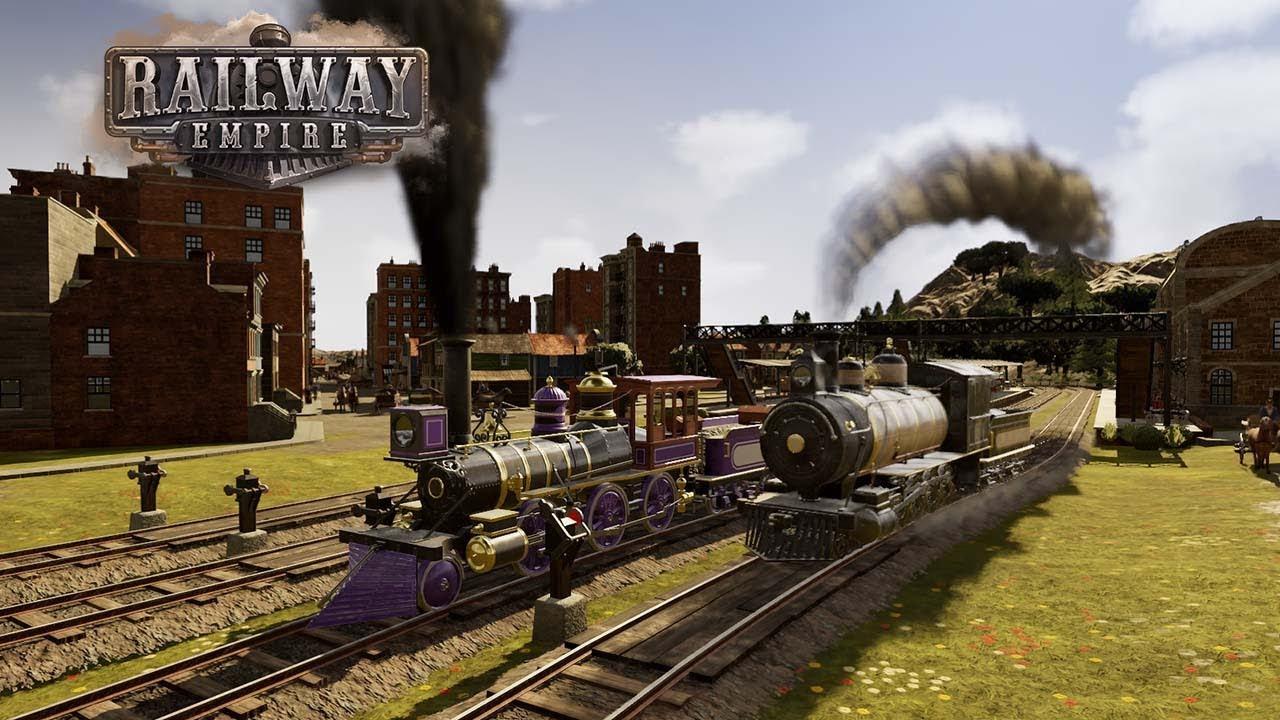 It honestly seems to be rather a lot like Train Fever and Transport Fever, the basics of it all are extremely similar. However, the performance in Railway Empire, at least for me, has been a lot better than those other games.
I will talk about one thing that disappointed me right away. In fact, it's the exact same thing I was sad to see in Transport Fever, with trains magically just warping their direction at a station instead of needing something to turn them around. I can't imagine a railway turntable to be difficult for developers to do, considering all the other systems they're able to stick in, but developers seem to keep opting to oversimplify that one aspect. There must be a reason why developers opt not to implement them though, but I just can't think of why right now. There's another aspect that annoyed me too, which is when you build a repair hut your trains just get fixed at the station, instead of entering inside the hut to be repaired. Small things, but things I would have expected a proper train simulation game to actually have.
There's also the problem of the AI. The AI will only ever use the most simplistic train routing, what's called the "Easy" mode for players. This is where trains can just pass through each other without issues. There's been many arguments on both sides about it, with some claiming the AI is heavily penalised. What the developer has actually said, is that the AI pays more for the tracks. Due to this decision, if you buy your competitor, all their trains get sold due to this, otherwise if you're not playing on Easy you would be in a real mess. Honestly, to me, this seems like either a really poor design decision, or not enough time spent developing the AI so they had to put in a quick-fix.
With the annoyances out of the way, there are a numbers of things I did like. The first of which, is how easy to understand everything is. The layout of the UI is incredibly clear, which really eases you into learning the various game mechanics. The amount of different goods you can transport between cities is great, with you needing industrial buildings to change specific resources into another as well, before getting it to the city that requires it.
There's also the cut-scenes during the campaign, giving you a bit of history in a nice clear way with some really great voice over work. I actually quite enjoyed the campaign thanks to this. I also liked how the game deals with bridges and tunnels for you when you're laying down your tracks, it takes away a fair amount of the micro-management when building your tracks, allowing you to just get it done. Having the money to do so is another story, but at least you can focus on that rather than designing some elaborate tunnel system through a mountain yourself.
You also need to deal with the fact that trains need water, sand and oil. This requires you to build supply towers along your routes, otherwise they can slow down quite a lot. If you manage to design your track layout well, you could have multiple routes using a single tower to reduce your costs.
You can also hire certain staff and assign them to specific trains too, like a stoker to increase the reliability or a security guard to help prevent bandit attacks. On top of that, you can even ride on the train yourself, move the camera around and enjoy the view. And yes, you can make it toot while you're riding it too.
If you're after a slightly more relaxing experience compared to other train simulation games, this one might be for you. It's in a lot of ways far more simplistic than other games available. I wouldn't outright say that was a bad thing, since it will appeal to a different audience. However, don't pick it up if you like simulation games with a lot of depth.
You can grab Railway Empire on GOG and Steam.
GOG links are affiliate links.
Ps. Apologies on the lateness of this one, they didn't have a review build available for Linux and then I got sick.
Some you may have missed, popular articles from the last month: