I've been in contact with one of the people behind DRAG, a fantastic looking racing game which will come to Linux soon. The fun fact is that the game engine is custom built under Linux too. The developer I spoke to, Thorsten Folkers, wanted us to announce it early to gather a bit of interest. They certainly have my full attention, that's for sure.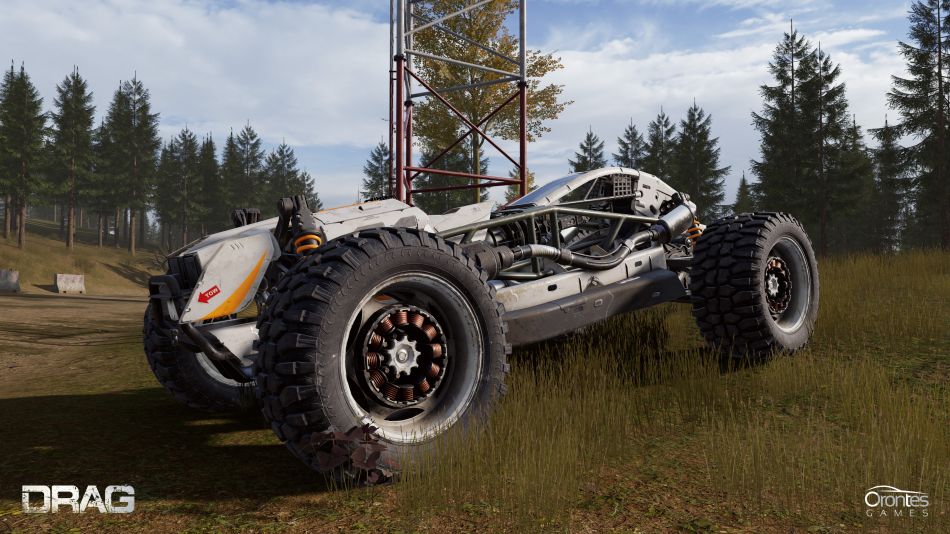 I have to say, I'm really excited about this one. Not just because we don't have enough good racing games, but because of all the detail that's going into making it. They're simulating 4-suspension physics to make the car really feel realistic, just take a look at this:
The crazy thing is—this is built by two people, two brothers in fact.
As for the game engine, it's built to use OpenGL 4.5 with Vulkan possibly coming at a later date. They've been working on this for a while, with the game engine being a private side-project since 2001. They said the game engine really started to come together sometime in 2011, when they decided to really take it further. It's been a long road for them, but with a release coming soon they will finally be able to see what people really think of it.
It will feature:
Singleplayer
Online Multiplayer
Splitscreen Online Multiplayer
Realistic physics, suspension and driving mechanics
Support for all common Gamepads
Windows / Linux (Steam OS) support from day one
Available on Steam early access in 2018
Price 29.99$
Here's some more gifs they sent me, I've converted them to small video files to save your bandwith:
And another one to show off the damage model:
If you want to read more on it, they've been keeping a development log here. They also did some more background info here in a post here.
I've been told we will get a Steam key to check it out next month and the current plan for release is around March/April, this is one to firmly mark on your calendar. Looks like it could be a serious amount of fun and good racing games is something Linux certainly needs a lot more of. If it really is anything like the shots they're showing off, it really could be a big hit with gamers.
Note: Article updated to be clear that the release is expected in March/April.
Some you may have missed, popular articles from the last month: