Darwin Project from Scavengers Studio is a free to play Battle Royale game and thanks to Steam Play updates it can now be played on Linux.
From what I've seen from others and on ProtonDB, people assumed the issue was with Easy Anti-Cheat. The most recent Steam Play Beta did have some networking fixes, which has likely enabled this to now work. However, there's two rather small caveats to be aware of.
The first time you attempt to play, it may give you an error about shaders and quit before even loading the game. Click Play again and it then works fine, odd but not a big issue.
The second, is that it will fail to match-make until you select a region. This is an interesting one, as other developers have emailed me to say the same about Steam Play, that their game doesn't work if it tries to pick a region automatically. Thankfully, doing so is easy. Simply click "SERVER" and pick your actual region: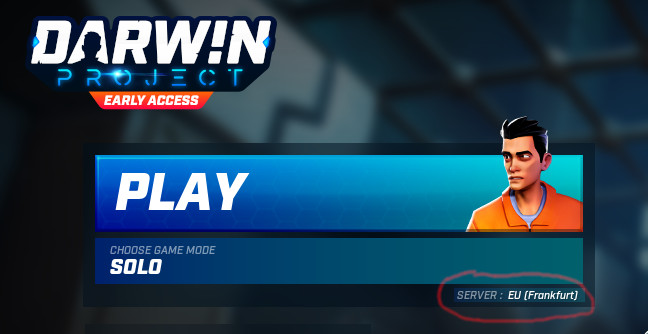 After that, it seems to be running rather nicely. On maximum settings, I've been seeing some really nice performance. It also works nicely with a friend, no issues there in the duos or solo modes.
It's much smaller than other such Battle Royale games, as it has less of a focus on player numbers and more on the environment and their own unique features. One such feature is the show director, where one player acts as the host of the survival game and they will screw with the environment.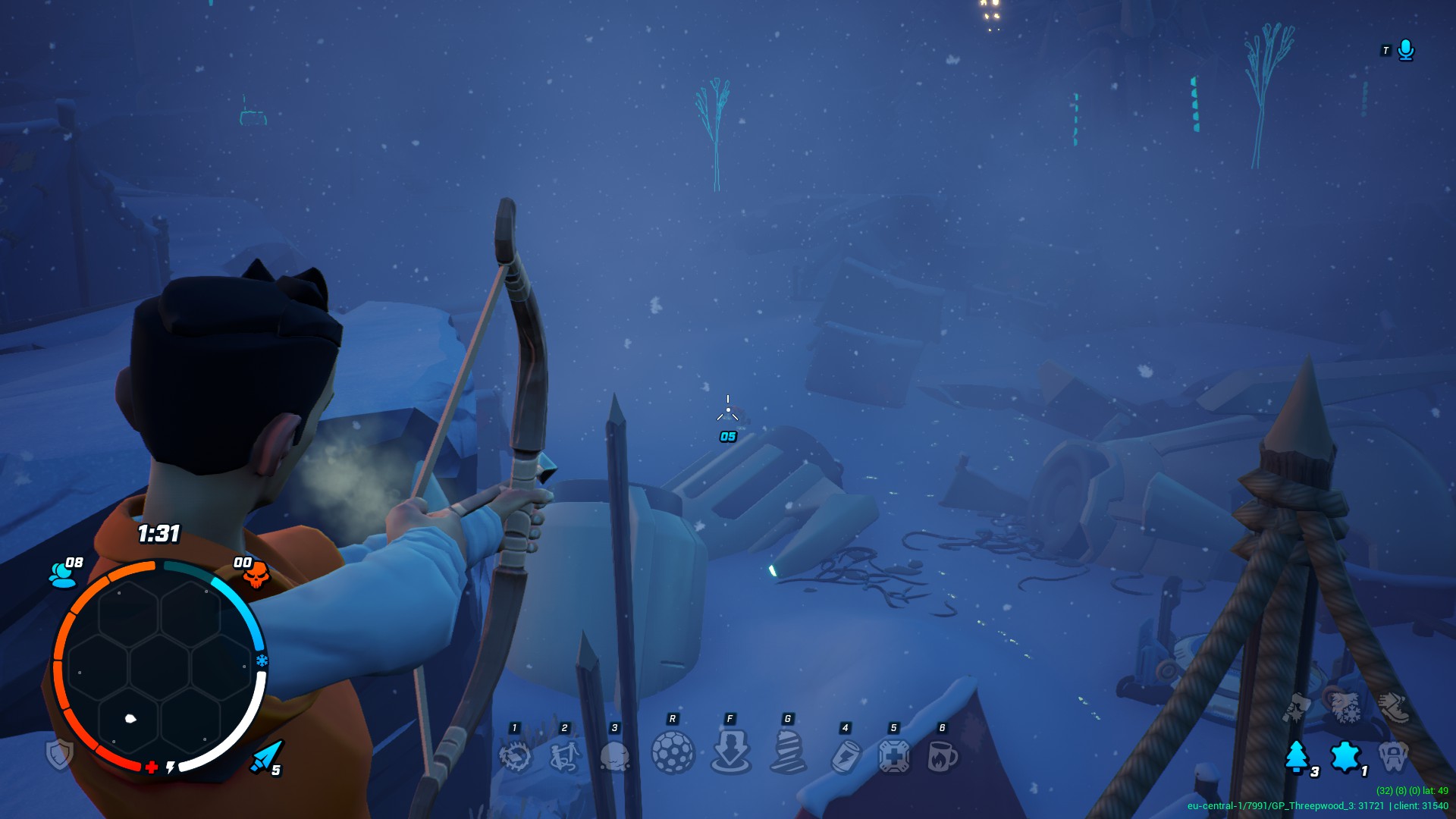 Darwin Project pictured, played on Linux with Steam Play.
Additionally, each player has a customizable crafting wheel which you can change before a game starts. So instead of you running to find the most powerful weapons, it becomes a mad dash to gather supplies and make what you've picked and then begin your hunt. Find footsteps in the snow, look for smoke plumes from fires and so on to find your prey.
I have to admit, I've had quite a lot of fun testing it out. One amusing feature, is that if you and your target both hit each other at the same time in melee you will bounce away. When testing it out with community member NuSuey, we ended up in a pretty epic 2 on 2 battle with us all bouncing around, attempting to land that one fatal hit while others were firing arrows down to catch us too. It was frantic and completely silly.
If Counter-Strike: Global Offensive Danger Zone (what a mouthful!) isn't your cup for some Battle Royale action, perhaps this might be worth a try? It's free, so you have nothing to lose but time itself.
You can find the Darwin Project on Steam. While it's free, you do have the ability to buy cosmetic items.
Hat tip to NuSuey.
Some you may have missed, popular articles from the last month: