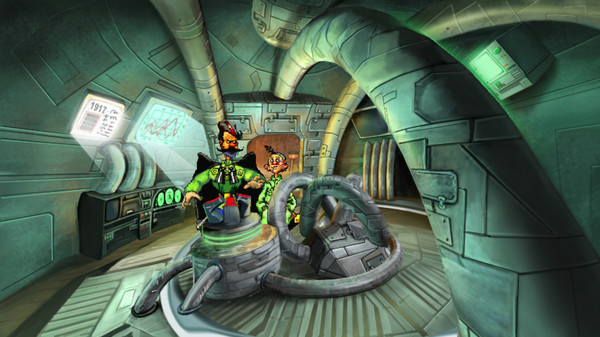 'Red Comrades 2: For the Great Justice. Reloaded' [
Steam
], is the sequel to a point & click adventure game about two Russian pop-culture legends. It released a few days ago for SteamOS & Linux, so now you can try out this Russian adventure game on Linux.
Reviews are good so far, so it may be worth a shot!
About the game
Sequel to the amazing adventures of two Russian pop-culture legends: Vasily Ivanovich Chapaev and his fellow aide Petka who fearlessly beat off the alien invasion in a first franchise installment.
It would seem the peace and quiet are going to last for a long time now... Like fun they are!
Russia. The year 1917.
Division commander Chapaev had gotten wounded and was shot again as he tried to cross over the Ural River and rest under the shade of the birches. One would think it was all over and there was no hope left for Vasily Ivanovich. Like fun it was! All of the sudden the beam from outer space moved Chapaev into the alien ship. He would rather never talk about the experiments these creatures carried out on him. They inserted a chip into his head to turn him into a killing machine - terminator. In order to remove this thing from сcommander's head and to restore his human personality our heroes got into the catacombs beneath village Backwoods and discovered a time machine there. Without a second thought they used it to travel through time and space... to USA of the year 1969! That's where the new story begins...
Some you may have missed, popular articles from the last month: