Reigns: Her Majesty [GOG, Steam] is a bit of a strange game, but something about it has me hooked as I swipe away the dialogue.
It's actually a follow-up to the original Reigns, something we completely overlooked! This one almost got overlooked too, but thankfully our GOG contacts sent over a key.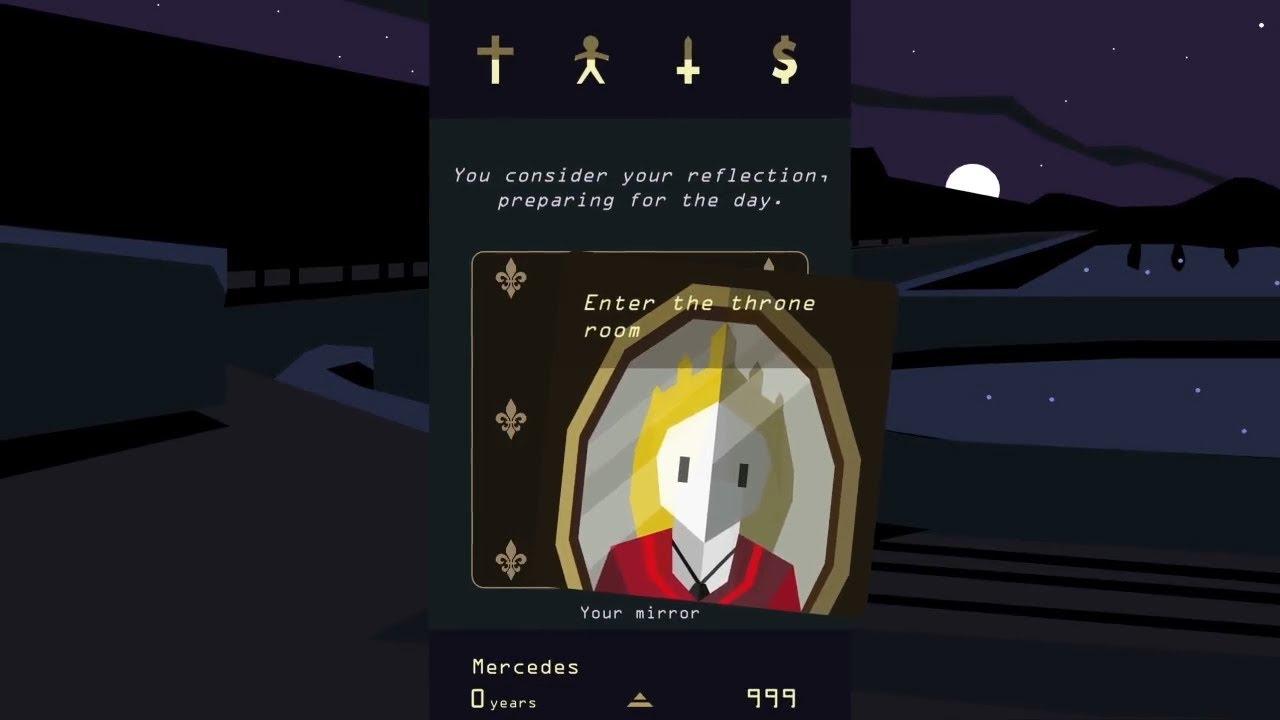 Annoyingly, it's yet another Unity3D game that released with that dreaded full-screen issue, with it giving a lovely black screen! It also seems to get no mouse input in fullscreen. They released on update on Steam, where they force windowed mode, but the GOG version needs a manual fix for now. You can find the preferences file in:
/home/.config/unity3d/Nerial/Reigns_ Her Majesty/prefs
Once there, you can set your resolution and windowed mode properly and it works fine once you do that. You can also do that in the Steam version, if it gives you issues too (it works for all Unity3D games).
As for the actual game, as I said it's rather strange. You're given some dialogue and you simply swipe left or right to make a decision or reply to someone. It's simple and does remind me of a mobile game, but even so it's really quite good, amusing at times too.
In the game there's four factions, with each decision you make often affecting multiple factions and it's your job to keep them happy (or unhappy, whatever). You don't know if you decision will affect them negatively or positively, with the indicators above each faction only giving you an idea of how much it will affect them using differently sized circles. It's an interesting idea and makes you think on each action a little, to consider the affects.
Naturally, my people absolutely loved me. They loved me so much they literally crushed the life out of me in my first death, as they raced to be the first to kiss my forehead. Death isn't the end in Reigns: Her Majesty, you simply take on the form of another Queen and the story continues on. Although, my second Queen was quickly exiled for failing their idiotic ceremony and the list of deaths continues on for a while…
I did have an issue of tapping left or right too quickly and not seeing my reply sometimes using the keyboard, so I do wish there was a bit more of a delay there or some kind of confirmation. You can also use the mouse, which seems a lot nicer in this case.
About the game:
Reigns: Her Majesty is the revolutionary follow-up to the smash swipe 'em up hit Reigns. A cultural renaissance has bestowed the world with a new era of knowledge and enlightenment but greed and jealousy still conspire against the benevolent queen. Outwit and outlast those that would seek to depose you and your husband by swiping left or right, making just (or unjust) decisions on all manner of royal matters. Maintain the balance between the kingdom's most powerful factions, use mystical items from your inventory, and navigate the increasingly complex politics and personal relationships of your dynasty.
You can find Reigns: Her Majesty on GOG and Steam.
GOG links are affiliate links.
Some you may have missed, popular articles from the last month: