Rencounter [
Steam
], a reasonably good looking turn-based roguelike RPG has recently added Linux support. The reviews are a bit mixed, but it still might be worth a try.
I decided to pick it up to see what it's like, so here's some quick thoughts. It's quite cheap at only £4.47, so I wasn't expecting a whole lot from it.
Honestly, it's vastly different to what I was expecting even at that price-point. It's very simplistic, with the actual exploration done by clicking circles in a map until something happens that requires your attention. Combat is also quite simple, with basic turn-based attacks. You might be able to get extra abilities, but you start with a single one which gives you +10% accuracy and it's the same every run.
Surprisingly, the actual graphics during battles does look quite nice: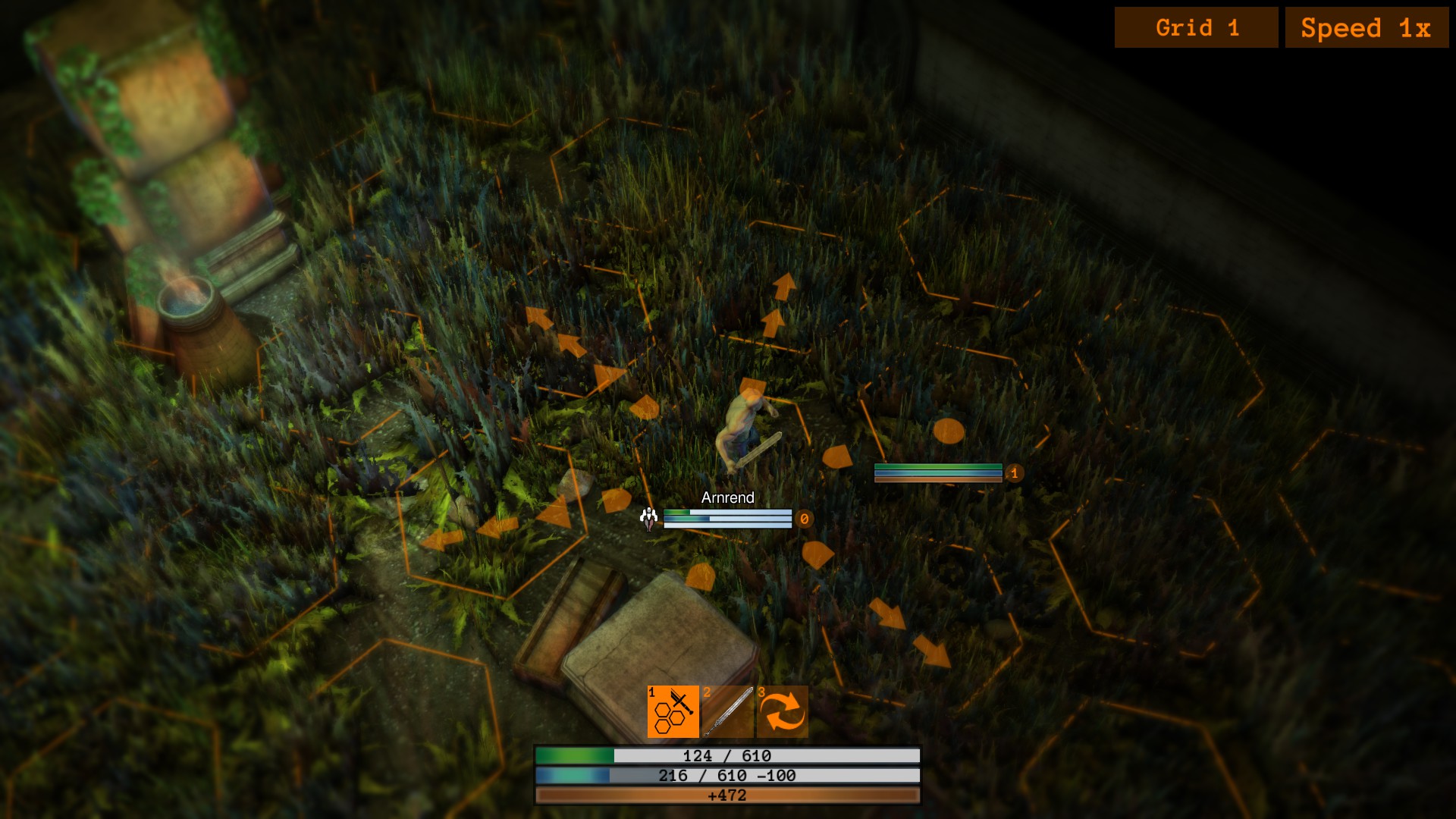 The AI isn't too smart, they repeatedly to throw grenades at you and proceed to move next to them when they blow up, so they keep killing themselves.
It's an extremely unfair game and it does seem to rely heavily on random numbers. Enemies for no apparent reason will be able to attack twice in a turn, but you only get to attack once, which is a bit of a problem when you're surrounded. Your enemies are also much better equipped than you even very early on in the game. My third battle ended with me surrounded on all sides, they had guns, armour and other assorted weapons, but I had a sword and no armour or anything interesting at all. You weapons also seem to break and become unusable, making it even more unfair.
One weird thing about the sound, is that the eating sound is taken right out of the later Fallout games, it's exactly the same. I wonder if they pinched it, or if that sound is freely available to developers somewhere.
Overall, it's not great, but there's no real excitement to it and it's far too unfair to actually be worthwhile. It's really simple too and not in a good way. Honestly, I would spend your money more wisely on something more interesting as this doesn't really have anything going for it.
About the game
Rencounter is a difficult, turn-based, RPG, roguelike game with a mysterious atmosphere.
The world of Rencounter is immersed in gloom. The game begins in a maze full of bloodthirsty enemies, valuable resources, and secrets. Help your squad survive while navigating through a network of tunnels and rooms. Distribute provisions and medicine to keep them alive.
In a world where every choice counts, you will be taken away on a path that will shape your destiny. Find your way to the end of the quest and discover the secrets at the end of your journey!
Some you may have missed, popular articles from the last month: