This is great, not long after the rather good release of Horizon Chase Turbo, we have another retro-inspired racer with Slipstream. This one is very interesting, since it was developed on Linux.
Slipstream was developed exclusively on Linux systems (Ubuntu and Arch Linux) using free software tools such as Krita, Blender and GIMP for the graphics and IntelliJ IDEA CE for the coding. Not a single sprite* in the game was made using Windows or any other proprietary software such as Photoshop. This should not be interpreted as a "political" statement, though. The developer just feels better with Linux and free software. (* This does not apply to the Soundtrack.)
The developer, ansdor, also just recently announced it's going to release on May 21st.
Slipstream is another game funded on Kickstarter, where 443 pledges helped to raise nearly $7K to help get the content finished.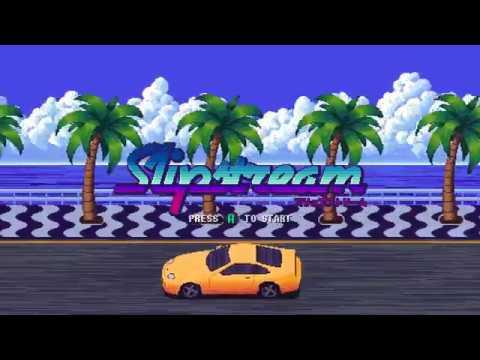 Here's what it will feature at release:
Authentic pseudo-3D game engine with 2D graphics, just like the glory days of the arcade racers.
20 Different tracks, set on a variety of exotic locations all around the world... and beyond.
3 Game modes:

Arcade Mode, a road trip through exotic landscapes, with branching paths and rivals to race against.
Quick Race, a single race in any of the game's tracks.
Grand Prix, a championship mode with five races back to back and money prizes used to upgrade your car!

5 Car models, each with its own specs and playstyle.
Original soundtrack with 9 exclusive songs.
A variety of graphical options to customize the game's visuals, including 30fps mode, CRT and NTSC filters.
The developer is planning to update the game after release, with a local co-op mode for up to four players (which is already being tested) and a track editor. They've already sent us a key, so we will have some thoughts up at release.
Follow it and wishlist if you fancy on Steam.
Some you may have missed, popular articles from the last month: