This week I took a look at Michael Todd's
Electronic Super Joy
: a fast-paced unforgiving platformer. I missed the initial release last year, and it must be said I was missing out. It's certainly not perfect, but the
soundtrack
alone may be enough for many of you.
First off, I want to establish that this game is almost tailor made to my tastes. It's a platformer; tough as nails, stylized, gameplay-focused, with a visual design and soundtrack that can only be described intoxicatedly energizing. And if that wasn't trouser-tightening enough, the in-game checkpoints of give off a variety of sexy moans (both male and female, interestingly). That said, despite my love for this game there are a couple problems I will get to.
Electronic Super Joy takes place in a world of great visual contrast. Everything in the background consists of stylish vector graphics of simple shapes and bright colors. Meanwhile all the action in the foreground is black and white pixel art. At first glance it looks like Limbo taking place inside Super Hexagon. The pulsating vectors do a great job of keeping the dance club vibe of the game. If I have a complaint, it's that there's not enough scenery to give the 3 worlds (and one short bonus world) enough distinction. If it wasn't for the bosses I wouldn't be sure while playing when one world ends and another begins. For what it's worth, this seems to be improved in the short sequel Groove City where more scenery is put between the foreground and background.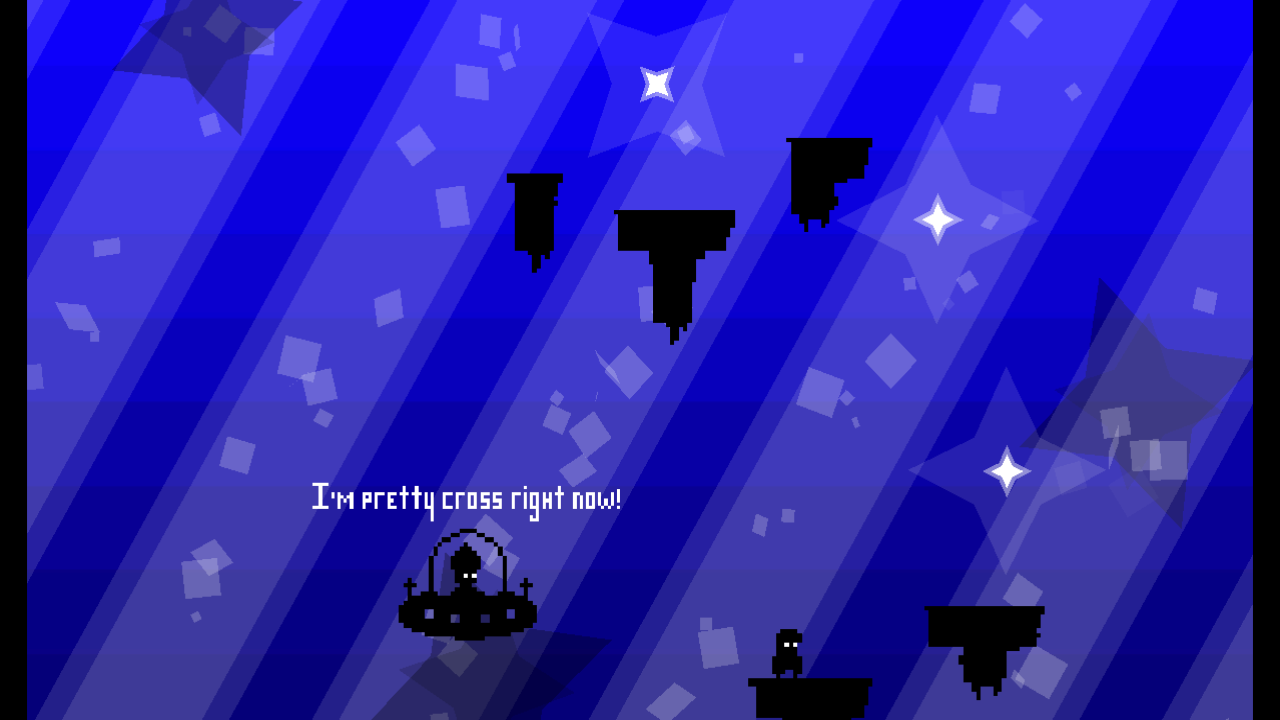 The story is mostly nonsensical. You are a hero who's been robbed by a wizard. Of what you ask? Your butt of course! You're on a journey that will consist of 3 worlds and boss fights, so you can imagine there's not a lot of characters. There are numerous NPC clones that all spout one line as you pass buy, either giving instructions, quips, or occasionally a bit of plot. The bosses are all pretty fun characters. Without spoiling much I will give away that the first boss is the Pope who opens with "Hi, I'm the Pope and I'm gonna fuck you up!" If that doesn't sell this game to you, I don't know what will.
Some you may have missed, popular articles from the last month: