If you fancy trying to pilot a ship in between hundreds of tiny little asteroids now is your chance, Rings of Saturn [Official Site] might be delayed until next year but the demo seems to work well.
I've been following it along since discovering it a few months ago, as the space sim did seem rather promising and it's made in the open source Godot Engine, so I was keen to see it in action. Sadly, the developer made the decision to delay the game earlier this month. Instead of Q3 this year, it's been pushed back into Q1 of 2019. To keep us going until then and to see how well it works on Linux, the developer recently put out a demo across Linux, Mac and Windows which you can find on Steam.
They also have a newer trailer out: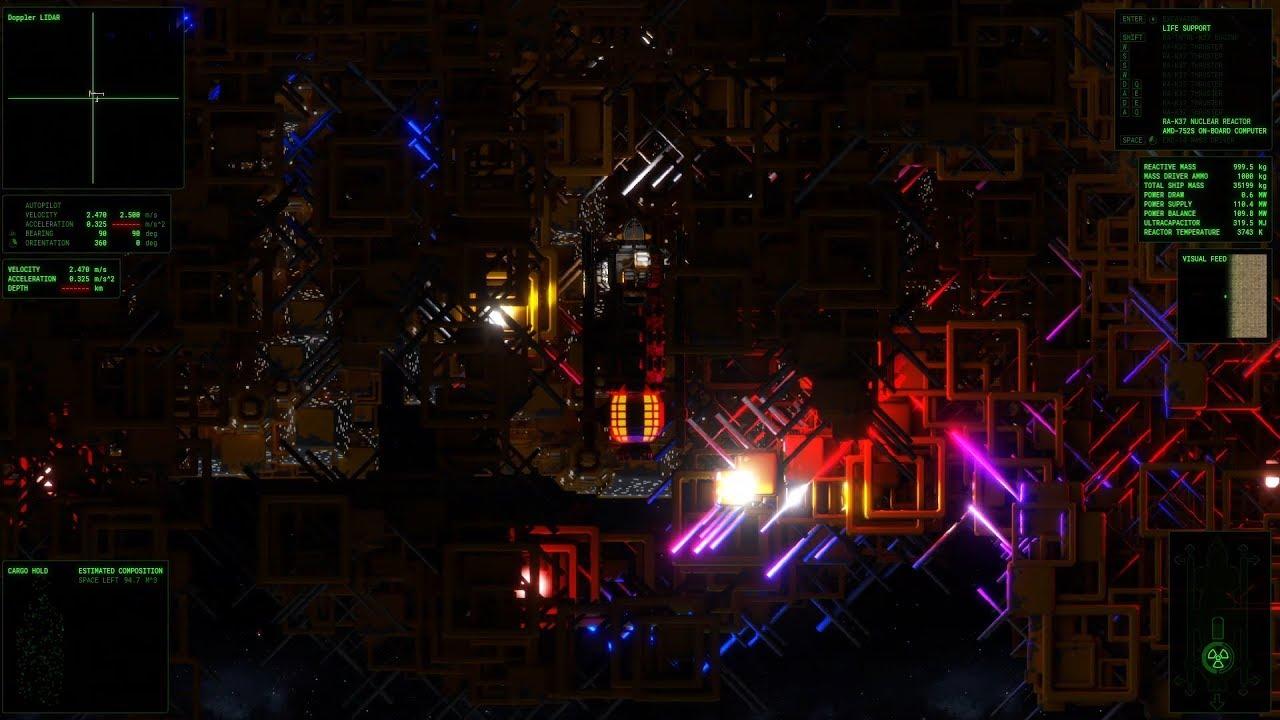 After testing the demo, even though it's obviously a work in progress I was actually quite impressed. The style is great and the movement mechanics are certainly tricky to get right. I ended up in an unfortunate spin after colliding with a little asteroid that took a while to recover from. Now I've been able to have a play, it's one firmly sitting in my watch list.
It will feature:
Realistic top-down hard sci-fi space flight experience. Every aspect of gameplay is backed up by real science. Ships fly just as starships should.
Jump into action in seconds with autopilot assist or save fuel by manual thruster maneuvers.
Detailed ship simulation down to every subsystem - upgrade your ship, fix or even jury-rig broken systems on the fly. Every system failure will impact gameplay - adapt to survive in the hostile environment of space.
Discover the mystery of the Rings, or just try to get rich leading your excavation company.
Plan your strategy back on Enceladus Prime station. Sell your output, upgrade your ship, hire the crew and manage your company.
In regards to it being a top-down game in space, the developer previously said this when we covered it before:
The 2D top-down representation was chosen as a gameplay device - for variety of reasons. From players perspective, adding third dimension to a game where you are expected to control thrusters directly ramps up the difficulty by order of magnitude. Spotting collision points with asteroids in 3D is also challenging - in 2D you have a lot more confidence when maneuvering in high-density areas.
Follow along on Steam and wishlist if it looks like your cup.
Some you may have missed, popular articles from the last month: