Riptale [
Steam
,
Official Site
] is a very satisfying and quite challenging 2D roguelike action game where you can pull off some sick combination moves with your trusty sword.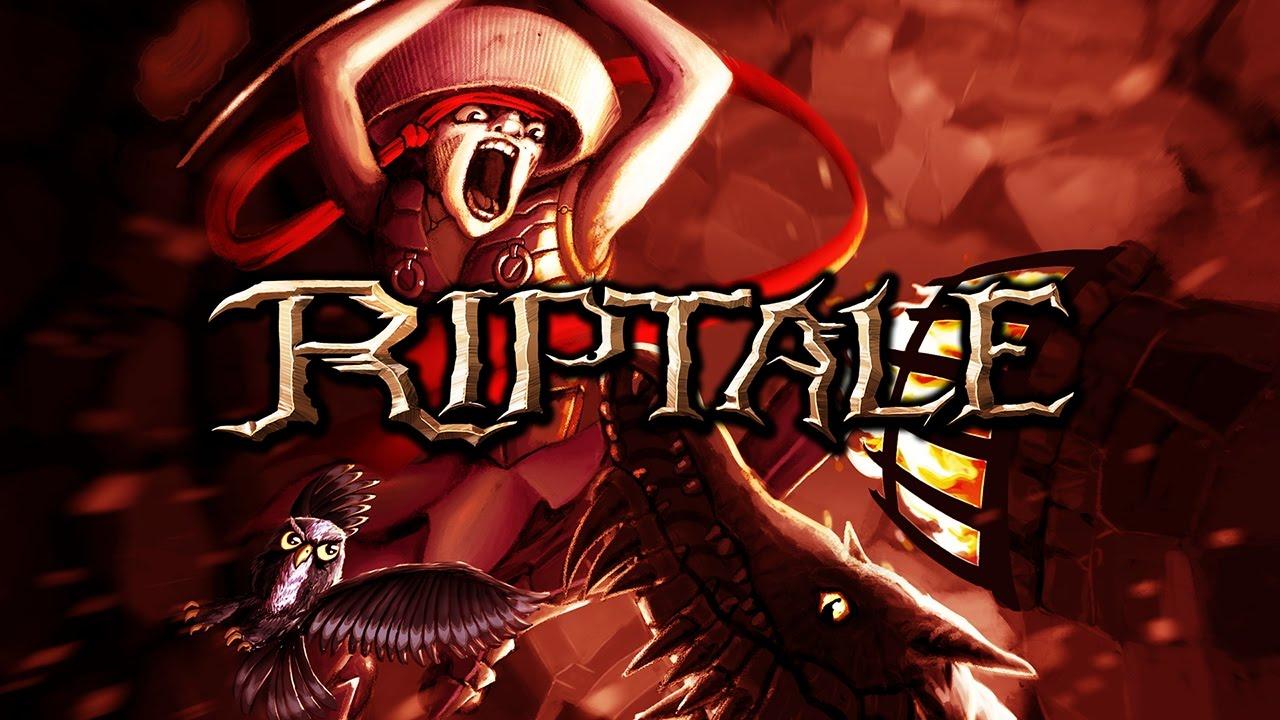 The game released back in April, but the Linux version only released this month.
Disclosure
: The developer provided a copy for me to write some thoughts on it.
I have to say, I'm really damn impressed with it. While the visuals aren't my usual preference, I've come to appreciate the style of it overall thanks to the extremely satisfying combat. It's actually a mix between a casual action roguelike, while having hardcore elements thrown in too. Death is permanent for example, but each area is small and the combat is extremely accessible to understand very quickly.
What's interesting about the mechanics of the game, is that you end up using your attacks to move around. Your jumping is limited, but your sword swipes allow you to zip about all over the screen. It's really quite incredible, such a clever idea which is executed so perfectly. Each area you explore is small too, which enables you to pull of these incredible shows of skill.
Your attacks are limited by the gems you have, but these gems can be upgraded in various shops you find littered throughout the lands. The starting gems offer a basic one swipe attack, but you can end up with an assortment of varied attacks. It features a clever upgrade system, which allows a very mix and match approach since you pick which gem you wish to upgrade. You could upgrade your first swipe with a triple attack or perhaps your last swipe to use as a big finish, plenty of variety on offer.
There's lots of goodies to find as you explore too, I managed to find something that ended up giving me six gem stones and I was basically a god at that point. Okay, I might be overstating my own ability there but it made it even more awesome to be able to pull off that many attacks in quick succession.
The combat is really damn fun. Zipping across the screen, while managing to take out three enemies in a single swift combination move is damn good.
It's certainly not an easy game, with limited health that can be quickly taken away from you and it's game over. Thankfully, you can recover some of your lost health as you progress. I've already died countless amounts of times! Just when I think I've gotten it down, along comes a guy with a sword to screw it all up for me. I don't claim to be all that good, since I die so often, but I die with style.
You can unlock various screen filters too, so if black and white (with a healthy mixture of spattered red blood) isn't your thing, you do reasonably quickly unlock other colour filters. You can also unlock pets, different scarfs and maybe more.
It also works beautifully with the Steam Controller, as it has pretty simple controls and doesn't need the use of the right pad.
A game that hides surprisingly great gameplay in such a simple style, delightfully deceptive. Honestly, this is one of my bigger surprises, as I didn't expect to enjoy it so much. Fantastic. I've pulled off some of the slickest moves I've ever done in this game, how much it satisfies me cannot be overstated.
Some you may have missed, popular articles from the last month: