Rise to Ruins [
Steam
,
Official Site
,
itch.io
], one of my favourite indie village/god sims has updated again and it's another big content update.
Don't remember it? See the latest trailer: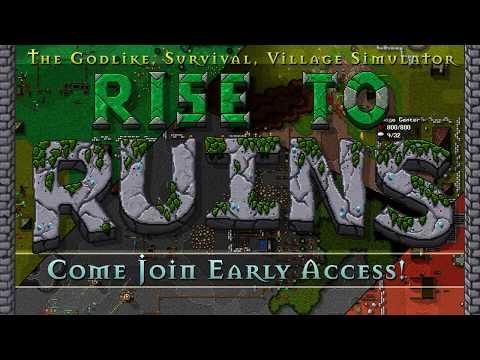 This big patch adds in some long requested features. No longer will monsters be able to wander into your village. You can now build gates and actually have people stand guard.
Guards will patrol, work in groups and generally keep order within your villages. They will be posted at two new buildings: Outposts and Barracks and will call for help when they need it. Thanks to this new feature, your villagers can now call the guards if they need help!
Gates, well, do I need to explain them? They come in Stone or Wood, so they enable safe entry and exit for your villagers. No more leaving gaps in your defences to enable the flow.
There's also new disasters to challenge you! With things like Meteor Showers, Electrical Storms, Blight and a few more. This should enable villages that have been going for some time to still get a good challenge and just make the game more interesting overall.
See the rather
lengthy changelog here
.
I have to say, the developer and the game have really impressed me. Massive attention to detail, constant work on improving performance and adding in more and more features. Early Access done right!
Some you may have missed, popular articles from the last month: