Risk of Rain 2 from Hopoo Games and Gearbox Publishing recently entered Early Access, it's already become massively popular and thanks to Steam Play we're not missing out.
Risk of Rain 2 entered Early Access on March 28th and almost a week later it's still hitting a daily player peak of over forty thousand! What is it? The developer describes it like this:
The classic multiplayer roguelike, Risk of Rain, returns with an extra dimension and more challenging action. No run will ever be the same with randomized stages, enemies, bosses, and items. Play solo, or team up with up to four friends to fight your way through hordes of monsters, unlock new loot, and find a way to escape the planet.
Here's a look at just how well it runs on Ubuntu 18.10, click and play using Steam Play with Proton 4.2. In some of the more crazy action sequences, when tons of enemies are around it can become a little overwhelming.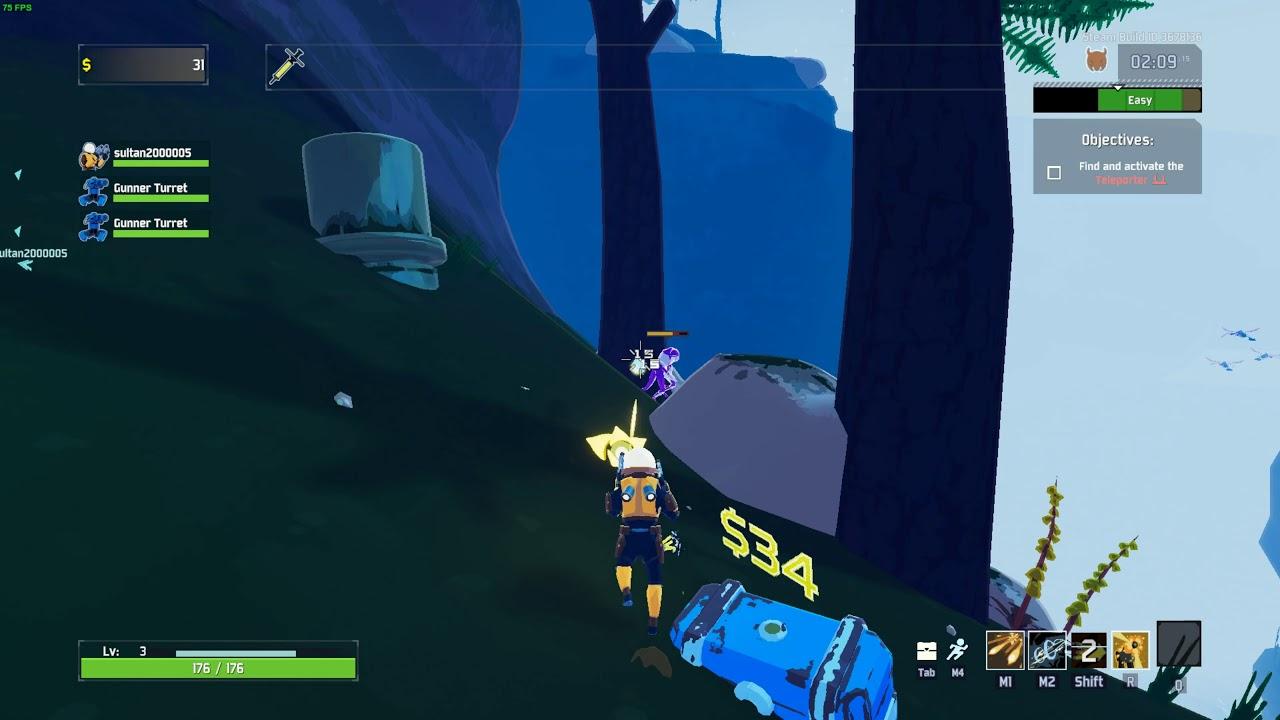 Do note: it does appear to struggle during late-game action with lots going on.
Features:
Play four player co-op seamlessly through Steam — no more port forwarding
Unlock over 75 items over time, keeping each run fresh and full of new challenges
Play and unlock new and returning survivors, each with their own abilities to master
Theorycraft and exploit endless item and character combos
Encounter challenging monsters and enormous bosses
Explore massive, handcrafted 3D levels
Discover lore through the collection of Monster, Item, and Environment Logs
Challenge your friends—and the world—in all-new Prismatic Trials, a unique seeded run where everyone can race up a global leaderboard
One of the main issues right now with the online play (it has single-player too), is the host of the game just quitting which abruptly forces all other players back to the main menu. Not great, so a host migration feature is going to be needed. Happened often when I was playing it, the host dies and they just quit. On top of that, the networking isn't amazing as you're reliant on the host having a good computer and internet so there's been a few games that have had unplayable lag. If they want the game to continue being successful, that will need sorting.
Honestly, I'm in shock at just how well it works for a game that's only just become available. If we can get to a stage where 90% of game releases on Steam are either native ports or great in Steam Play, Linux gaming will have a bright future.
It's always a shame when we see games released just for Windows or Windows and Mac, become popular as they're obviously interesting or fun to play and Linux gamers get left out in the cold. There's many, often complicated reasons why Linux doesn't see support (low market share, small development team with no extra time and so on) but thanks to Steam Play, that won't happen so often any more.
I'm not sure if it will be able to dethrone my current favourite Steam Play title Deep Rock Galactic, or the native Linux port of Rocket League but it might eventually.
You can find it on Humble Store and Steam.
With thanks to reader archtoasty for my copy.
Some you may have missed, popular articles from the last month: