Only a day after the main release, Riskers [Steam], the game inspired by classic GTA and Hotline Miami has officially released for Linux.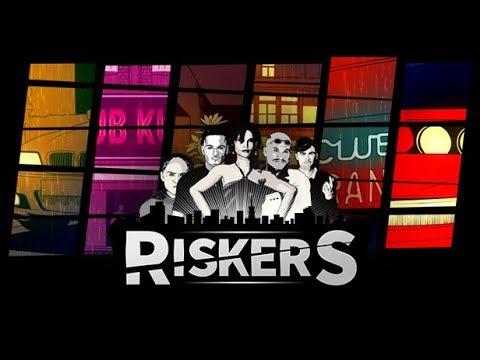 Disclosure: My key was provided by their PR people.
Features:
Experience an interactive open world, complete with a day and night cycle.
Explore highly-detailed interior levels.
Play a unique mix of game genres (top-down action, driving, and shooting).
Eliminate enemies with a selection of eight different weapons, or resort to chair-throwing.
Take a break from the main story and complete a variety of side missions.
Immerse yourself in the story through comic book-style cutscenes.
Search for in-game collectibles!
I've tested it a bit and it does have some issues. The first, is that you end up with a double cursor, the game cursor and the system cursor. Not a major issue, but noticeable.
While the music seems okay, there doesn't seem to be any other sound effects. You don't hear sounds from cars, guns or anything else. I'm not sure if that's a bug, a very limited budget or for effect, but it's just weird.
I will reserve any final thoughts on it until I've had more time with it, but honestly, it's not what I was expecting. I was hoping for even a small open-world, since it's inspired by classic GTA, but it feels very much like a fast-paced linear experience. While the style does look pretty good, the actual gameplay seems (without sounding too harsh, as I've not yet played a great deal) rather low-budget.
It will be interesting to see if the developer will continue to expand it, as it could end up quite interesting. It's not an Early Access game though, this is a finished product. I don't imagine them making many huge changes to the game.
Some you may have missed, popular articles from the last month: