Robocraft [Steam], the surprisingly good robot building and battling game is planning to completely remove loot boxes in favour of a tech tree system.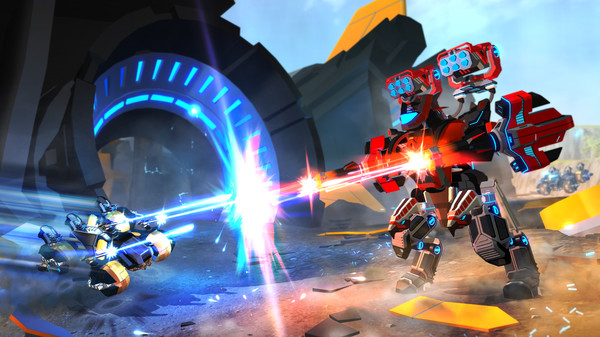 Their current plan (which has already changed once recently) is to go back to a tiered system. They're currently going for a 5 tier system, these tiers will be based on rarity like Epic Tier, Legendary Tier and so on. In addition, they're going to bring back the Robot Ranking system and your robot's rank will depend on the tier it's in. They're basically going back to the system people liked, but updating it to work with their rarity system for objects.
They're also going to be adjusting the basic building blocks to be spread across Heavy, Medium and Light versions, with Heavy being common and Light being rare.
This will likely push me to play more of it, as the battles are incredibly fun. The most common complaint about the game has been loot boxes, so it's fantastic to see them fully address this. Considering it's a free game, they still need to earn some money, so it seems they will going with some form of cosmetic currency, which players can buy with real money along with their premium account system to speed up progression. They actually offer a lifetime premium account too, that's the kind of system I'm okay with, since nothing enabling players to actually win is locked behind anything.
Loot boxes have been a hot topic for a while and for good reason, especially when they're not for cosmetics (like the current Robocraft) it invites nonsense gambling and you could end up spending vast amounts of money and end up with junk.
This pleases me. Read more here. No idea on when this will all land, sounds like it might take a while.
Some you may have missed, popular articles from the last month: