As promised by the developer Hamumu Games, Robot Wants It All, a compilation and upgraded editions of the Robot Wants series is now out.
Robot wants stuff, so go get it for him! This game is a compilation of the original Robot Wants games from 2010: Robot Wants Kitty, Robot Wants Puppy, Robot Wants Fishy, and Robot Wants Ice Cream. In addition, it includes Robot Wants Y!?, a mini-game that was actually the main banner on the JayIsGames website for a while. And of course, Robot wouldn't be wanting it all if we didn't add Robot Wants Justice, a brand new Robot adventure!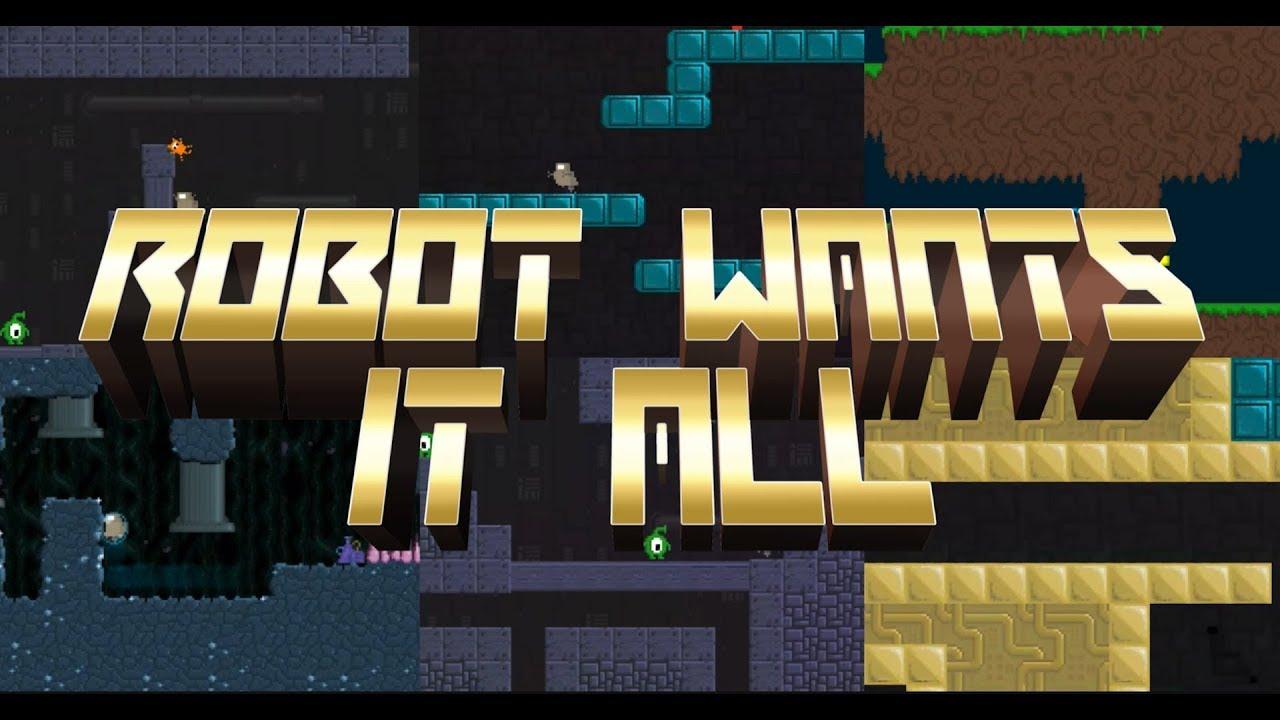 As mentioned in the previous article on it, there's quite a few upgrades when compared with the originals. It's now using a custom-built game engine with SDL2 and OpenGL, higher resolution support, tons of stuff to unlock, mini-games and more. I also like how the developer said supporting Linux wasn't more difficult than any other platform.
Each of the included games includes 2 alternate maps (an "Easy" map, which sometimes is not so easy, but we guarantee it is short! And a "Remix" map, which is never easy, or quick), and there are also 12 Mutators which allow you to transform the way the game plays in a variety of helpful and horrible ways.
Some you may have missed, popular articles from the last month: