Robothorium, a sci-fi dungeon crawler from Goblinz Studio has now officially released and it's a fun experience.
Far off in the future, robotics and AI has advanced so much that the robots themselves now campaign for their rights. They feel oppressed, used and abused. Human kind hasn't it too well and so a civil war is brewing between the two sides. You are S.A.I.A., a special enhanced AI whose job it is to give a future to robot kind.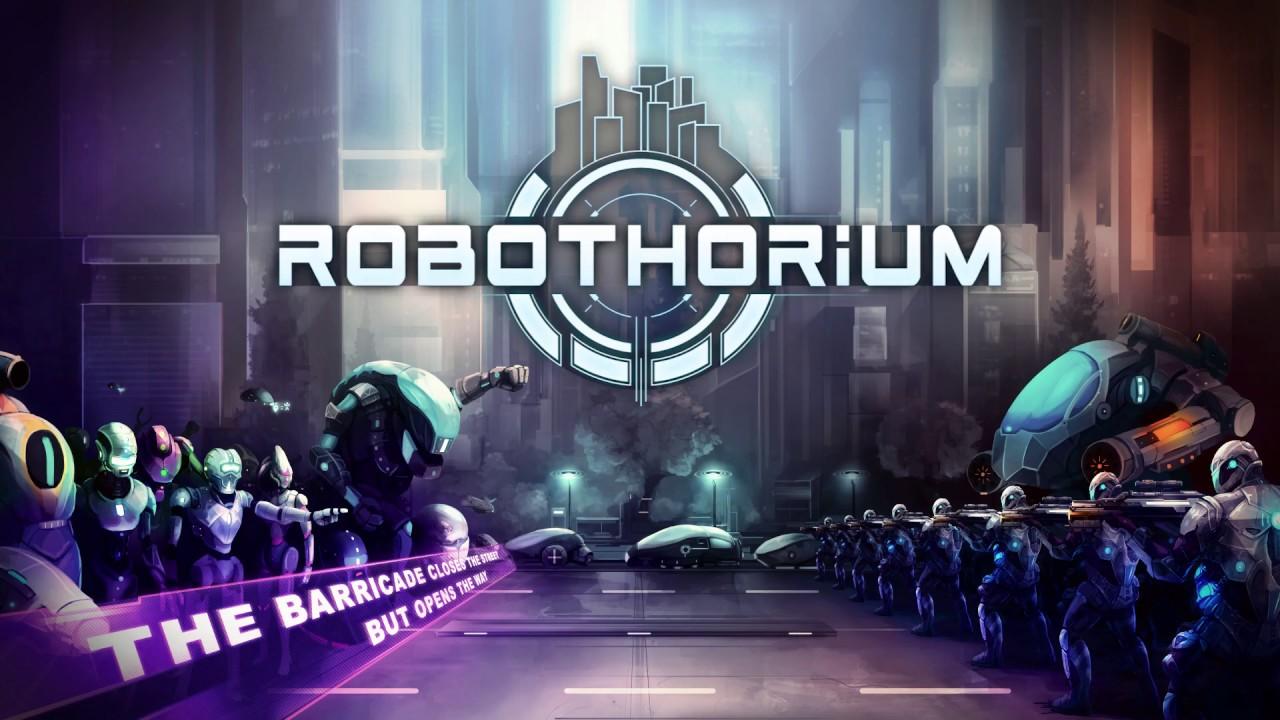 Some features:
Lead your own robotic revolution - Your uprising will be unique! Each of your choices will impact random generation and the next missions! They will also change your relations with the 5 different factions present in the game.
Turn-based fights - Develop your strategy with 8 classes of robots, each one having its own synergies. Face plenty of enemies designed with unique mechanics and defeat the BreakTech enterprise!
Manage your troop of robots - Choose your allies and manage your reserve of robots. Craft and gather powerful items, upgrade your talents and give your support to demonstrations all around the world!
Online multiplayer - Face other players and prepare your response by customizing your AI!
Like any good dungeon crawler with RPG elements, there's a lot of customisation with your squad. For me, that has been a particular highlight of the game. Testing out all sorts of different combinations, both in terms of equipment and my choice of robot companions to aide me on my quest for revolution. Since each robot is unique both in terms of their style and their abilities, having a varied squad makes it very compelling.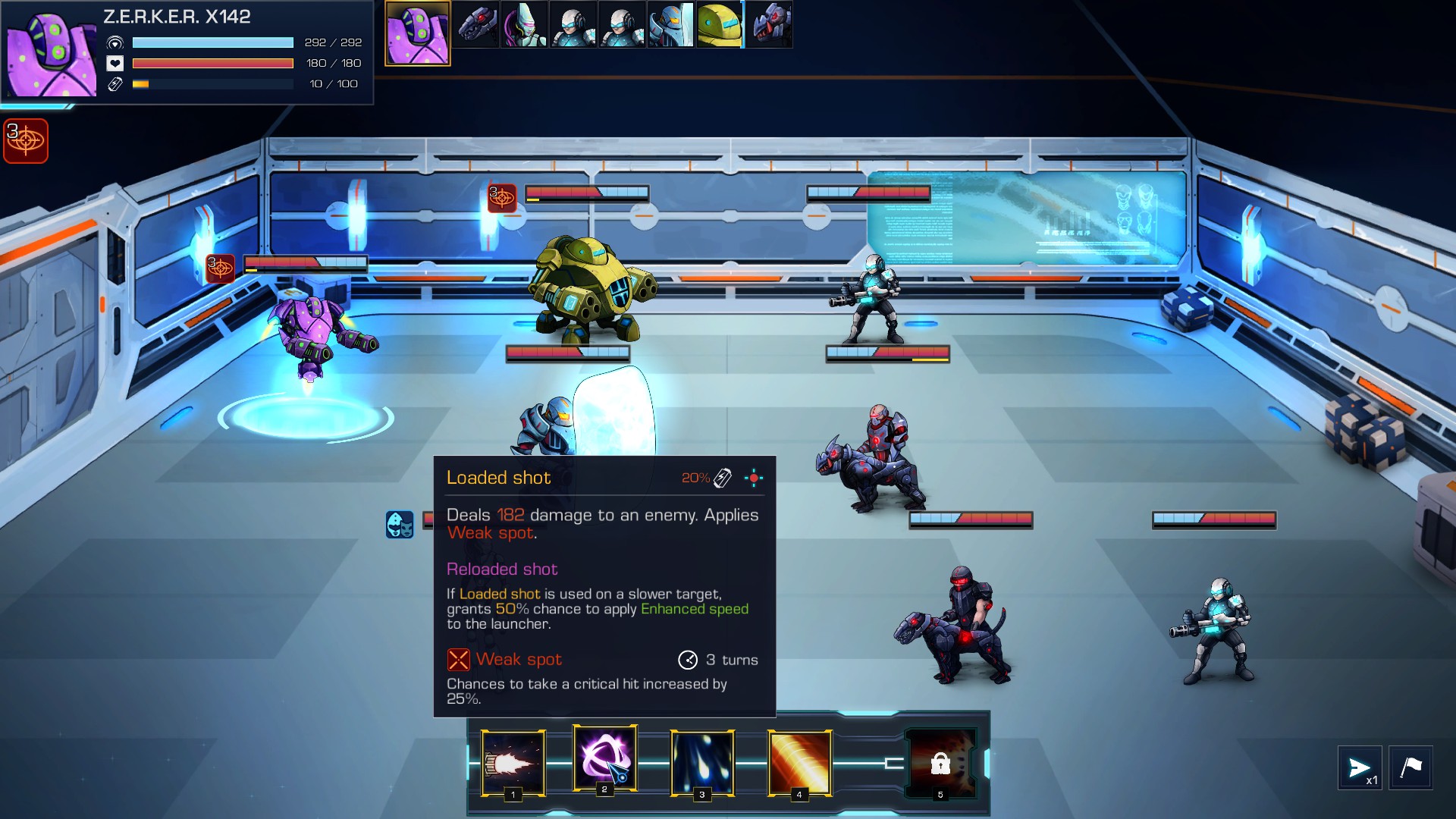 The combat can certainly be engaging, especially with the varied skills and the need to use both basic and advanced moves. As you use your special abilities, your overload (if they overload, they can't do anything for a bit) will build up inside each robot, which reduces when you use their most basic attack. What's most interesting, is that the different classes of robots have their own set of unique attacks and support roles. For example, some can be a tank and take on more enemy damage, while also helping to buff others in your squad with their abilities. Others might have a specific move to stun enemies and so on. There's a lot of variation and it's good to play through more than once.
Of course, your enemies also have a lot of this same variety, so your own tactics play a large part in how each battle will go. Do you focus on taking down their more powerful units first or focus on their support units? Do you buff your units or just attempt to deal as much damage and debuffs as possible to the enemy? Decisions, decisions. The attacks themselves can also affect a single enemy, all enemies in a line or all of them.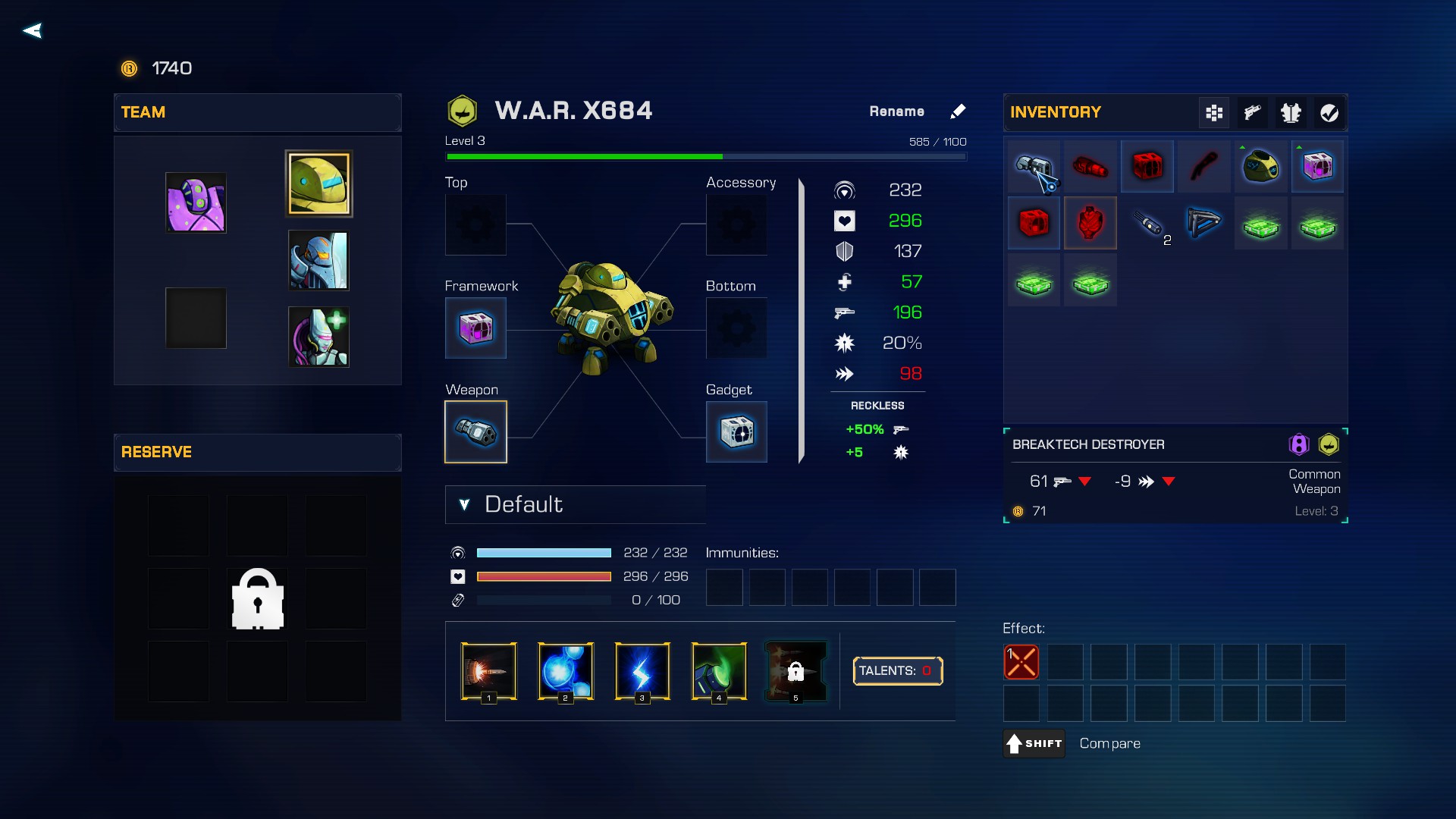 The exploration can be a little diverse too, they did quite a bit of work during Early Access to make it more interesting. While the basics are always the same with you travelling between rooms, each room might have something in it to do. It has some random events pop up, decisions to make on how to deal with people and traps you come across and so on. I've never been bored with the exploration that's for sure, especially when story elements are sprinkled in when you make some decisions too.
I've been pretty pleased with this one overall, I've watched it grow from quite a basic game into one that's absolutely full of options.
Find it on Humble Store and Steam.
For those interested, they also released a free prequel visual novel too on Steam.
Some you may have missed, popular articles from the last month: