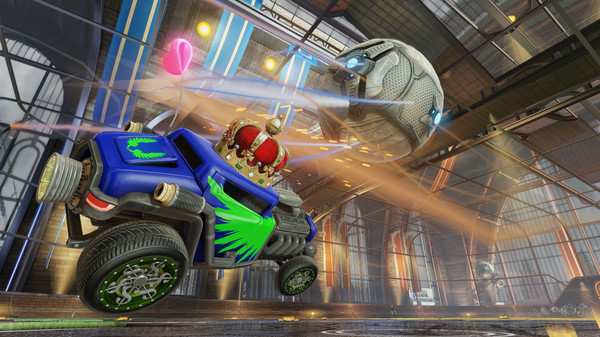 Rocket League
is now officially available for SteamOS, due to the time of the release I will be unable to give any actual impressions as I am likely asleep while this gets published.
I will be able to get impressions up rather early tomorrow morning (UTC time), as it will be my first priority. It will likely be the main game on our Friday livestream too.
It's been a bit of a wild ride, but it's here ‒ finally.
They are currently only supporting SteamOS during the beta as originally mentioned in their announcements. Hopefully there won't be too many issues for those of us on desktop Linux.
Find
Rocket League on Steam
.
UPDATE:
BTRE's quick test
I live in a more convenient time zone than Liam and so I've already given the game a quick look. It works on my Arch box, so those worried about the beta being SteamOS-only can now breathe a sigh of relief. Those Mesa fans out there might also be pleased to know it works on my aging Radeon 7870 with the latest git build (haven't tried with the stable builds of Mesa). I played a couple of quick matches vs the AI and performance is good, sticking almost always near 60 fps during gameplay with the default of high quality settings (save anti-aliasing) . There is some stutter as the game loads assets for the first time when a match starts or when you first open the main menu but it goes away for me rather quickly. Hopefully it's something the devs will improve on as I imagine that it can be real annoying in online matches.
I'm sure Liam will have a fuller port report sometime soon.
About the game
Soccer meets driving once again in the long-awaited, physics-based sequel to the beloved arena classic, Supersonic Acrobatic Rocket-Powered Battle-Cars!
A futuristic Sports-Action game, Rocket League®, equips players with booster-rigged vehicles that can be crashed into balls for incredible goals or epic saves across multiple, highly-detailed arenas. Using an advanced physics system to simulate realistic interactions, Rocket League® relies on mass and momentum to give players a complete sense of intuitive control in this unbelievable, high-octane re-imagining of association football.
Some you may have missed, popular articles from the last month: