Rocket League did actually arrive on Linux while I was asleep last night and my lovely team popped the article out for me. I am awake, I have played it and here are some thoughts.

Note: While it is in Beta, there is no need to opt-in to anything. It will install as normal.

It turns out the port was done by both Ryan "Icculus" Gordon (mr porter man) and Timothee Besset (previously worked for id software):
@RocketLeague is now available on Steam for Linux/SteamOS. Huge props to @icculus and @TTimo for doing the heavy lifting!

— Pierre-Loup Griffais (@Plagman2) September 9, 2016

First thing, it is already better than a lot of ports due to one simple fact: It works fine with more than one monitor. Seriously, too many games screw that up, but Rocket League displays perfectly fine on what is set as my main monitor ‒ woohoo!

Steam Overlay works fine as expected, since they are only technically supporting SteamOS right now during the beta, it would be incredibly weird if it didn't. I've seen a few ports recently that don't work with the Steam Overlay so it's worth mentioning.

I tested it with my Nvidia 980ti with the 367.44 driver and it has been fine, BTRE also tested it on his Radeon 7870 and Mesa git which also mostly worked fine in his tests (some stutter). For me it's almost silky smooth, I haven't noticed any stutter at all!

I've seen people say the Options menu takes a while to load up, but luckily everything in the menu system is instant for me.

Interestingly, the SteamOS/Linux system requirements on Steam are actually lower than what Windows requires. I do wonder if this is intentional or not, but it's amusing to see, as it's the first I've seen like it.

Here's a random video of me scoring in two different games (taken from replays):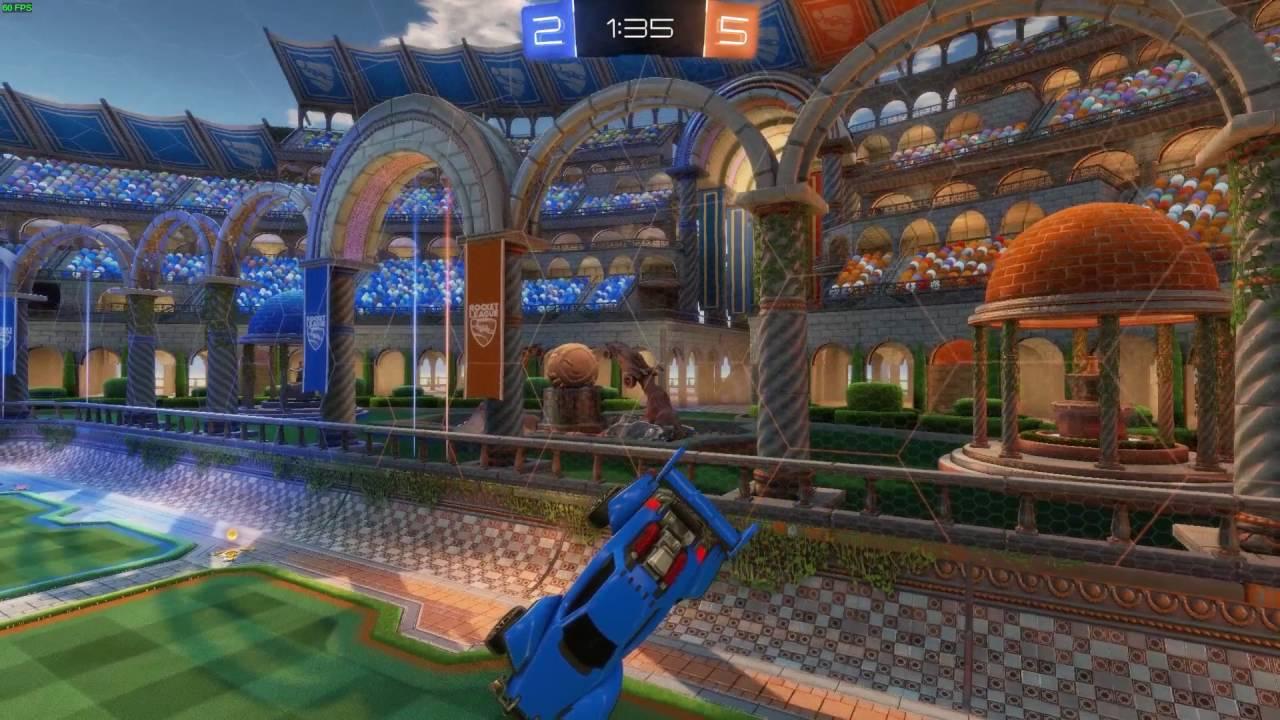 I'm especially fond of the second goal, where the opposing team tried to save it, but ended up just helping me score even more.

Even without VSYNC on anywhere, the game on Linux seems to be locked to 60FPS, I adjusted the frames slider to 150FPS to be sure, but it didn't seem to do anything.

I have come across the bug where the game will crash to the desktop when you exit a match, this was listed in their known issues they put out before release. A little annoying to have such an issue after it was delayed for so long, but it is in beta and it will get fixed eventually.

This is definitely a game for a gamepad/Steam Controller, it feels far more natural. One thing I like in particular is that I don't need to go into Steam Big Picture for the Steam Controller to work. I started off in keyboard and mouse mode, turned on my Steam Controller during gameplay and all the prompts properly switched over ‒ fantastic.

As for the gameplay, wow. I had no idea we were missing something this incredibly fun for so long. I obviously knew we were missing something, but I have utterly fallen in love with the game already.

It's extremely simple to pick up and play for a few minutes, but it will take a lot of hours to really get to grips with it. This is what I truly love about the game, even in my limited testing I have been able to score goals, defend my own goal and generally have a really awesome time.

I breezed through the basic training, but wow the Rocket Flying I have found to be quite difficult. This is where you jump, hold your rocket boosters down and it tells you to pitch up to hit the ball, my car just seems to want to glide a tiny bit and then fall to the ground. I've spoken to a number of others with tens of hours of playtime and they also state it's rather hard to figure that part out, so I am glad it's not me being me.

The customization options are fun, so naturally I had to do this: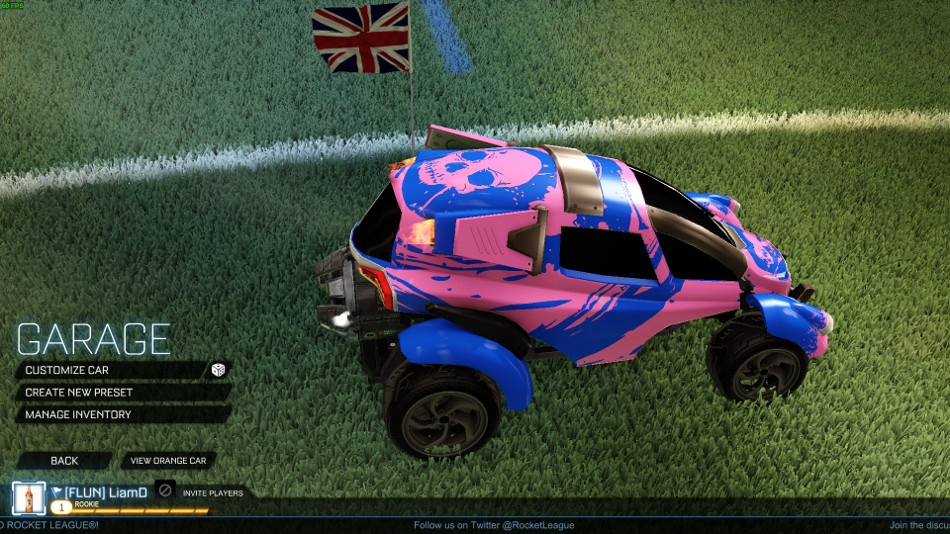 I later unlocked a Fez hat for my car, so now I'm even happier.

Normal matchmaking works perfectly well. I have enjoyed a little while in the game now, and I think a lot of you who haven't picked it up before are going to seriously enjoy this one.

My first ever online game ended in a 6-2, my side being the loser (of course). I was one of the goal scorers for my team, and it was absolutely amazing. Three of my team all racing for the ball, a clear goal, but only I seemed to have boosted, so naturally I boosted in front and smashed that bad boy into the goal. Never have I felt so truly happy playing a game.

I also tested a 1on1 versus a GOL community member while they were on Windows, every time I was the party leader and tried to make a game it crashed to the desktop. It seemed to work when they were the party leader.

The different types of game modes are certainly a way to keep the game fresh, after only playing 1 or 2 quick football style games (or Soccer to some of you) I played what was essentially Basketball and it was quite a bit harder. Just as fun and I seriously can't wait to play more of all of the game modes. Usually in games like this I tend to only really like the main mode, but Rocket League seems incredibly fun in all different modes.

On top of the seriously fun gameplay, it has a pretty damn good soundtrack with lots of variety!

I'm seriously impressed by the performance, the gameplay and everything. Go buy it.

If you don't hear from me for a while, blame this game. I will be doing our usual weekly livestream tonight where Rocket League will be featured, so be sure to follow us on Twitch.

Final note, check out the awesome video by the very talented Jakejw93 where he shows off Rocket League across his triple screen setup.

Find Rocket League on Steam.
Some you may have missed, popular articles from the last month: