Oh Psyonix, what have you done? Rocket League recently had the loot boxes removed, with Blueprints and an Item Shop instead so you see exactly what you get but the pricing is terrible.
As someone who has hundreds of hours in Rocket League, Psyonix really did disappoint with the big update recently. It could have been handled a lot better, but it came across as incredibly greedy. It's a game you have to pay for, yet they wanted us to spend a ridiculous amount of money on Credits for some of the items.
Yesterday, they put out a news post to discuss it and they've made some changes. The base price of rarities and the specials have been reduced down to:
| | |
| --- | --- |
| Rare: 50-100 Credits | Most Paint Colors: 50-200 additional Credits |
| Very Rare: 100-200 Credits | Burnt Sienna: 0 additional Credits |
| Import: 300-500 Credits | Titanium White: 100-500 additional Credits |
| Exotic: 700-800 Credits | Special Editions: 200-400 additional Credits |
Compare with the actual price of Credits again (which haven't changed):
500 Credits - £3.84
1100 Credits - £7.69
3,000 Credits - £19.23
6,500 Credits - £38.48
Taking the changes into account, the Painted Car Body I showed off in the previous article has been reduced from 1,000 to 700 Credits as just one example of it making quite a big difference in the cost.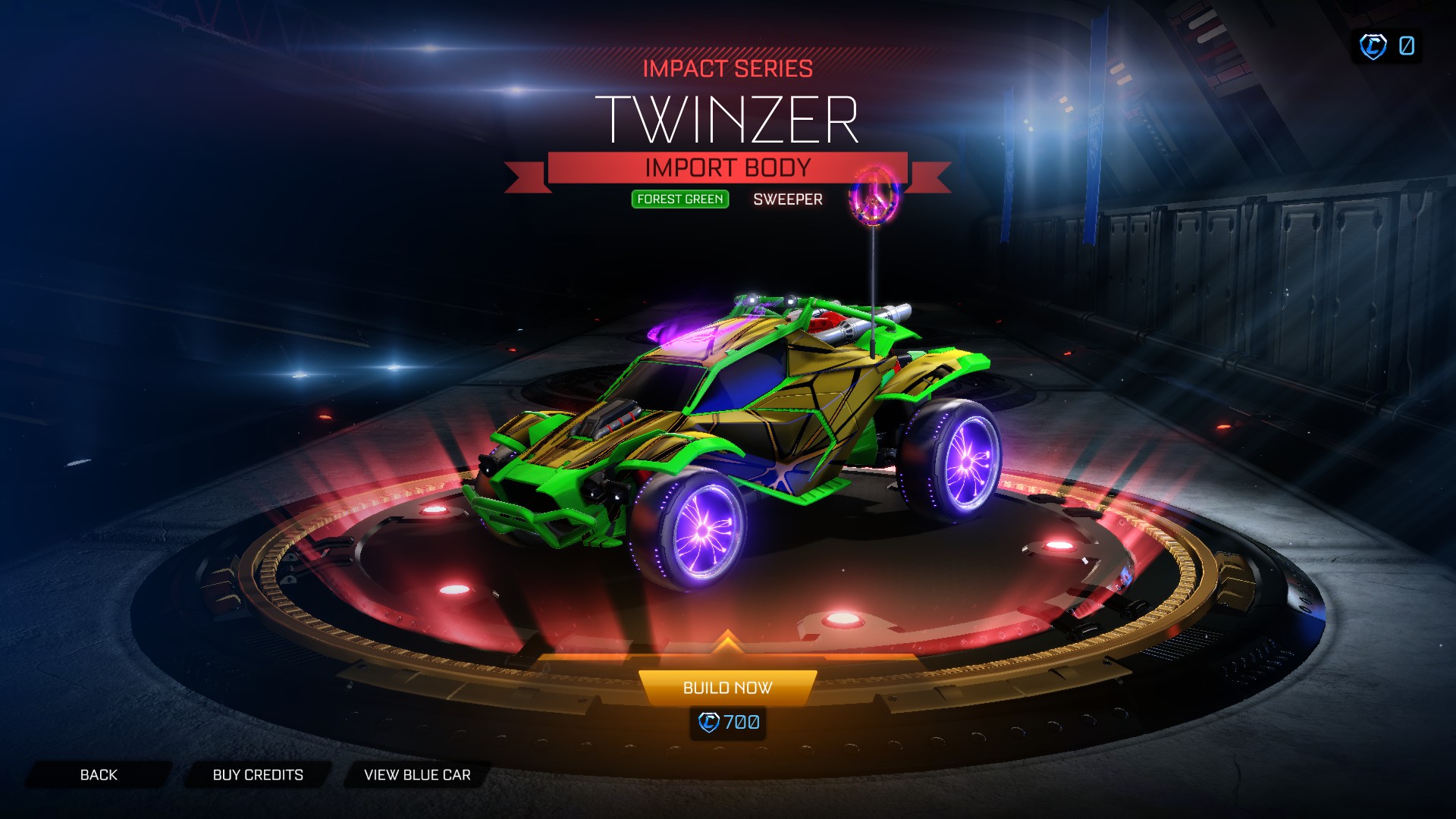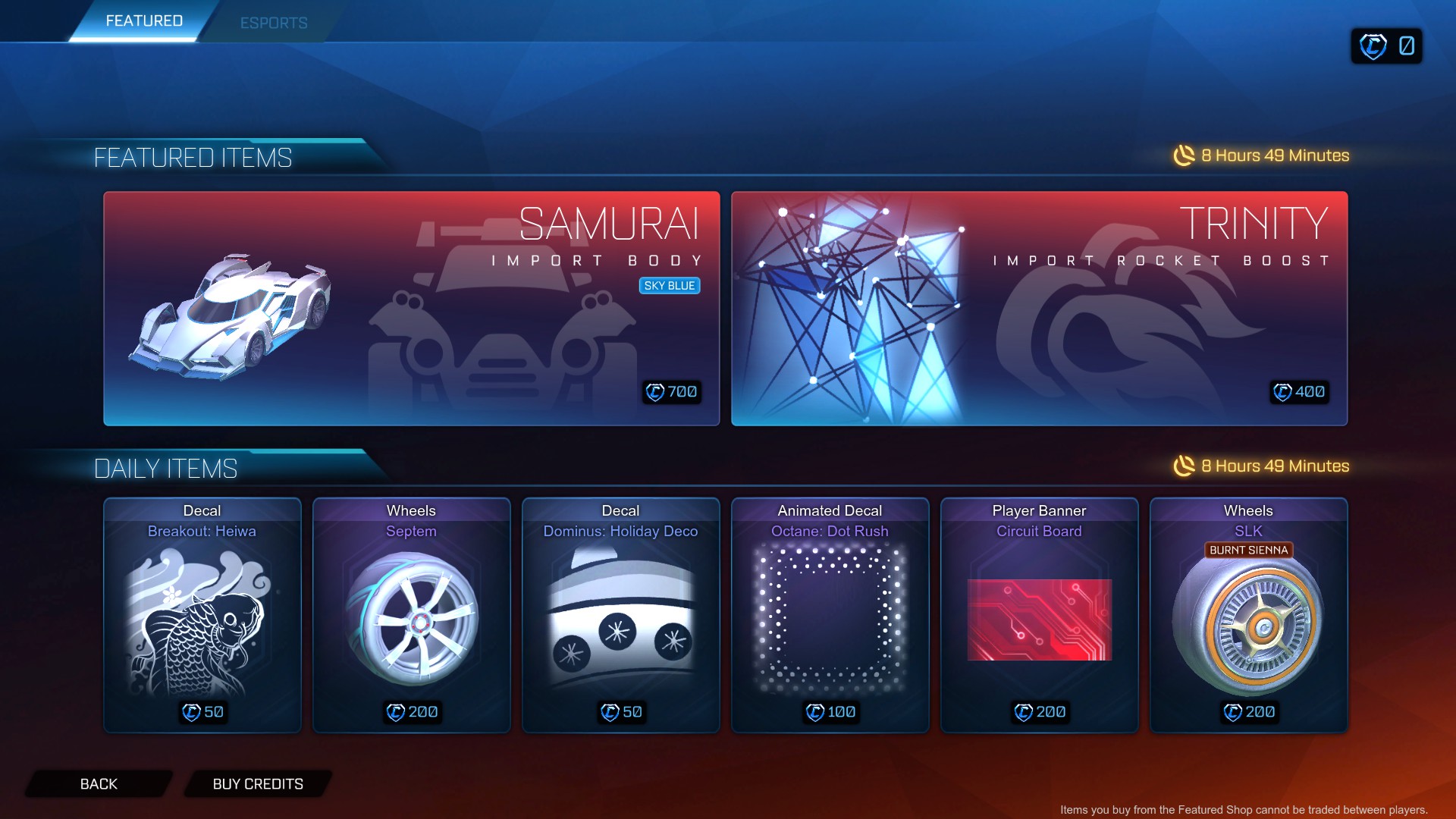 Well, it's a little less terrible now. Still not good enough overall though, just to put this point through enough this is a paid game. If it goes free to play, fair enough (and I expect it to next year) but at those prices they're still likely not going to pull much in as it's painfully high for single cosmetic items.
If you could perhaps convert a bunch of unwanted Blueprints into Credits, it would be slightly less terrible again. I fully expect plenty more drama around this as they continue to tweak it.
Rocket League is available from the Humble Store and Steam.
Some you may have missed, popular articles from the last month: