Curious Expedition
has been available in a web alpha since November last year, has already built a large following and has now been put on Steam to gather more player feedback.
Developer Maschinen-Mensch has also put up a new trailer to help promote the game: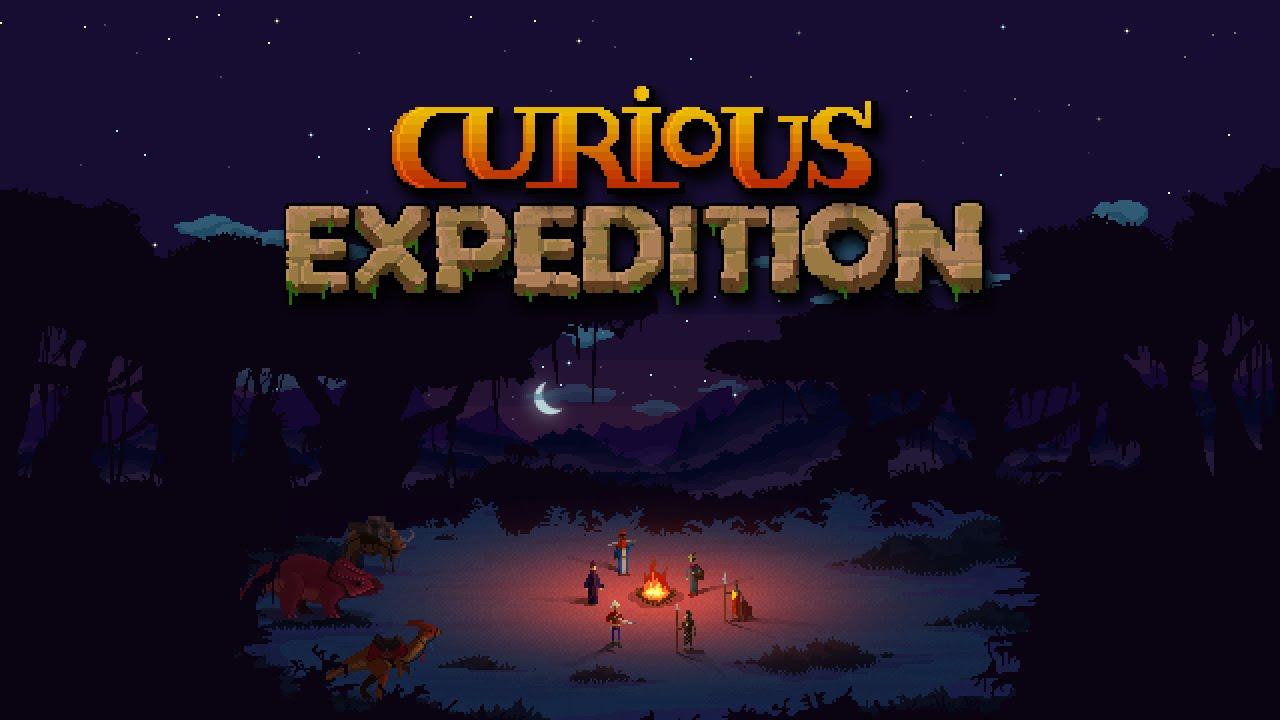 The game was conceived by two former employees of
Yager
, the developer of Dead Island 2 and Spec Ops: The Line. During the course of the alpha, the developers have been committed to putting out meaty updates to the game every two or three weeks and feel that they now have a game that should have enough content to be enjoyable to play. They plan to use the next few months until July or August to improve the art, add locations and enemies and to keep tuning the game.
In Curious Expedition you get to choose between a large number of famous people from the 19th century to lead your expedition. Including several historical women, like Ada Lovelace, Marie Curie, Amelia Earhart and Mary Kingsley. It's no coincidence that the game has a strong female presence in its cast, as the developer was the one to coin the phrase
femcrunch
.
QuoteA Femcrunch is a period in development that is solely dedicated to improving the presence and portrayal of female protagonists in a game.
A noteworthy cause, and one that pleases me a great deal.
According to plan, the game will become available as a DRM free standalone within a few weeks, but for now, buying the game
from the developer
grants you a Steam key for the game. You can also buy the game directly from
Steam
.
About the game
(from Steam)
Curious Expedition is a roguelike expedition simulation set in the late 19th century. Together with famous personalities you will venture on unprecedented expeditions to regions never explored before for fame, science and treasures. Put on your pith helmet and khakis and make your way through a lush, procedurally generated world full of wonder and mystery. Now go explore, adventure awaits!
Experience your very own adventure through a procedural story which makes every game unique.
Explore procedurally generated worlds, each with its own distinctive set of challenges for the ambitious explorer.
Plan and equip your trek. A good explorer is prepared for any eventuality.
Manage your resources to keep your trek alive and sanity high. Balance your needs with the desire to carry all that precious treasure back home.
Visit and interact with the land's natives. Enter villages, trade and communicate with local tribes and civilizations that are unknown to mankind.
Loot mysterious temple ruins to gain fame and treasures, but watch out for deadly traps and curses that will compromise your trek and the world around you.
Equip and utilize miraculous treasures to gain advantages, but be wary of unforeseeable side effects.
Fight and defend your trek against a wide range of wild animals, mystical creatures and even dinosaurs.
Some you may have missed, popular articles from the last month: