Update
: A comment
found this buried on their forum
QuoteFor all the Mac users out there, Mac is something we are still working on as well as Linux.

Those versions are just not yet ready to ship to the public and need more time.
The problem is that they were taking pre-orders with Linux listed as a platform, then removed mentions of Linux when they made this announcement. Great that it's still coming, but I do hope they learn to communicate a bit better.
Original article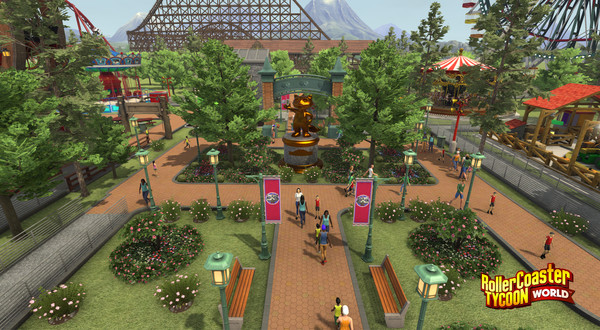 What a surprise. RollerCoaster Tycoon World has seen delays before, and it will now go into Early Access instead of a full release. It has also dropped any mention of Linux/SteamOS from the Steam store page.
Yet another developer previously announcing Linux support, taking pre-orders, and then when it comes to a release they are silent on it. I have contacted them to ask about it, but I've seen others also ask on their Steam forum with no reply. Luckily, they are offering refunds at the moment to anyone who pre-ordered.
Their official website has also removed any mention of different platforms.
Such a shame, was really excited about this title, but their total lack of mentioning Linux/SteamOS and removing it from their pages has me concerned.
I can understand unforeseen issues, but why is openly communicating so hard for some developers? It's aggravating to see this situation arise with another game.
See their
announcement about it all here
.
Remember guys: Don't pre-order.