For those interested in more traditional RTS games on Linux, Balanced Annihilation [Official Site] is another one to take a look at that was updated recently.
Like with Zero-K, Balanced Annihilation runs on the Spring RTS Engine, which originally started out as a 3D game engine for Total Annihilation. It has spawned many mods and new games, with Balanced Annihilation being one of the games that still resembles to Total Annihilation with graphics updates, balance changes and much more improved.
Note: The legal status of it is still a grey area, since it uses a fair bit from Total Annihilation.
BA 10.07 (and later a BA 10.08 hotfix) was released earlier this month, which aims to improve multiple areas of the game. The movement of the Kbot unit (they look like walking mechs) was improved, to make it feel less random. Aiming was improved too, as they no longer need to rotate their body and then begin whatever weapon activation that was needed, they now happen together (which makes a lot more sense).
Air Transporters were also made much more useful, you can now easily transport units across them map and tell all your transporters to unload and watch the magic as they should work nicely together.
They also updated some graphical effects in the game, like missile luanching looking awesome with a nice dust effect: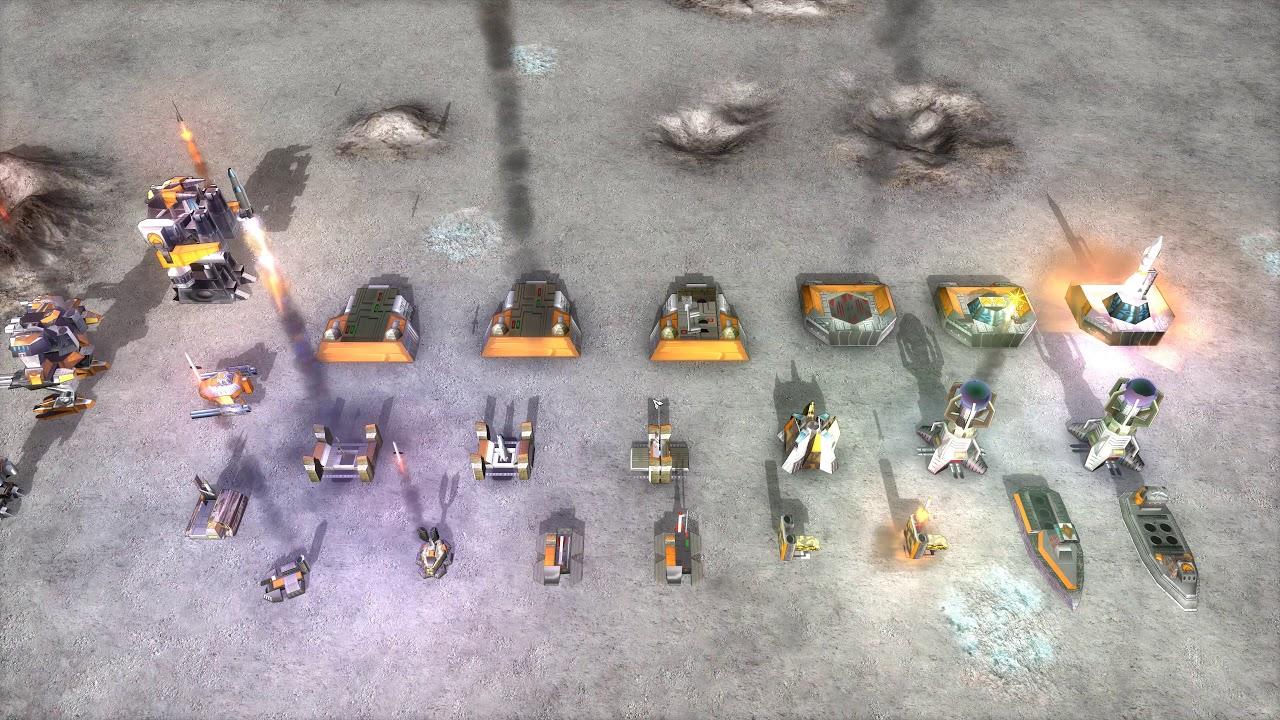 They weren't the only buildings and units to get a better firing animation either:

There's also a new voice system, which will notify you of important events like a nuclear missile being launched. On top of that, they also finally split the settings UI into tabs, which is much nicer.
See the full update notes here.
If you wish to download it, you just need Spring Lobby installed (available in most distributions), it will automatically download any game you're missing when you try to join any multiplayer game. Alternatively, you can download it directly here and plop the file in your home "~/.spring/games" for it to be detected.