What a surprise — not. RUINER [Steam, Official Site] for Linux is now officially on hold the developers have said and it's not looking good.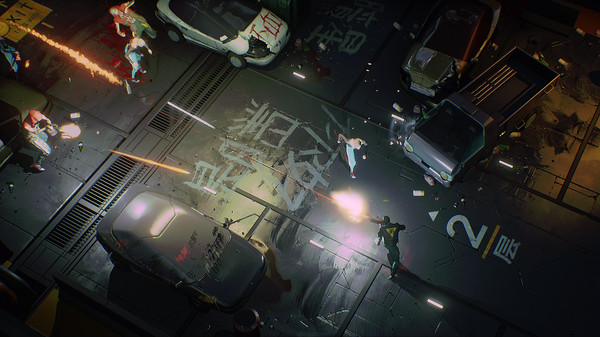 First of all, here's a little time-line of events surrounding RUINER and a Linux version:
1st April 2016 - Game announced, with Linux clearly stated as a platform for the game.
24th August 2017 - Linux version delayed due to "technical issues".
14th September 2017 - Their Twitter team claimed they do not plan a Linux version anytime soon.
15th September 2017 - They ask for posts containing "+1's" in support of a Linux version. (Note: Around 25 pages of support on Steam was gathered for it!)
6th October 2017 - Officially on hold with this message posted on Steam today:
Hi guys,

Linux port is currently on hold. We have so much work around the current versions that we have to prioritize our efforts. We will think about it after the hottest period is over ;)

Take care,
RUINERS
This is yet another case of a developer announcing release platforms, without taking into account how much work it would actually be. I don't want to be too harsh here, since I will be happy to play and review it if it does ever come to Linux, but it's hard not to be incredibly frustrated with Reikon Games at this mess.
If you're going to do a Linux version of your game, you should plan for it. Never leave it as an afterthought, test it regularly and don't assume it's going to be a one-click process to push out a Linux version.
What are your thoughts?
UPDATE: And the games continue!
QuoteHi Linux players,

Your version wasn't cancelled. It is a small misunderstanding. RUINER is most definitely coming to Linux. At the moment we just have so much work, that we had to redirect our resources to fixing all the bugs in the current versions, but as soon as it is done, our efforts will go back to Linux.

Best wishes,
RUINERS
They also rather quickly hit us up on Twitter with these messages:
Our new marketing guy was so keen to answer you from our shared account that he didn't double check the facts with our core development team

— RUINER (@ruinergame) October 6, 2017
Linux version is on, and we will release it soon! Sorry about the confusion.

— RUINER (@ruinergame) October 6, 2017
Some you may have missed, popular articles from the last month: