After the stupidly confusing mixed messages about the Linux version of RUINER [Steam, Official Site], the developer has now reconfirmed that its coming to Linux.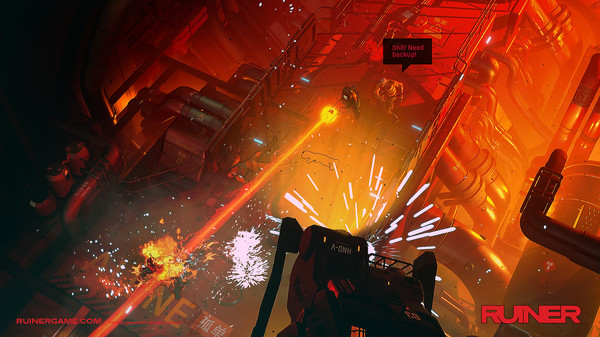 Here's what they said:
Hello Linux-lovers,

Your involvement in RUINER community is awesome and heart warming.
The reason why Linux was removed from the store page is that it will be coming a little bit later.

We originally planned to launch RUINER for PC, Mac and Linux at same time, but we faced some technical challenges in the later stage of the development and porting the game to consoles.

As soon as we launch the PC, PS4 and X1 versions, we'll focus on the remaining platforms. You can expect an update in a couple of weeks.

We're sorry if we caused confusion with the mixed messages.

To sweeten the waiting time a little, we can reveal that there will be a small surprise coming together with the RUINER Linux version.

Stay tuned!

Yours truly,
RUINERS
It's really good to get confirmation again, but it does go to show their communication has been a bit pants. It was delayed, then their Twitter team said they had no plans for it, then they asked for posts in support of a Linux version and now it's confirmed again.
I'm excited to try it, but I'm not really amused by the situation here. We've been spun in circles, but hopefully they won't let us down now.
Some you may have missed, popular articles from the last month: