It seems Endless Loop Studios is jumping on the Battle Royale hype train, although they're going about it in their own way with Battle Royale Tycoon. Yes—it's even infecting tycoon style games now.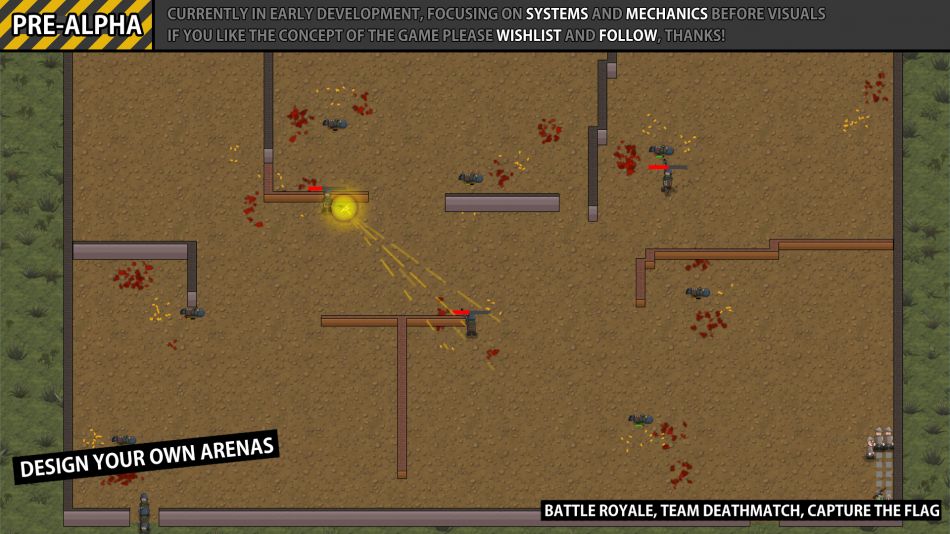 I know a lot of developers seem to be doing their own BR stuff now, but at least in this case Endless Loop will be mixing it up a little. All current BR games focus on you being in the game, surviving until the end. Instead, you're now the one building and managing the arena. While I actually quite like the idea, I often find Endless Loop's games to be a little too basic, hopefully with this they put a little more time into it.
Features:
Design and build your own arenas for your guests to fight.
Set up the Arena rules and Game Mode: Battle Royale, Team Deathmatch, Capture the Flag.
Listen to your guests and improve the design of your arenas: Add guns, cover, fix spawn kills.
Build up the rest of your park with Shops, Bathrooms, Shooting Ranges, etc.
Repair your items and keep them in good condition so no one gets hurt.
Clean up the arenas before starting a new battle.
As usual for games from Endless Loop Studios, it looks like it will have Linux support too.
Is there any stopping the Battle Royale train? Apparently not. Battle Royale Tycoon will release on Steam later this year.
Some you may have missed, popular articles from the last month: