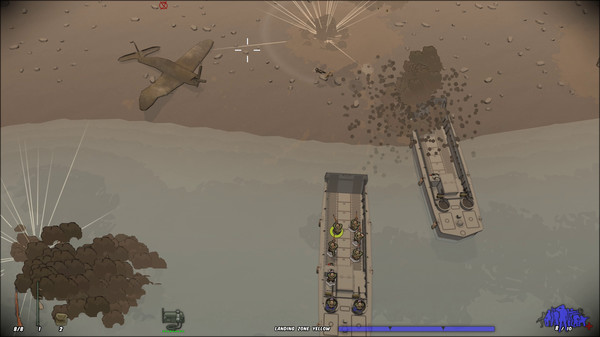 RUNNING WITH RIFLES [Steam], the rather excellent top-down tactical shooter has a new patch that sounds good along with a reveal of their Pacific DLC [Steam] price and store page.
Their big new DLC that goes back to the Pacific theatre of World War II will be priced at $9.99, which seems reasonable. They say it will be released this month, but they haven't put down an exact date just yet.
If you forgot about the Pacific DLC, here's a rundown of what it will give you:
2 full campaigns set during the major battles of the Pacific theatre, 7 unique maps based on historical locations and battles, historical vehicles, historical arsenal of weapons that evolves as the war progresses and this includes new types of weapons like a Flamethrower. They will also be adding in side-objectives, like destroying coastal guns and rescuing prisoners.
Honestly, this DLC sounds pretty amazing. The original game is incredibly fun as it is, but a Pacific-themed DLC has me itching to play it again.
As for the patch, it cleans up a bunch of issues in the game itself, with fixes to the maps, the AI and more. They also managed to lower the RAM consumption in the Moorland trenches map. There's also a bunch of changes done to their modding support.
Have you tried RWR recently, what do you think, will you pick up the DLC?