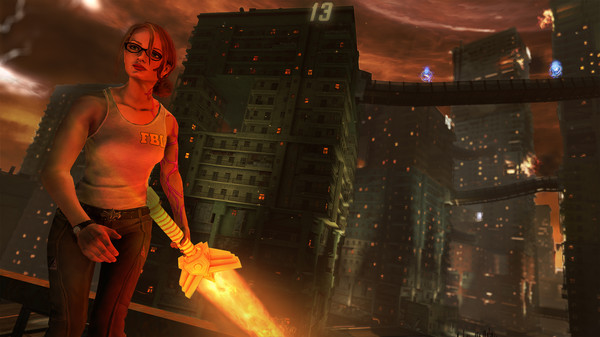 Okay, now we are being totally spoilt by Deep Silver. Another Saints Row game looks like it will come to Linux, and this time it's
Saints Row: Gat out of Hell
.
You can find the information as usual on
SteamDB
(such an awesome resource!):
Quotebranches/port_test/buildid: 568320
branches/port_test/description: Mac and Linux ports
branches/port_test/pwdrequired: 1
branches/port_test/pwdtestgid: 249F35…2294AF
So now, that makes the list:
> Saints Row 2
> Saints Row: The Third
> Saints Row IV
> Saints Row: Gat out of Hell
The only one missing is the original, which isn't actually on PC anyway.
It's a very popular series of games, and having all but the original on Linux is going to be a really amazing thing. Deep Silver do seem to be really rather quickly building up their Linux/SteamOS list of games.
Of course, take it with a bit of salt, as the only one truly confirmed for Linux is Saints Row IV.
About the game
(Official)
After the space faring antics of Saints Row IV, many fans asked what we could do next… the answer? Shoot The Devil in the face. Play as either Johnny Gat or Kinzie Kensington as you tear apart Hell in a quest to save the leader of the Saints' soul. Historical icons, old friends, older enemies, a talking gun, a full length musical number, and a whole lot of other shenanigans all await you in the open world standalone expansion playground that is Saints Row: Gat Out Of Hell.
Who's excited?
Thanks for pointing it out FredO.
Some you may have missed, popular articles from the last month: